Here's a game day breakfast in anticipation of tonight's BCS championship. Both of my parents are Auburn alumni, and our family attended most of the home football games for several years in the early 1980's.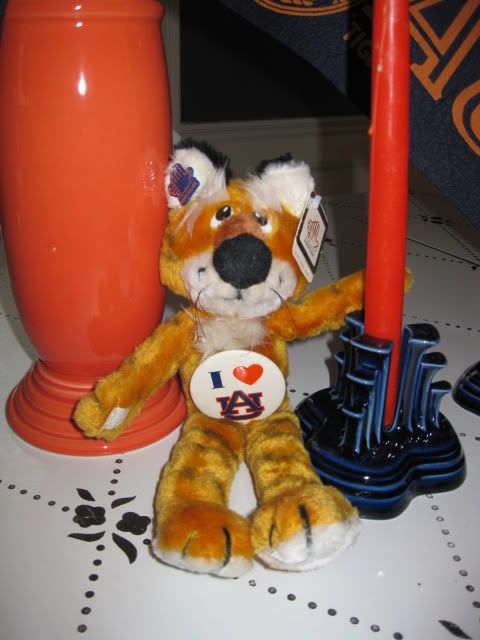 The hand puppet in the floral arrangement is a souvenir from my mother's days on campus. I think we once had a pair, and I'm thrilled that one still survives after lots of playtime when my brothers and I were little. The pennant and the small Aubie were important parts of my room decor when I was a young teen. Aubie came with me when I went to Auburn for my freshman year. I transferred to a smaller school as a sophomore, but tonight I can been an Auburn Tiger again!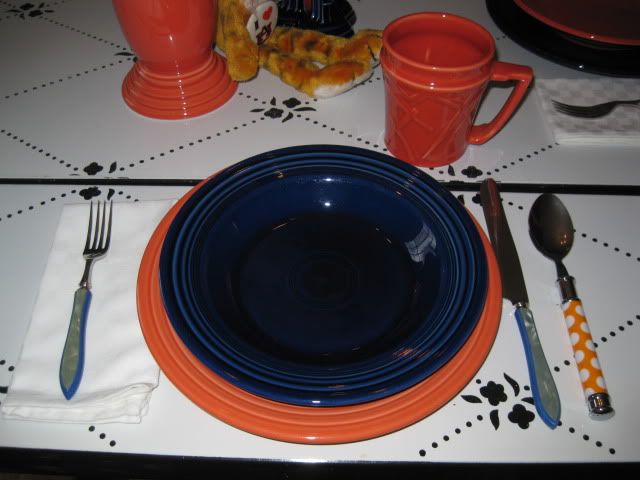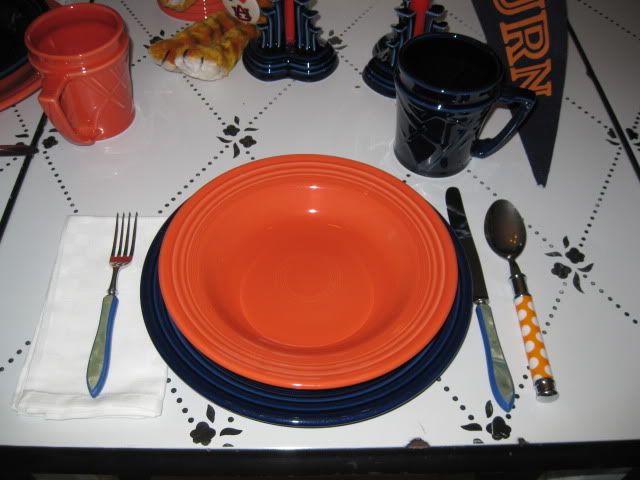 The placesettings are post86 Fiesta dinnerware in persimmon and cobalt with Fiestaware2000 mugs. Ikea napkins and vintage Bakelite and contemporary Halloween flatware complete the table.
War Eagle!
I'm linking this to
Nifty Thrifty Tuesday
at
Coastal Charm
. This is a thifty post, because I used only things I already own, but mostly I just wanted to share it because I know that Linda our hostess will like it!