Are you ready for another
Seasonal Sunday
at
The Tablescaper
? I'm still working on warm thoughts for this chilly season, so how about a tabletop inspired by a tablecloth with a warm menu? The theme of this vintage linen is
bouillabaisse
. Yes, this dish is hard to spell and probably harder to make in the traditional way, but somehow it just evokes warm thoughts to me.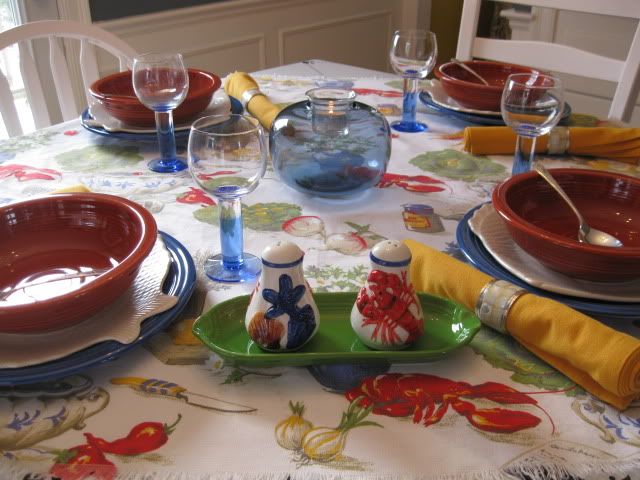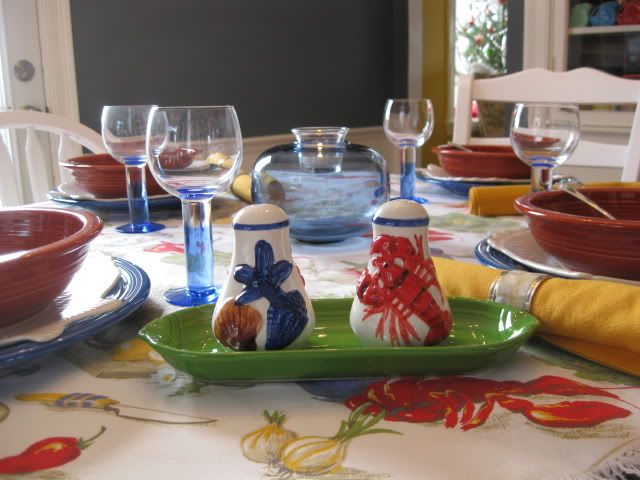 Lots of dishfairies contributed to this table: the napkin rings, salt & pepper shakers and the Villeroy and Boch vase were all gifts. Let's build the placesetting.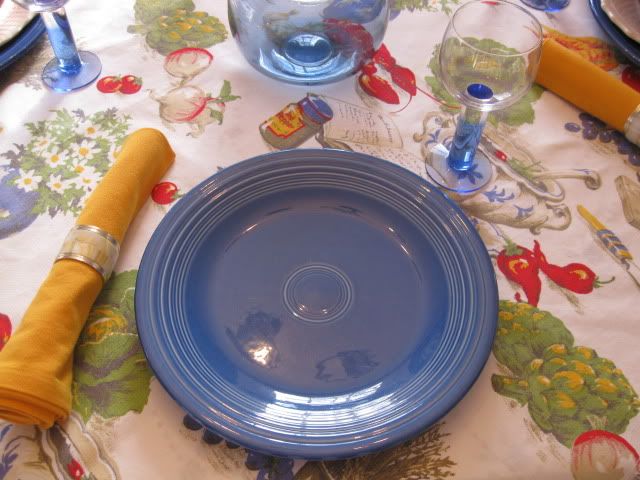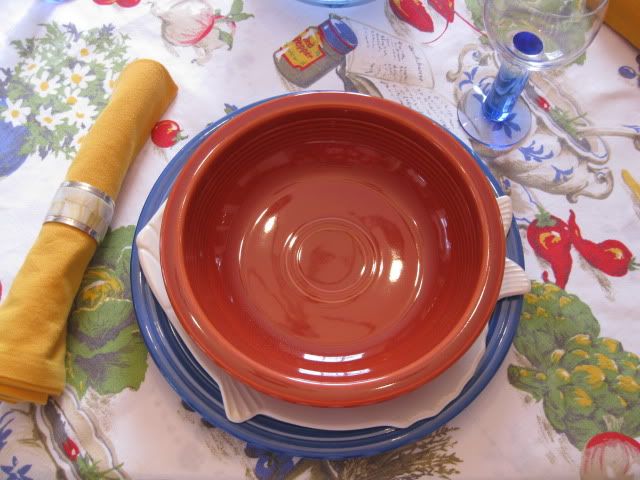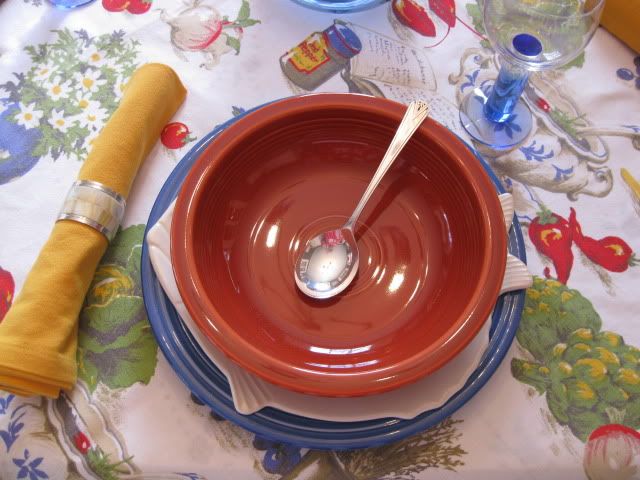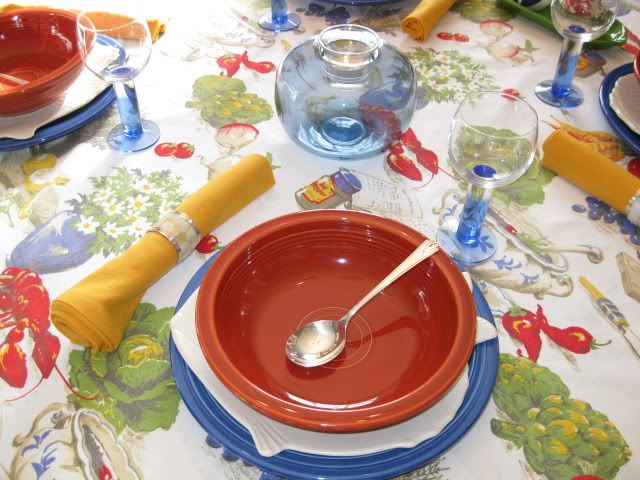 You're dining on Fiesta dinnerware plates in sapphire, vintage Chicken of the Sea premium plates most likely by Hollydale Pottery, Fiesta individual pasta bowls in paprika, Oneida
Deauville
cream soup spoons, thrift store wine glasses and contemporary napkins.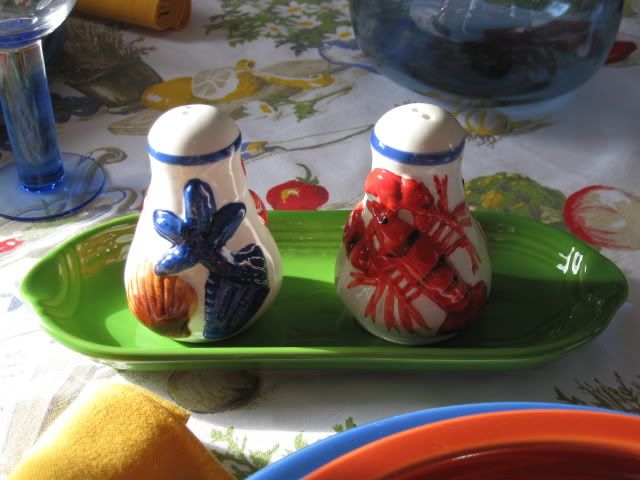 In case you were wondering, if I want to eat this lovely stew, I pick up the phone and make a reservation at a favorite local restaurant!