We've been having a wonderful summer with lots of trips and lots of tabletop fun. Let's see if I can get caught up sharing some of my summer 'scapes. In July, I posted about a table I made with my
Nana
. During that same trip, my mother and I also made a tablescape together at her home.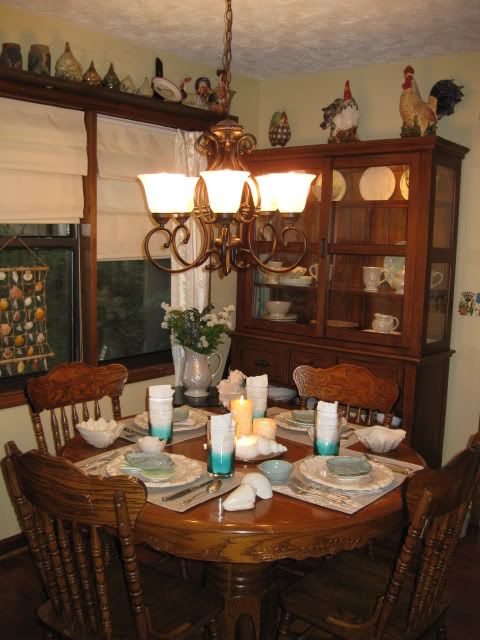 Now there's an amusing story from blogland about these dishes. I first saw the beautiful shells on Chari's table at
Happy to Design
. While my tabletop is all about vintage, retro and colorware, I loved these dishes at first sight. If I were going to have a contemporary shell pattern, it would be this super collection from Penney's. I'm sure you can just imagine my smile when I saw them in my mother's china cabinet! Most of the time our tastes are very different, but sometimes genetics do prevail! Let's take a closer look at the lovely details on these dishes.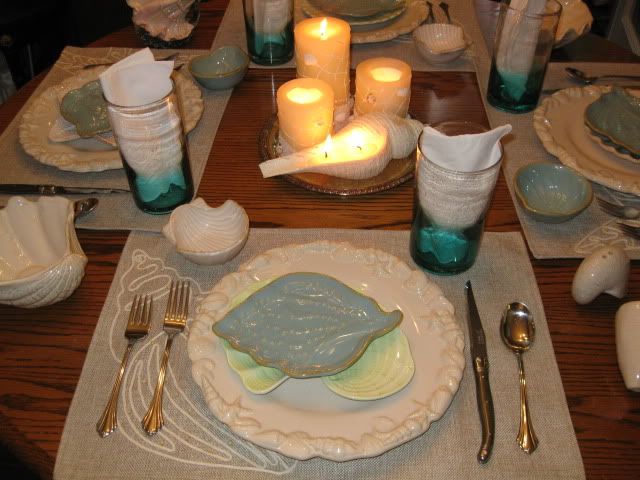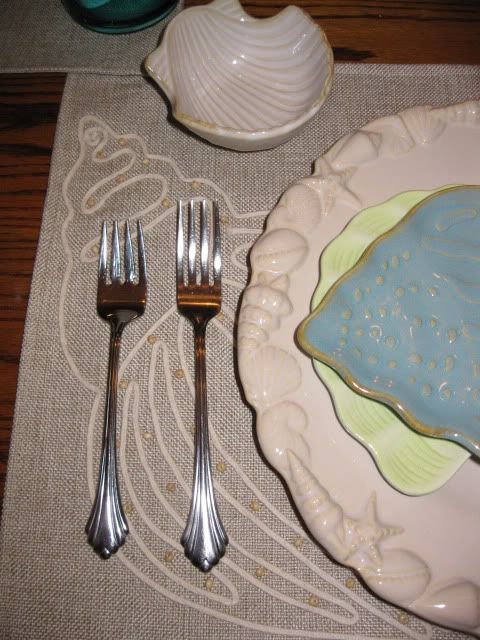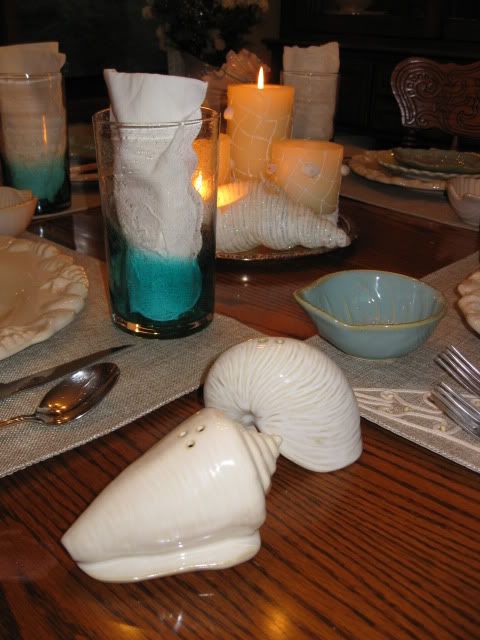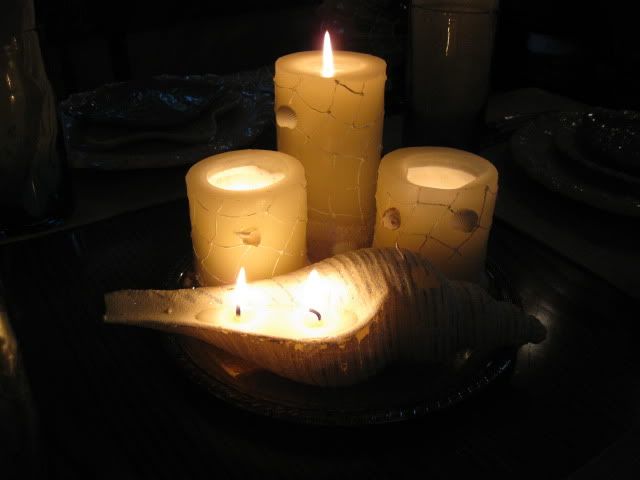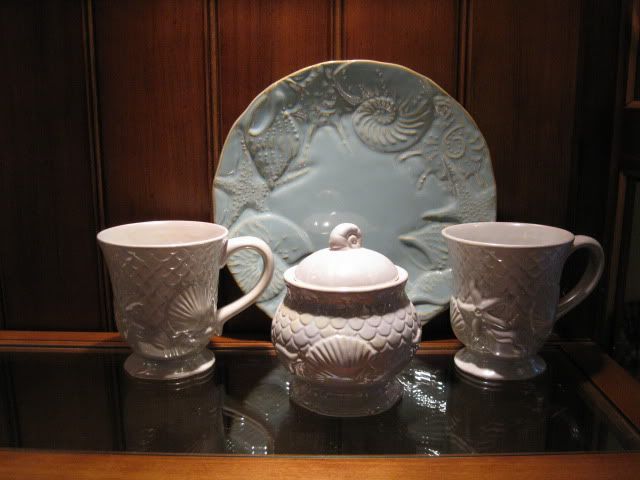 We also had this Oneida flatware in common. I selected this pattern for my first place after college. Later when I moved on to Fiesta, I noticed that Mom had the Oneida as well, so I gave her all of mine to expand her set. The steak knives were a happy clearance bargain we found while shopping together during my visit. They travelled back home with me!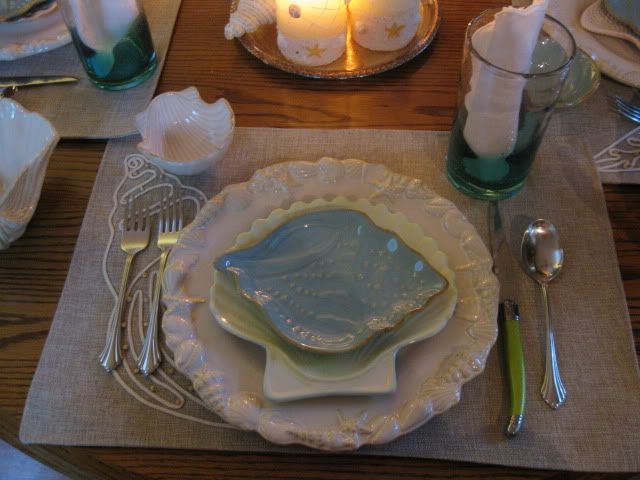 Of course we had to put a little Fiesta on the table, a Dillard's exclusive divided bowl found on clearance earlier that day.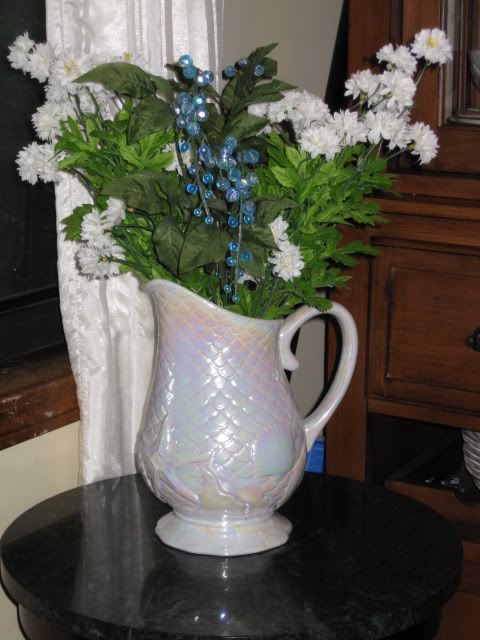 We did have one complaint about our table...Miss Roxy kindly requested that we remove the floral accessory from her kitty perch!