We spent most of yesterday getting ready for Irene. By suppertime, my tabletop was filled with emergency supplies. Fiesta pitchers and carafes are most handy at times like these!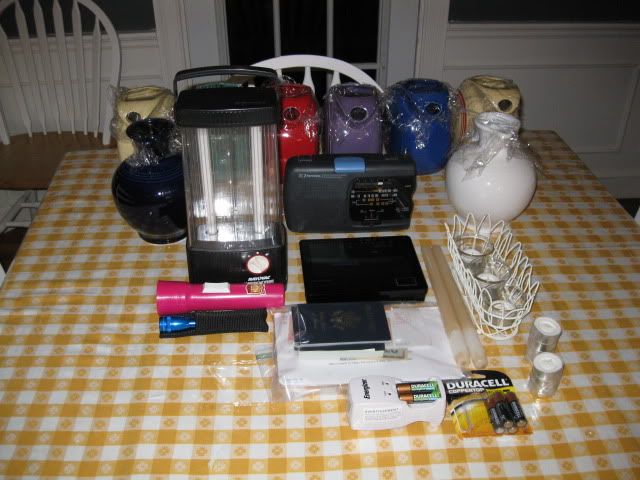 We don't live in an area with a flood risk, but we do live on a street with gorgeous oaks and maples. Here are some shots from Saturday.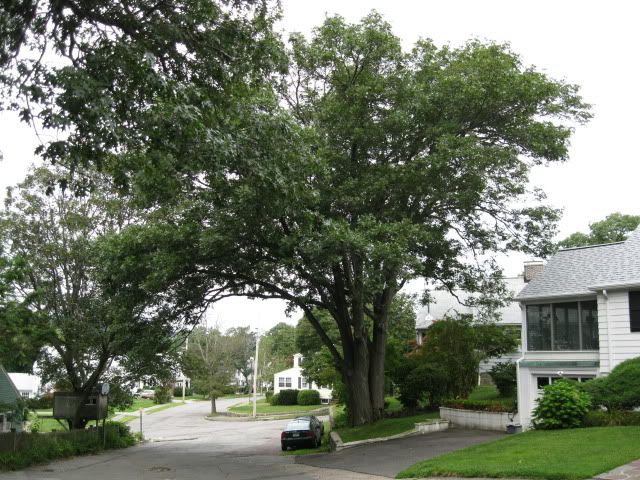 They have just started dropping their acorns.
We all do a very good job keeping the trees trimmed and healthy, but they are our closest neighbors. Yes, those are the power lines to our house running in the limbs of the oak.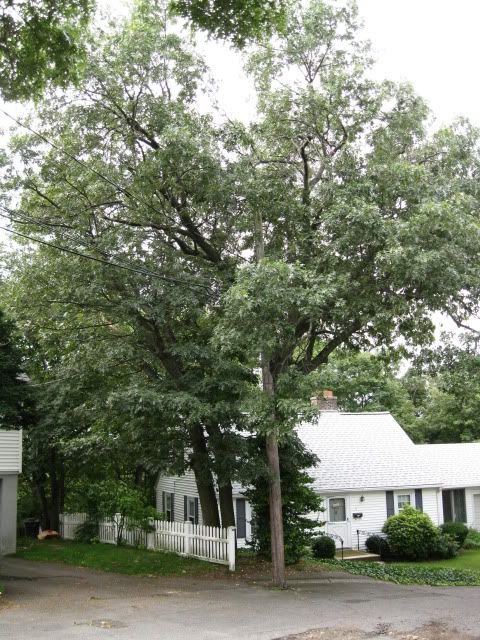 These trees are used to 60 mph gusts during blizzards and Nor'easters, but their branches are bare and their roots are dry when these winds come along. Will they handle the force of a tropical storm with full foliage and anchors in already wet soil? What will the south east wind bring?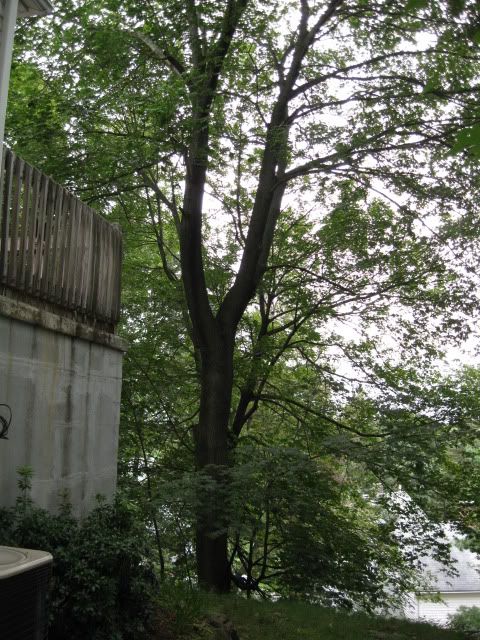 Sparkle is manning his post at the front window.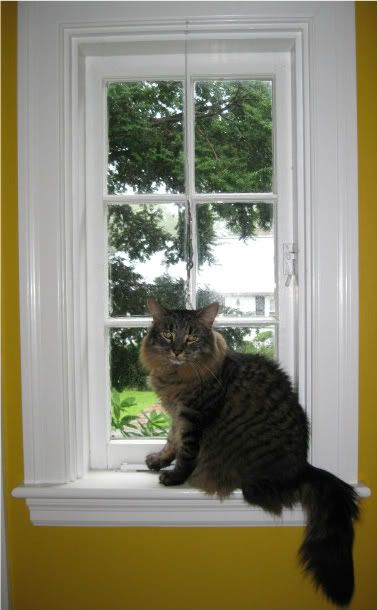 Fizz has the backyard lookout from our bed.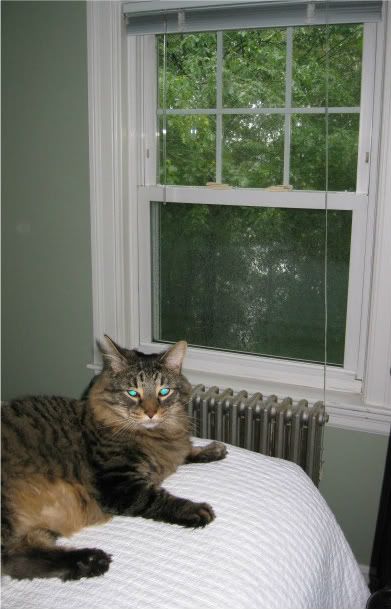 Yesterday the sky grew darker all day long.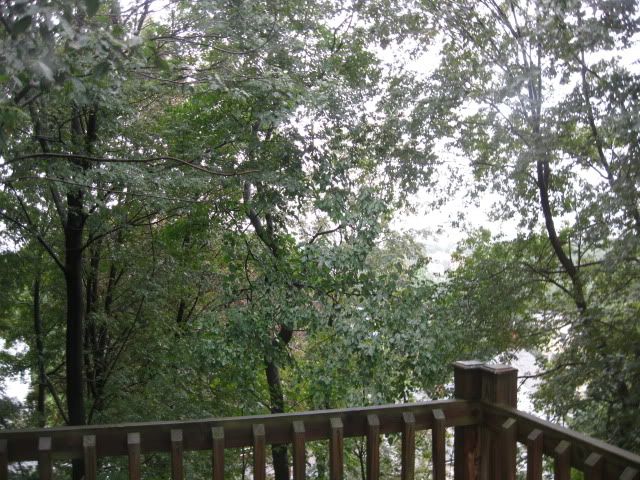 We had two intense thunderstorms as the feeder bands came in.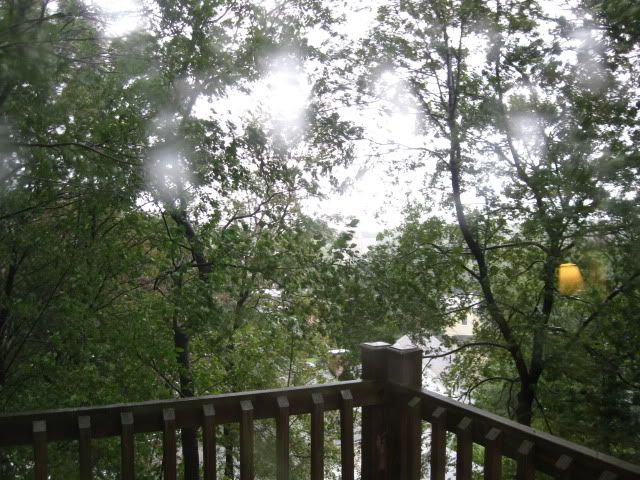 This morning we awoke to steady wind and rain. Then we lost power for about 30 minutes. We did not see anything down on our street, but then saw the town's tree removal truck enter the neighborhood. Suddenly the power was back on, and the utility's call back service confirmed it was a limb down that had been removed.
Now the trees are really dancing and the sky is really dark.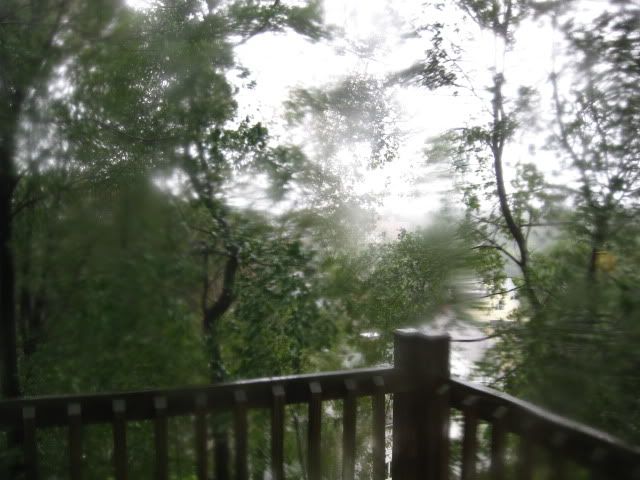 Fingers crossed!