Welcome to a tabletop celebration of a
Deco Lady
!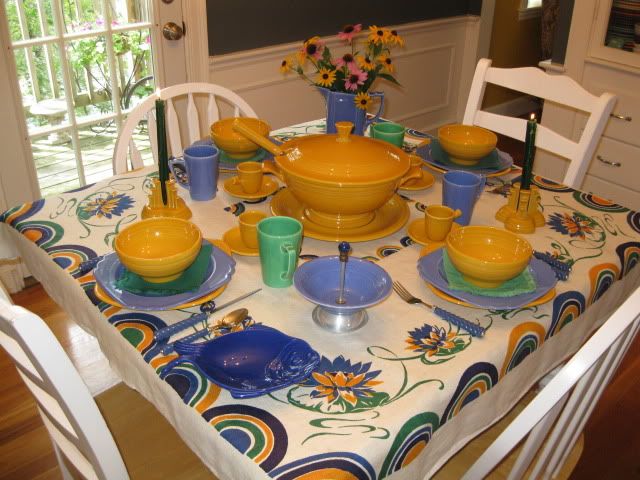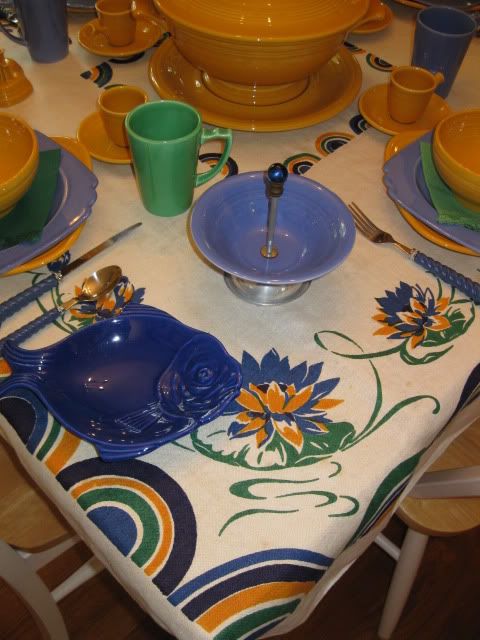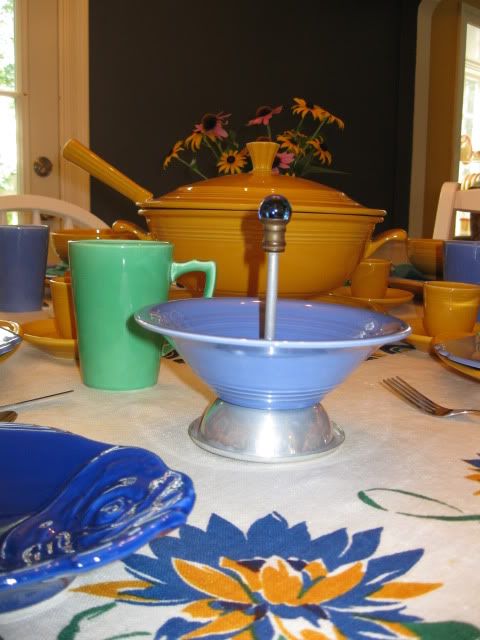 My friend Becky taught me a lot about Art Deco and vintage dinnerware. She especially enjoyed Homer Laughlin's Harlequin dinnerware line for Woolworths as well as fish-shaped plates. In celebration of my friendship with Becky, I'm happy to share with you this Deco interpretation of a pond featuring Homer Laughlin's 75th annivesary color Fiesta marigold along with that most lovely of vintage glaze colors: Becky blue.
The placesettings feature Fiesta and Riviera square plates with a new Fiesta shape: the rice bowl. Each diner also enjoys marigold demitasse cups & saucers, an HLCCA exclusive, along with Riviera handled tumblers, vintage cocktail napkins and Gibson Sangria Rope flatware.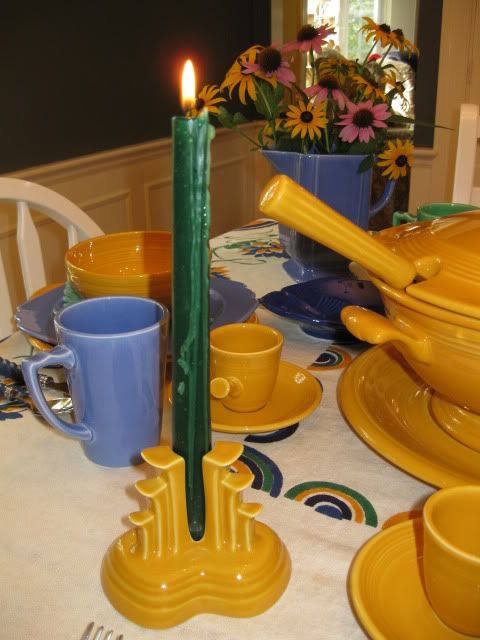 My birthday is next week, and a wonderful dish fairy gave me an amazing early gift of these marigold pyramid candle holders. Aren't they gorgeous? Thank you, Dish Fairy!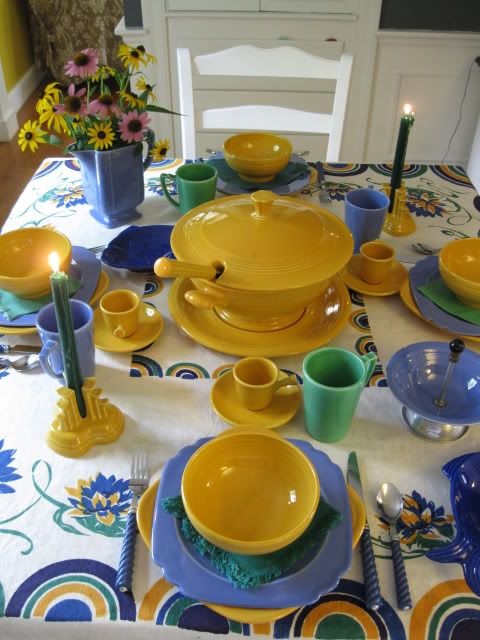 The serving pieces include Hall fish plates, the 75th Anniversary Fiesta soup tureen and a vintage Harlequin tidbit with a marble top. Thank you to the amazing personal shopper who acquired the tidbit for me! This piece has been on my wish list for a very long time, and the Deco Lady would be so happy to see it on my tabletop.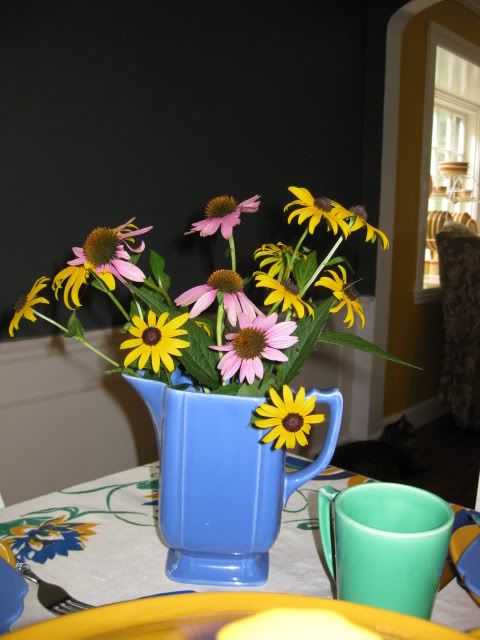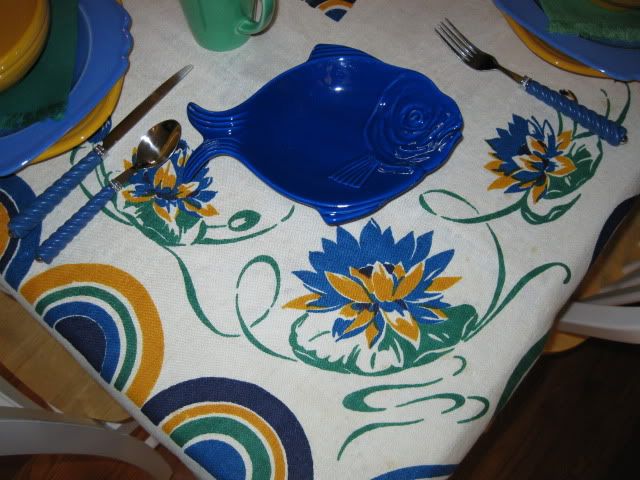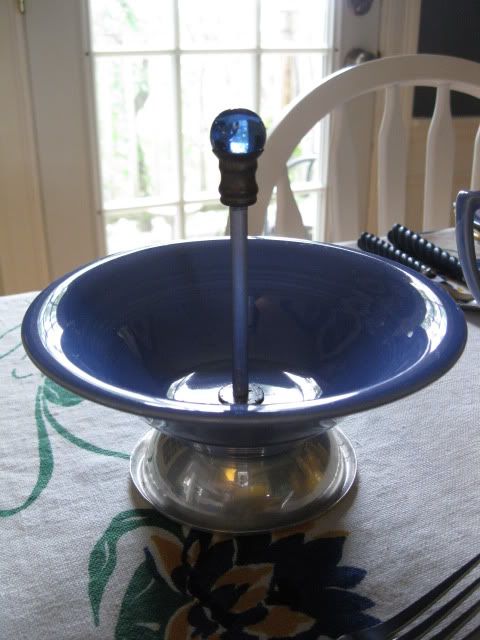 Thank you, Becky, for all of the tabletop lessons and the tablescape fun! Your legacy of educated collectors and an enduring passion for the vintage table will continue to enrich our lives for years to come.
Today a small group of Becky's friends who like to call ourselves the Divas are decking our tables with all things Becky. Please join me in visiting their tabletop tributes to Miss Becky and feel free to add your own celebration of our Deco Lady.