Attending the Homer Laughlin China Collectors Association conference July 21 - 24 has been one of the highlights of my summer. At the conference, members reconnect with friends and visit that shrine of Fiesta collectors everywhere: the Homer Laughlin factory!
At the factory we get to see where ornaments are born...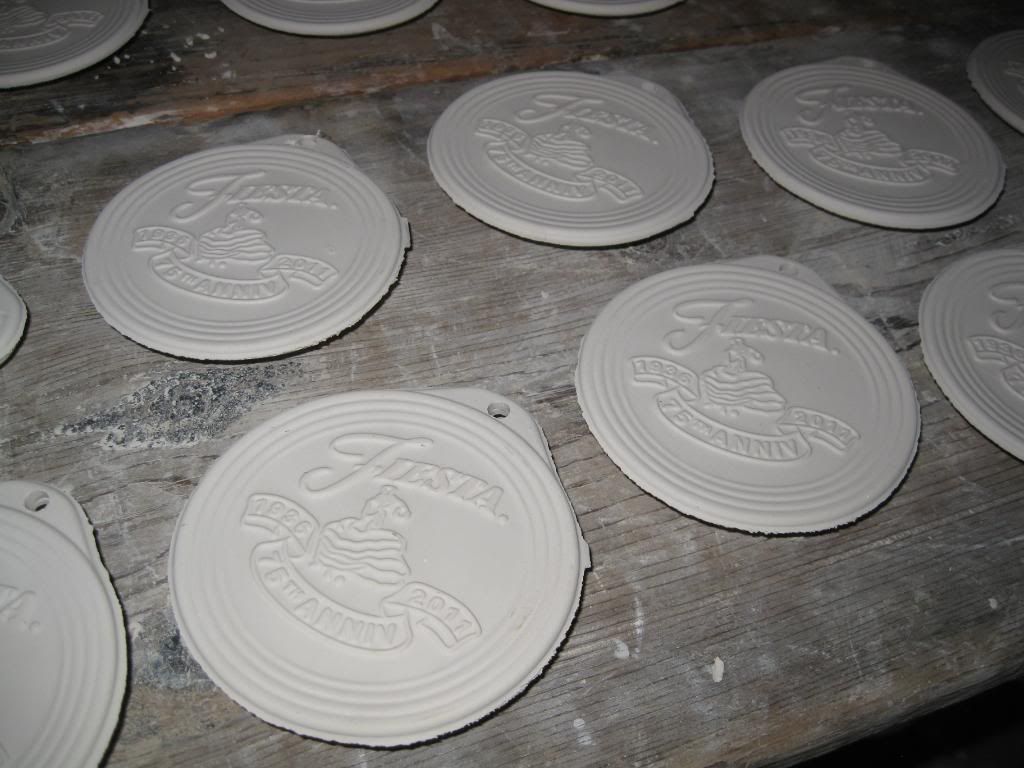 ...and where tureens are cooked.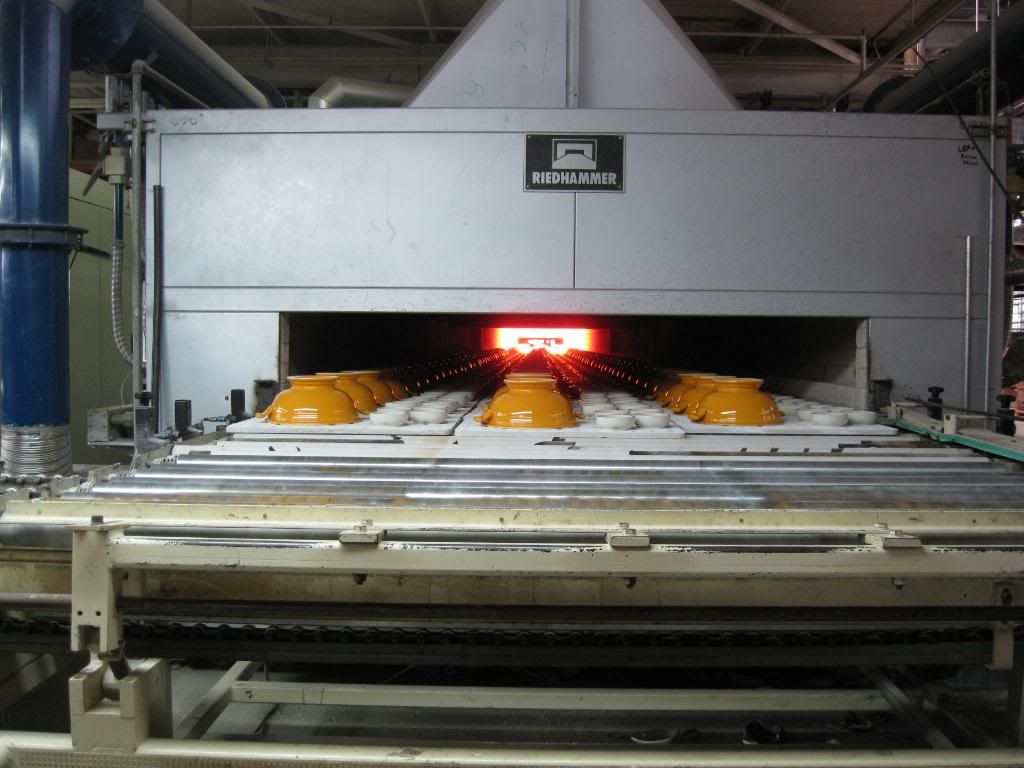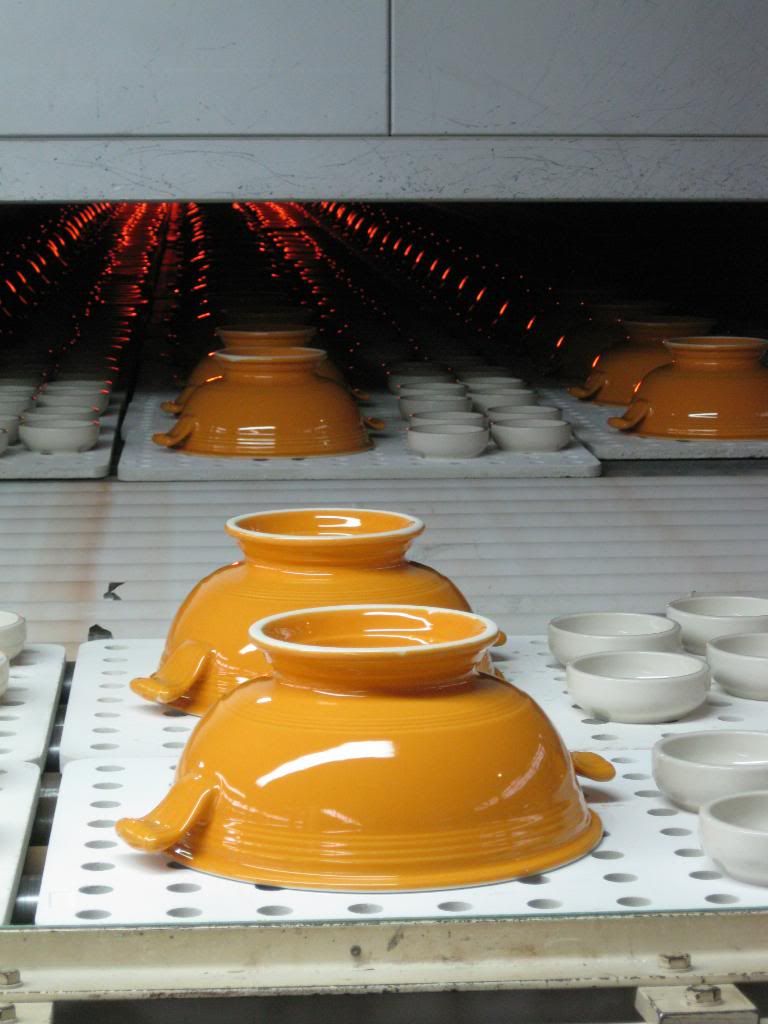 Even though it was well over 100 degrees in the plant, it was thrilling to see our dishes coming off the line....
...and get a sneak peek of things to come.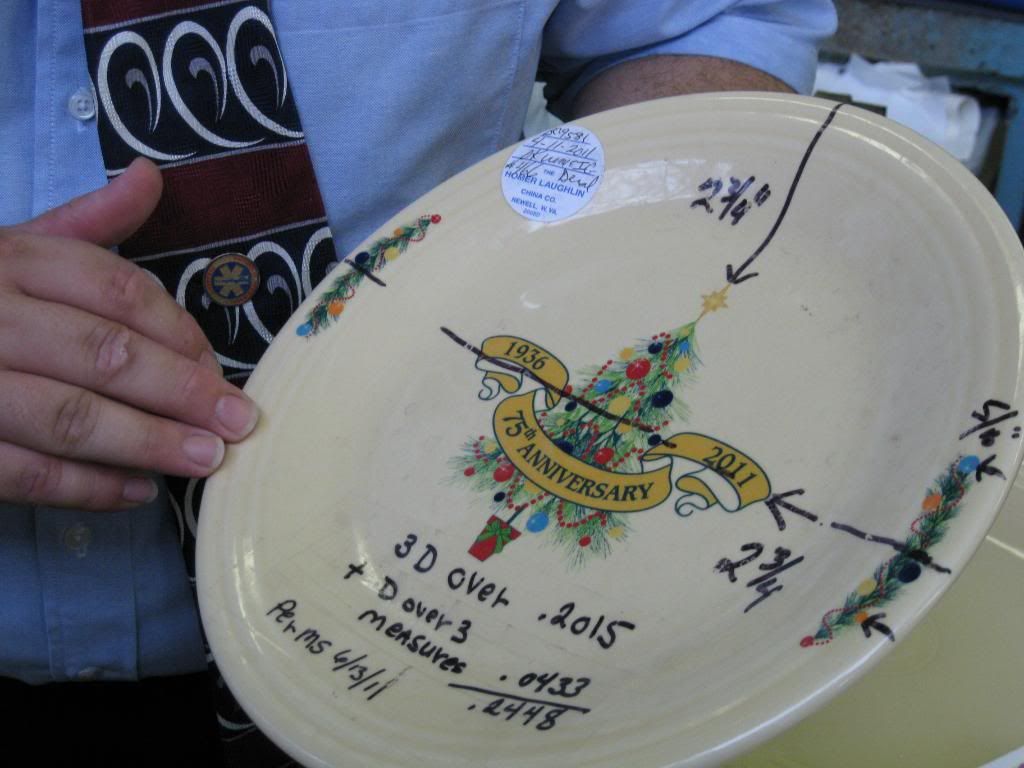 The workers at HLC and Hall China are our rock stars...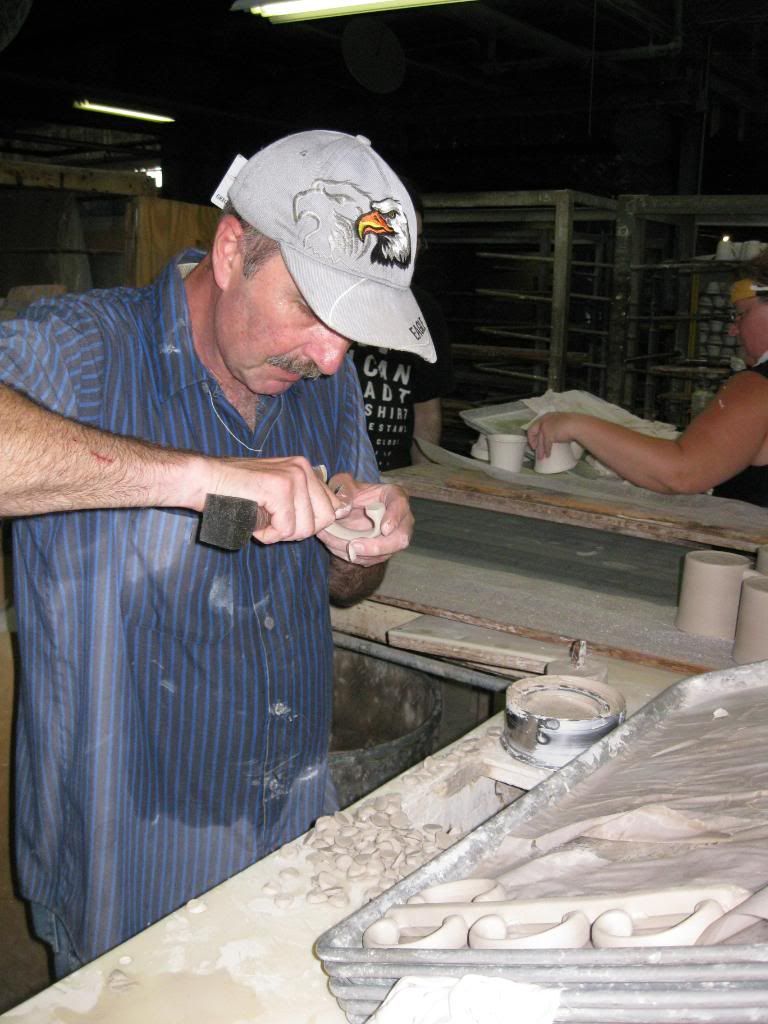 ...and they graciously endure our paparazzi assaults on their workplaces. This talented lady applied the number decals to each of the 7,000 Fiesta anniversary tureens that have been manufactured so far.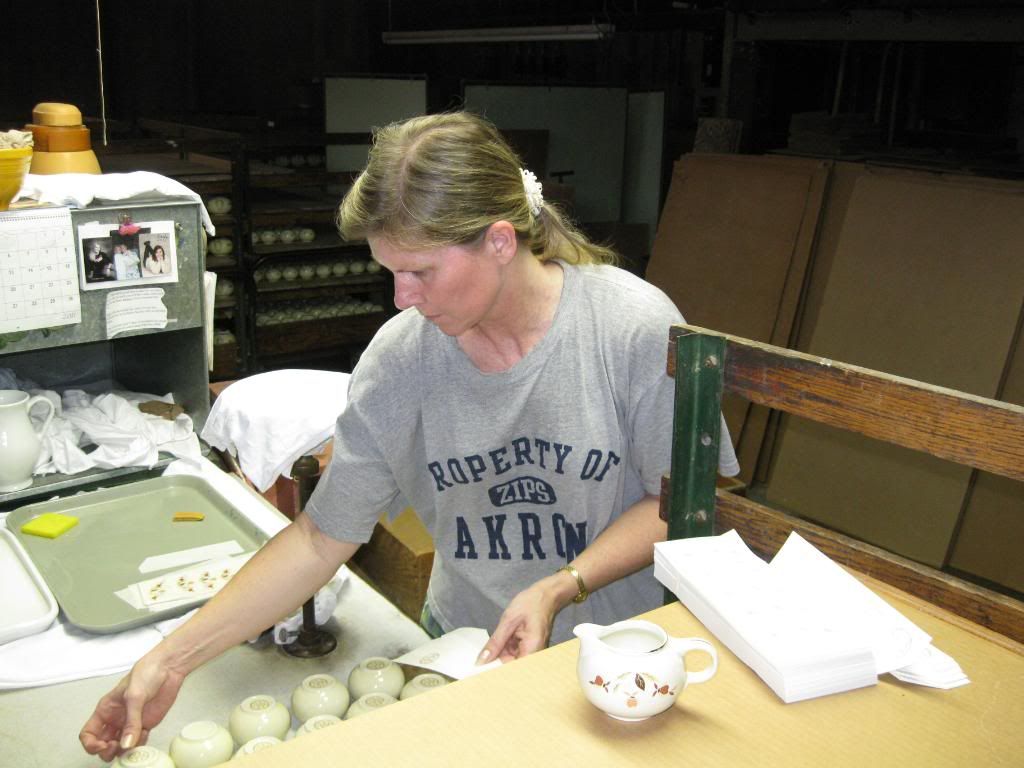 This master glazer ensures that only the lower portion of this individual casserole is glazed.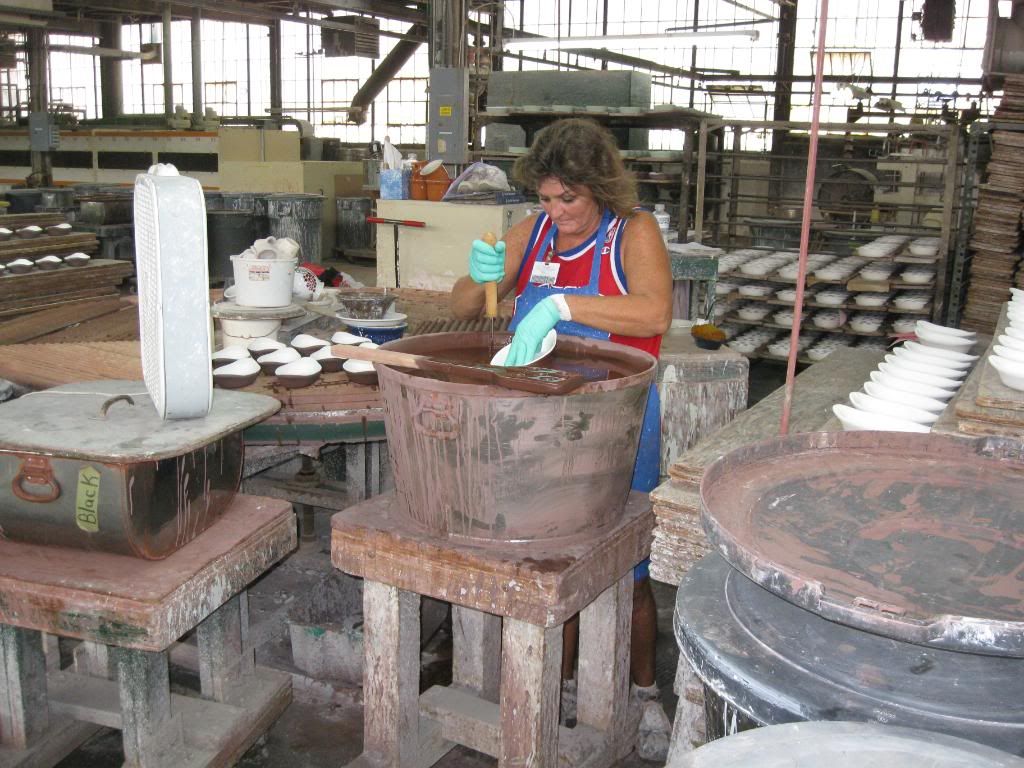 We were welcomed warmly and treated to plenty of ice cold water as we got warmer still!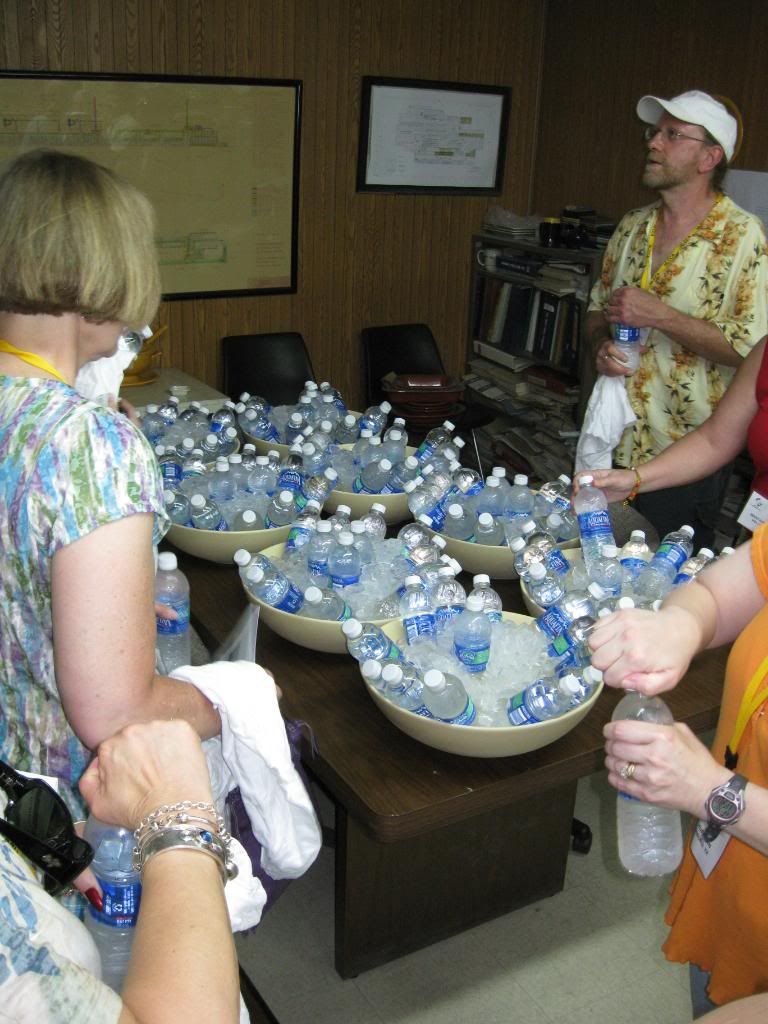 All in all, the tours were fabulous. Thank you, Homer and Hall for such a wonderful day! After the tours, it was shopping time! Don't these Hall teapots look dreamy?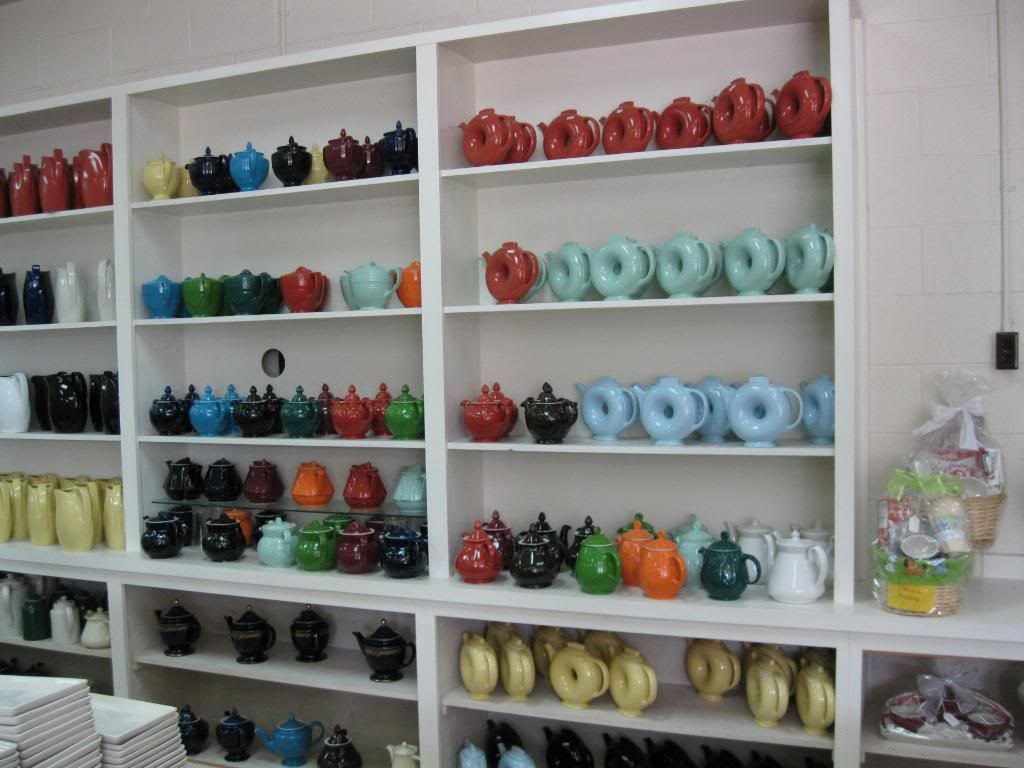 Here's my assembled loot from the four day event.
It will take me a few posts to talk about all of the goodies here, but yes, that's a pile of vintage tablecloths on the right. Dish Diva Elaine and I have a little tradition at conference. She brings cloths she thinks are heinous, and I bring one home as a challenge cloth to be redeemed on my tabletop. Check back soon for a report on the Challenge Cloth of Conference 2011!