We just returned from a wonderful roadtrip to visit my family: 3200 miles in 10 days! The love of all things tabletop is definitely genetic. My grandmother can't do a lot of entertaining on her own these days due to her health, so she and I had the best time together getting her table ready for the Fourth of July.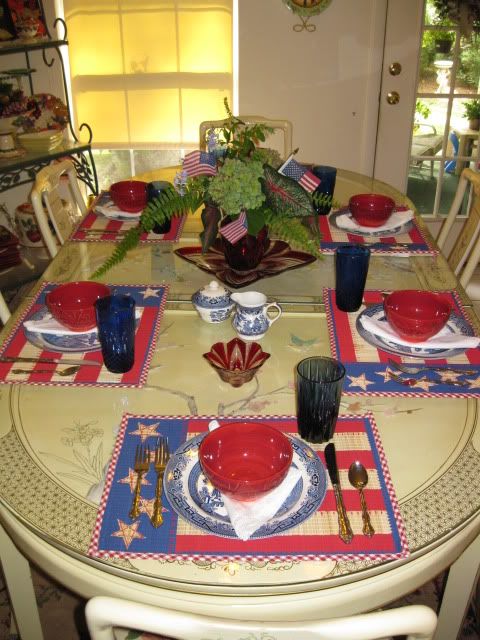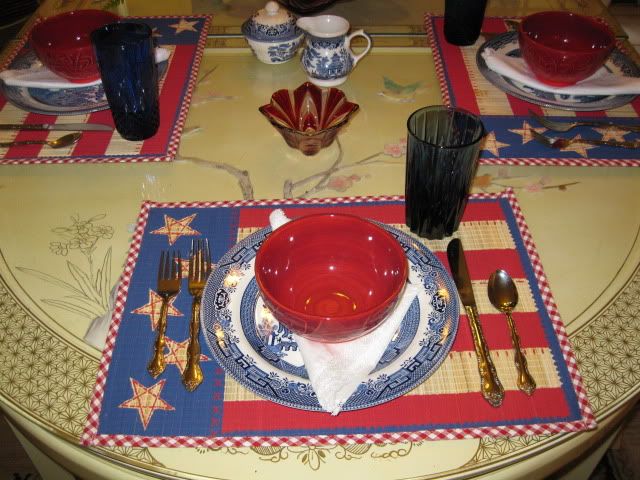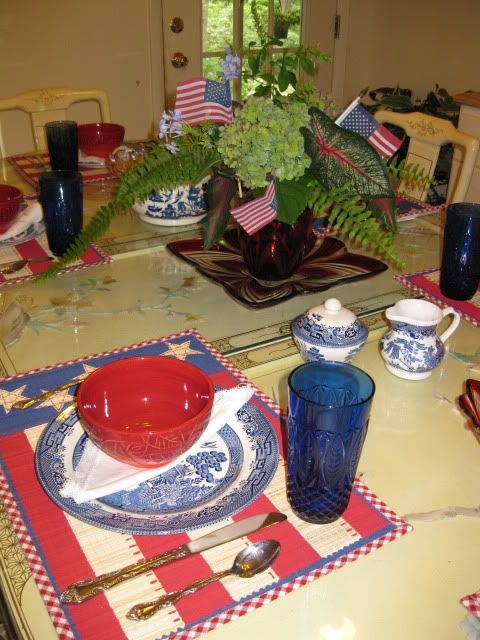 When I asked my grandmother if she would like for me to set her table for the holiday 'if' she had anything red, white and blue, I should not have been surprised when she left the room briefly and reappeared in mere minutes with 10 flag placemats and a handful of small flags. She would have used these with her everyday dishes with a floral design. My contribution was to scour her dish cabinets for the Blue Willow, orange-red bowls and blue glassware. We created the centerpiece from the blooms and foliage available in her yard.
You can see other tables I've made with my grandmother by looking
here
.
I'm sharing this celebration of family and summer for
Seasonal Sunday at the Tablescaper.