I'm so glad to hear that all blog land buddies are doing well post-Irene! We have another hour of wind advisory, but we're so pleased Irene did not live up to her initial billing. Here are a few before and after shots for you.
Before
After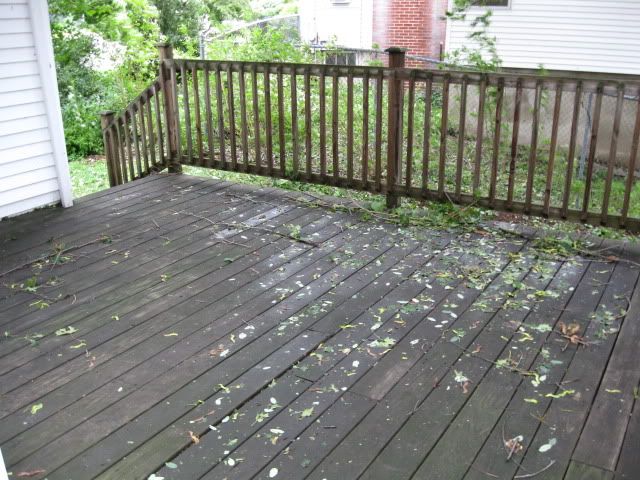 Before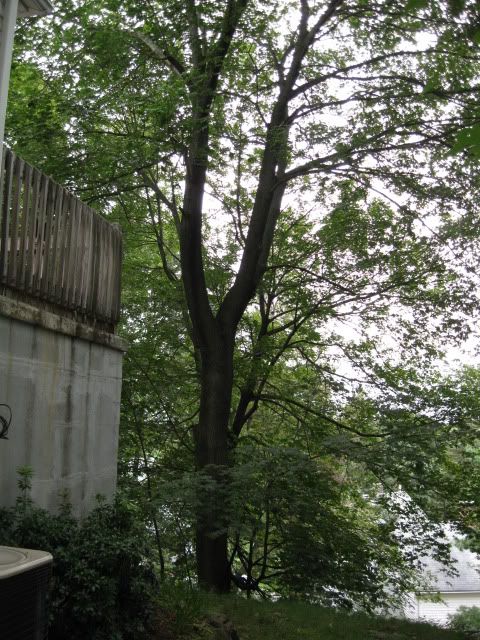 After
These tree photos show you are greatest casualty today: maple leaves! They are everywhere.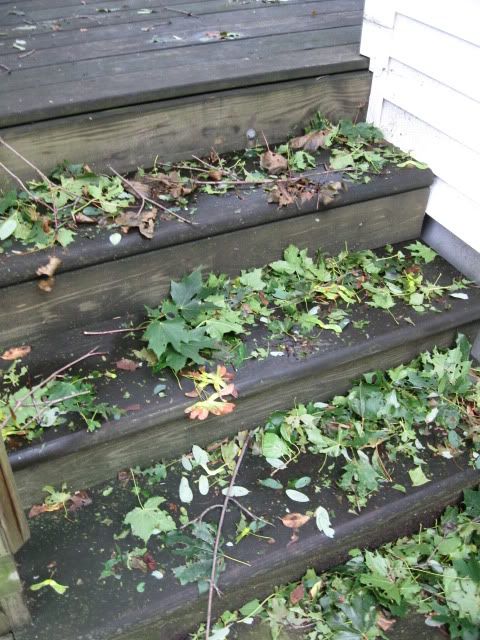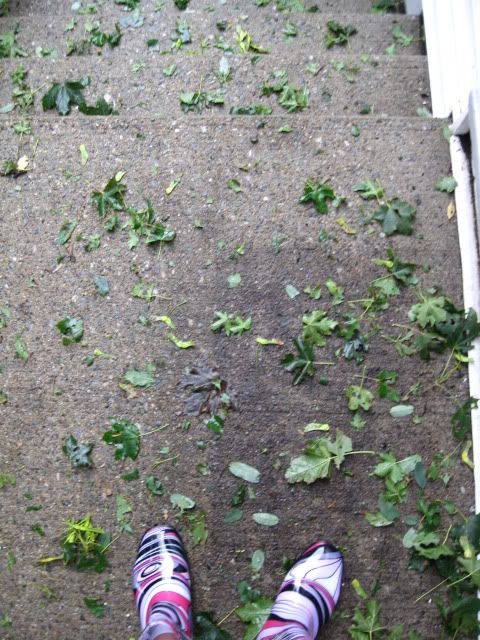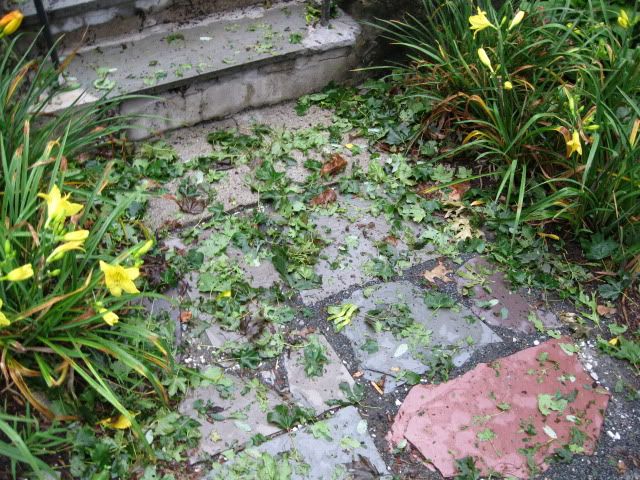 Thankfully all of the trees on our street are intact.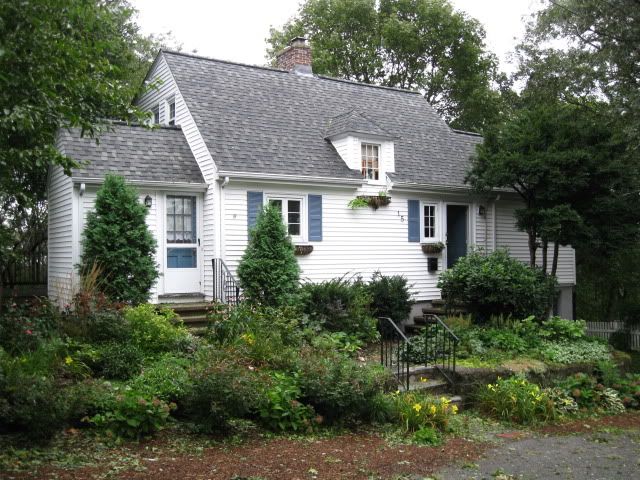 The next street over was not so lucky. We found the source of this morning's power outage. This house lost the lines to their house and has some roof damage.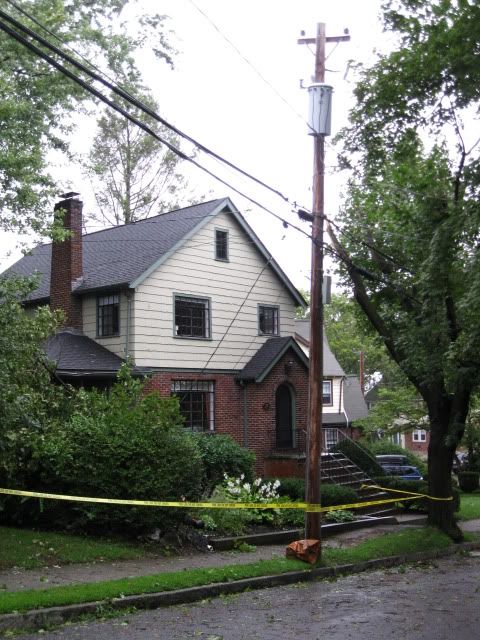 My apologies for the blurry photos...the light was low, and the wind was still whipping.
At this house, the line to the home was spared.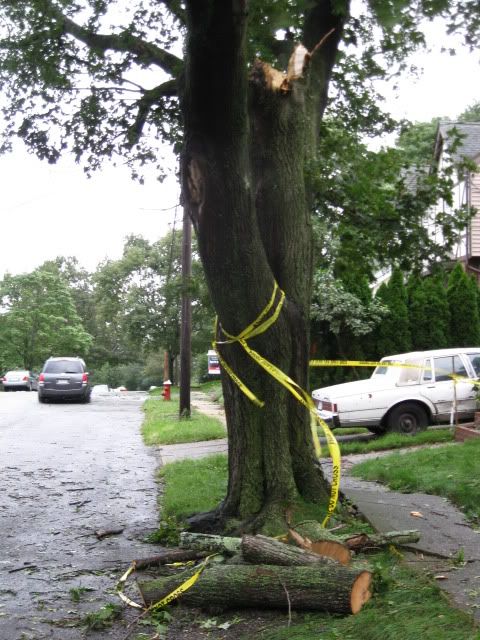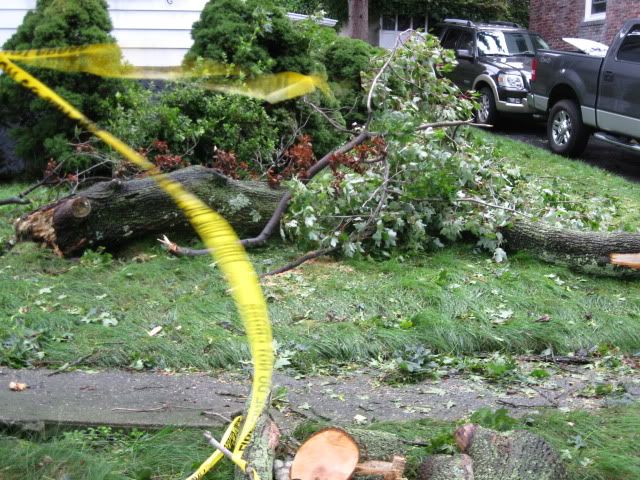 Hopefully these neighbors will have an easy time with their repairs.
These little guys were very happy when we came home from our walk around the block. They were pretty agitated this afternoon, but now they are calming down for the evening.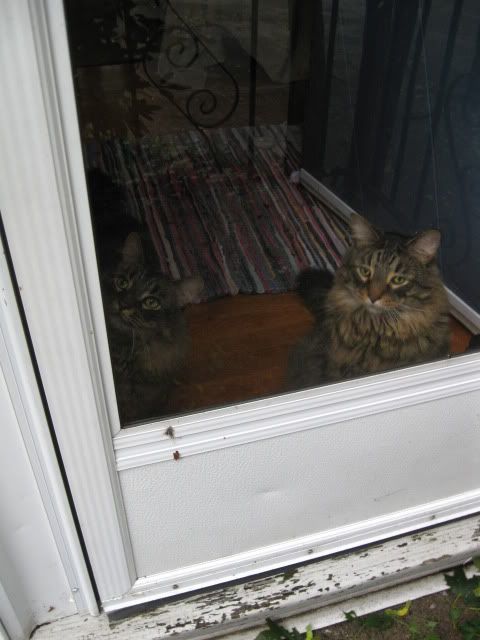 The storm could have been so much worse. Thank you for all of your good thoughts and prayers!