Have you ever wondered what happens to vintage tablecloths that are stained or full of holes? Why they grow up to be handbags, of course!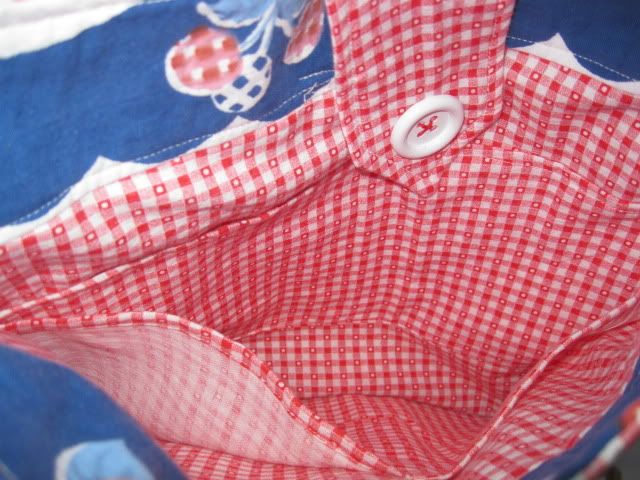 I'm very pleased to announce that my mother-in-law Doris has opened an Etsy shop for her beautiful
DoriRose Creations
!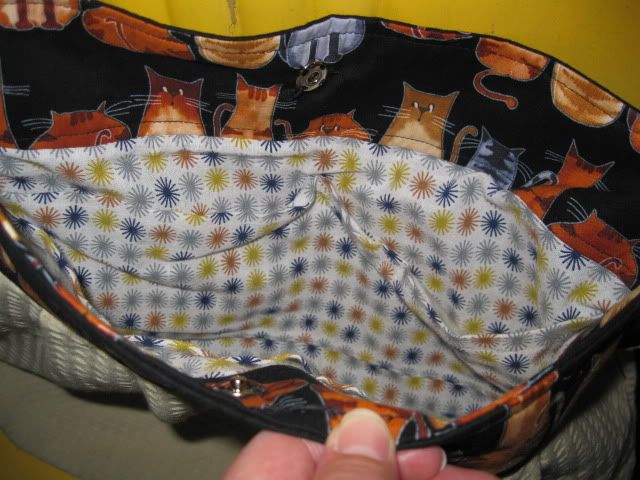 Her bags are created from vintage tablecloths, feedsack and quilting fabric. On the functional side, each tote features two inner pockets that close with velcro, one zippered pocket, a snap closure for the bag and long, sturdy straps.
Then there are the whimsical touches such as ribbon, buttons and flowers!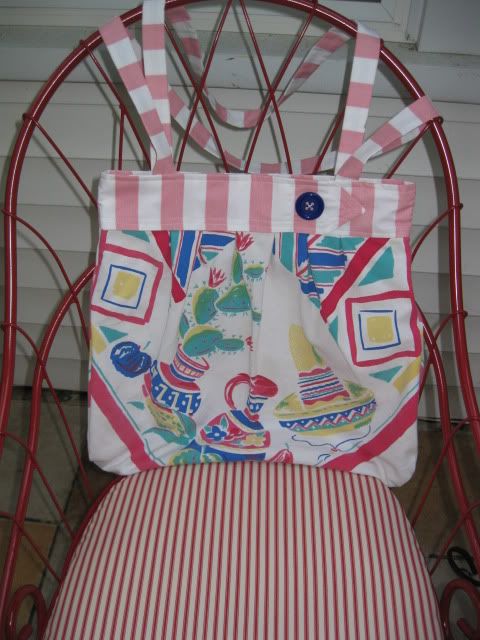 Many Tablecloth Fairies and Dish sisters helped to launch this enterprise, and I'm so excited to see its beginning. Makeup bags, Christmas bags and pants are also in the works!
Thanks for taking a peek!