Lots of exciting things happening on my tabletop! My dish mentor is now my blog mentor. Thanks to some great coaching, I think things are looking a little spiffer on the blog. While I was selecting templates and colors, Cupid did a little home decor for me.
The mantle~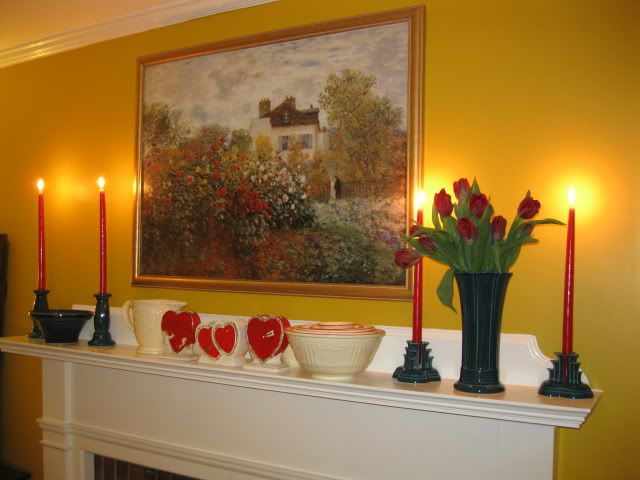 Vintage Valentine vases are nestled among the Ovenserve dinnerware pieces.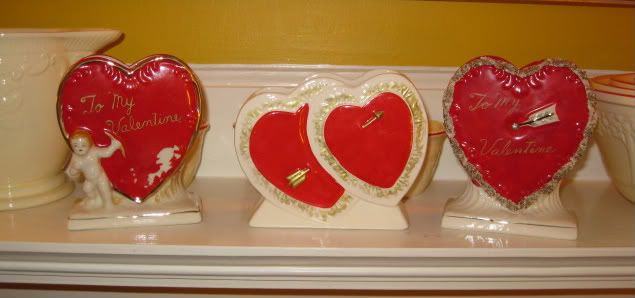 That little cherub was even more enthusiastic in decorating parts of the Hoosier!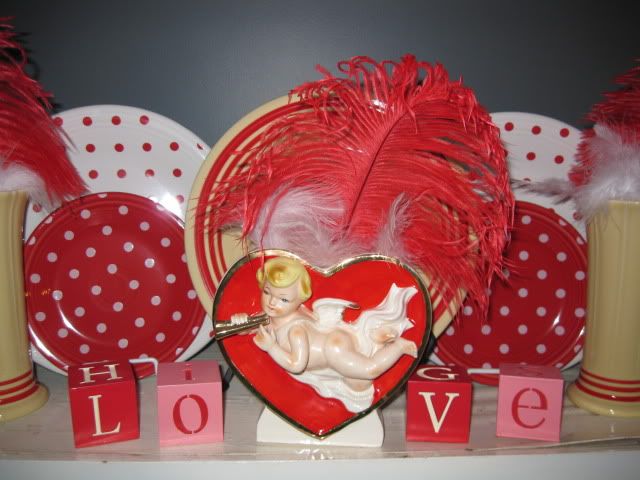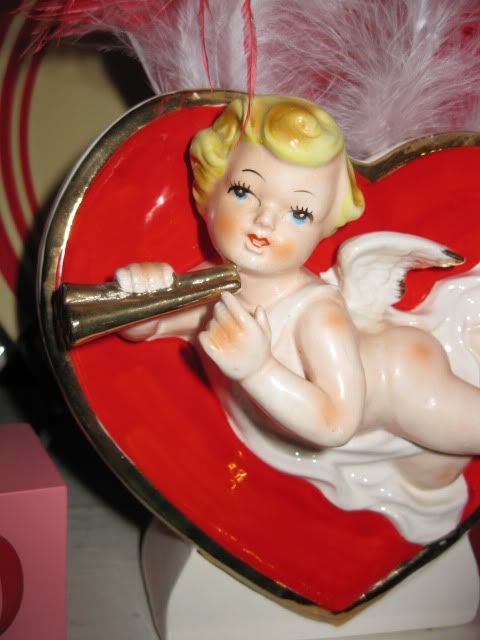 How about a feather tree and a gumdrop tree just for fun?
The "ornaments" on the feather tree are actually erasers that I found on clearance eight for a dollar at Papyrus. I used straight pins and twine that I already had to turn them into decorations for the feather tree. I'm sharing this idea for
Nifty Thrify Tuesday
at
Coastal Charm
.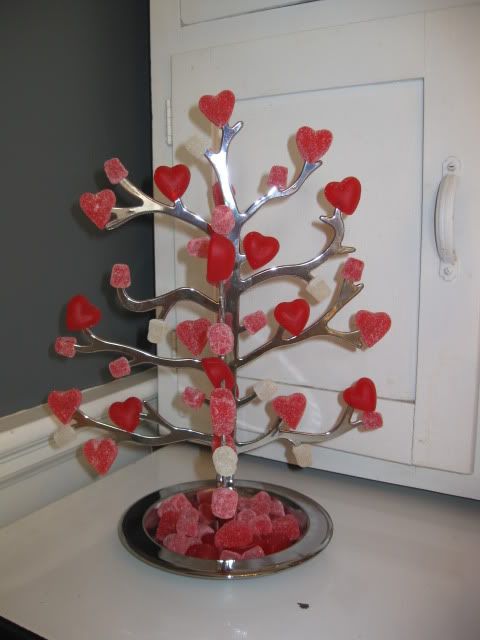 You'll be seeing many of these elements in more detail later this week for
The Colors of Love
international Valentine party. I hope this little sneak peek encourages you to stop back to see which color I have selected for this special holiday.
Speaking of parties, I'm a little late to the table for
Seasonal Sunday
at
The Tablescaper
thanks to all of these renovations and decorations, but I'm joining up nonetheless!
I'm also sharing these vignettes for
Tabletop Tuesday
at
A Stroll Through Life
.
Feedback on both the blog changes and the work of friend Cupid are appreciated.