What does a tablescaper do during a blizzard? Snow inspired tabletops, of course!
I felt a little sad to see my roses shivering in the drifts.
Then these hungry little visitors reminded me of some napkin rings in my collection.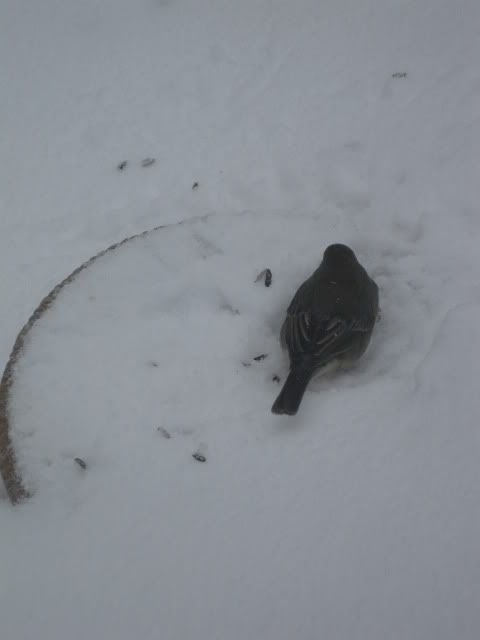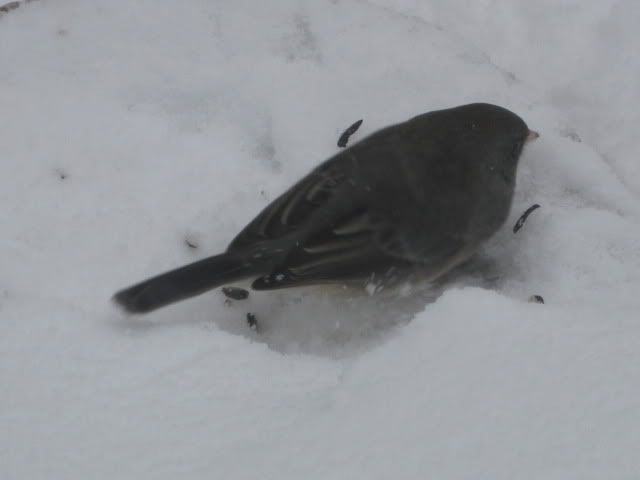 I received this beautiful blue vintage tablecloth as a Christmas gift. It's the perfect foundation for a winter garden!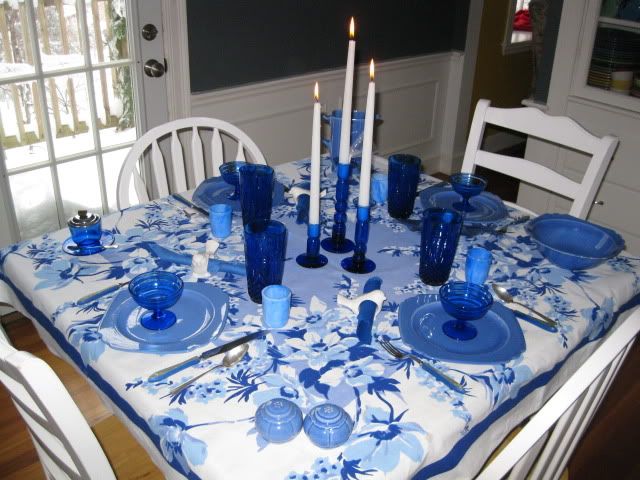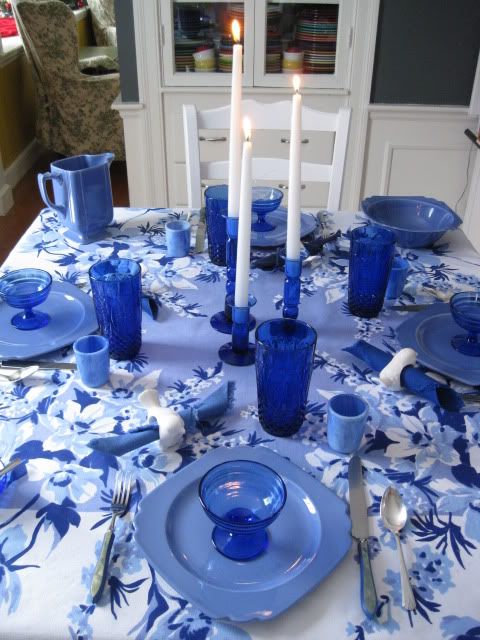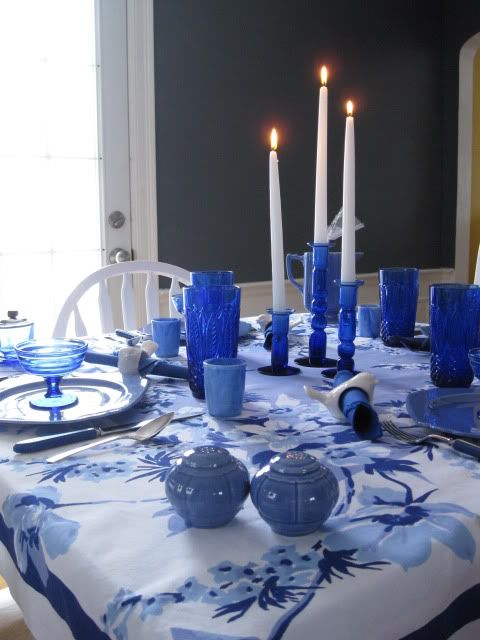 The soothing blue of these Riviera plates cleanses the palate after the red and green of Christmas. The tabletop also includes a Riviera batter jug, serving bowl and salt and pepper shakers.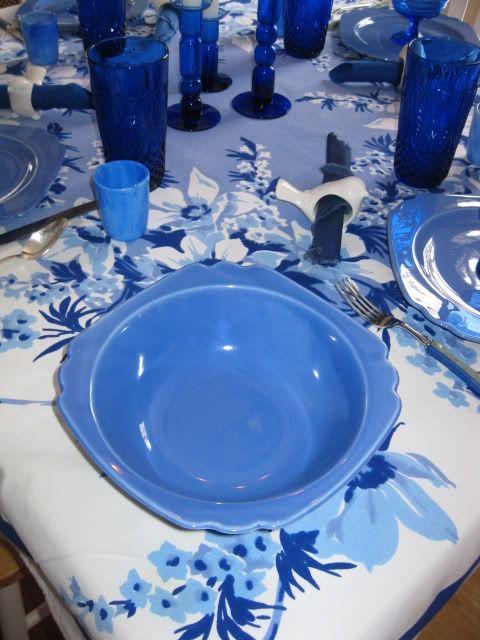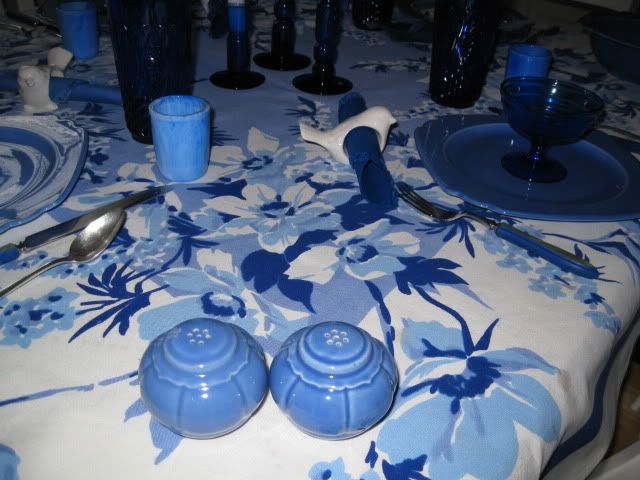 The Depression Glass includes Moderntone sherberts and a Newport mustard. The candleholders are Dansk.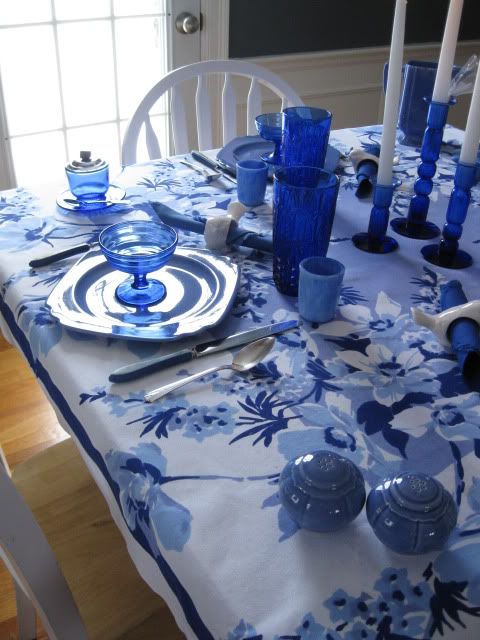 The French glassware is from my grandmother. I think it's an Avon pattern. The little cordial cups are actually deviled ham containers from the war years. Slag glass was used in the place of metal. The flatware is vintage Bakelite.
Our little visitors earned their seeds by providing both inspiration and entertainment on a snowy day.
My winter garden helps me to think of blooms preparing for spring under the snow...
I'm happy to be sharing these cool blues for the final
Tablescape Thursday
of 2010 at
Between Naps on the Porch
!