Now that the elves have been fed, it's time for our traditional turkey and dumplings lunch. This recipe is a great way to make the most of the Thanksgiving bird. There's always a lot going on here on Christmas Eve and Christmas Day, so I make the dumplings early on the 24th so that folks can eat them on demand.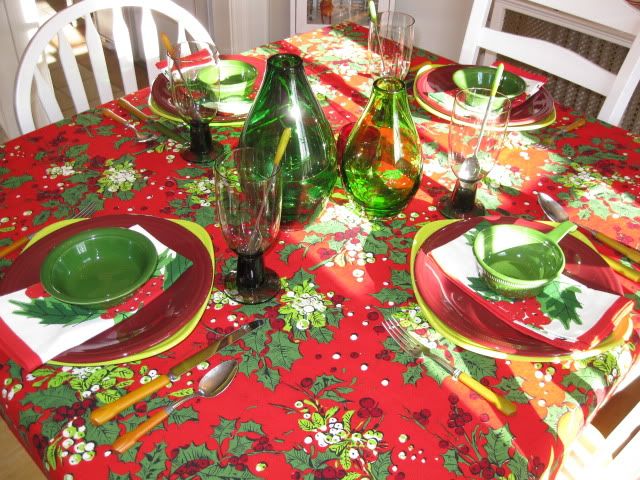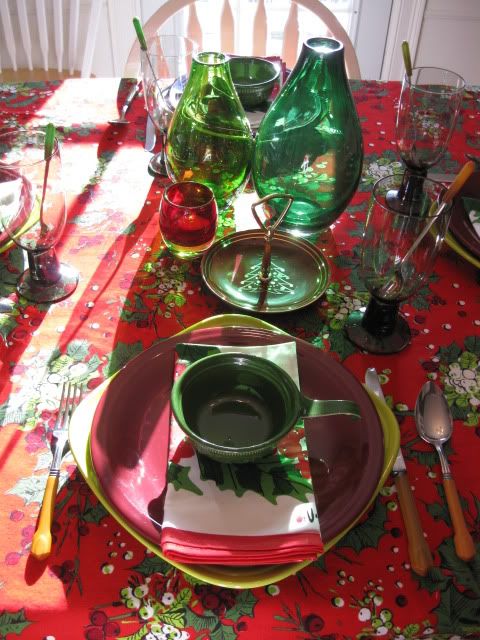 I love the December sunshine. Now that the Winter Solstice has passed, it's so nice to think about each day being longer than the one before it. I think this cloth could only be photographed in this bright light.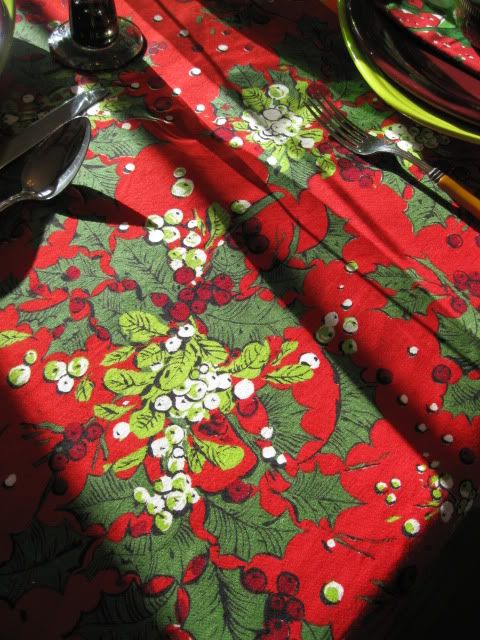 The placesettings feature post-86 Fiesta dinnerware, vintage Ovenserve bowls, vintage Bakelite flatware and contemporary Vera wreath-themed napkins. The glasses are from Homegoods. The vases and votive are Crate and Barrel. I especially love the litte vintage Rhythm tidbit, another piece of "Old Homer Christmas."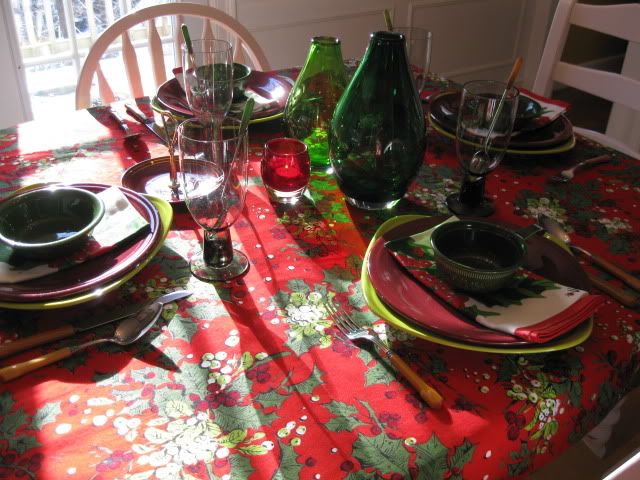 Now that lunch is over, it's back to baking for this tablescaper!