I started collecting Fiesta in 1998. Here's a look back at the exclusive Christmas pattern for the Mercantile department stores from that year.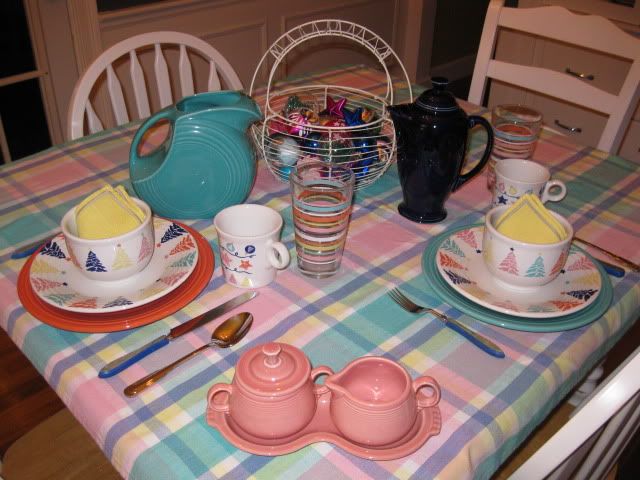 Do you remember shopping at the Mercantile stores before they were purchased by Dillard's? As a new Fiesta collector, I was so excited to find these mugs at the Gayfers department store in Tallahassee, Florida.
I found the luncheon plates on ebay this year and purchased the chili bowls from a good dish buddy.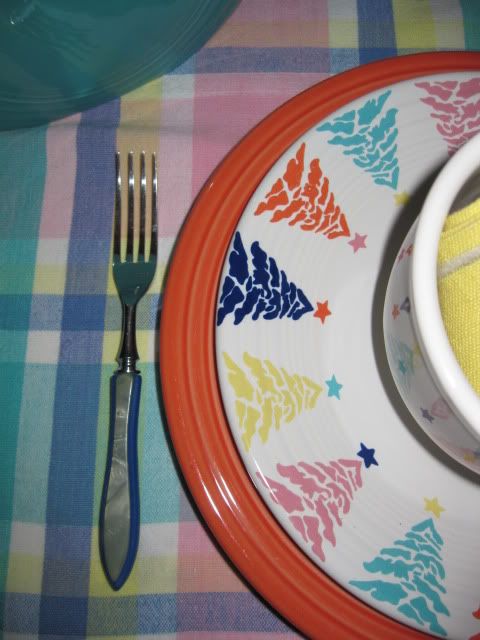 The other Fiesta pieces on the table are some of the first pieces I collected, including the licensed go-along striped glassware. The flatware is a mixture of vintage Bakelite and Oneida
Deauville
. The napkins are vintage. The tablecloth is contemporary.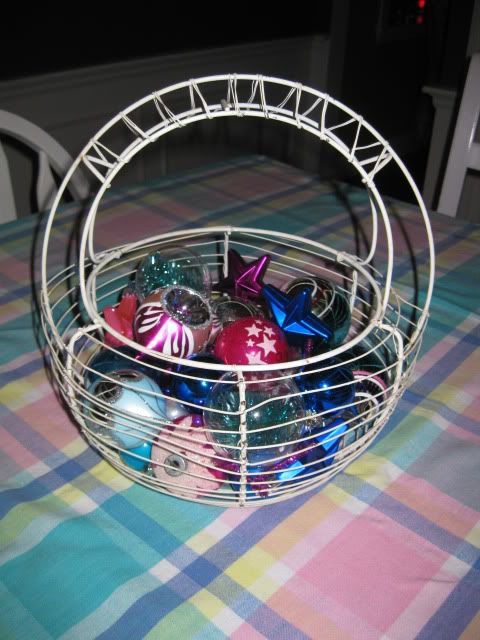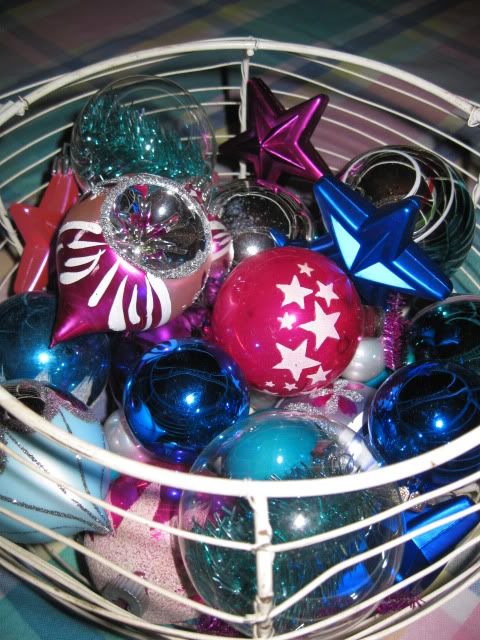 This egg basket makes a simple but shimmering centerpiece when filled with glass ornaments for a pastel tabletop for two! I'm pleased to be sharing this miniscape for
Tabletop Tuesday
at
A Stroll Through Life
.
Christmas is nearly here, and the tabletop will be celebrating this week with many more 'scapes to come. Please stop back by for Tablescape Thursday and special posts for Christmas Eve and Christmas Day!