Are you tired of Christmas tables yet? I had not planned to use this cloth this season, but the arrival of some Homer Laughlin Diner bowls from Santa led to a change in plans. This last red and green table is a bit of a leftover, but I think you will enjoy it just the same.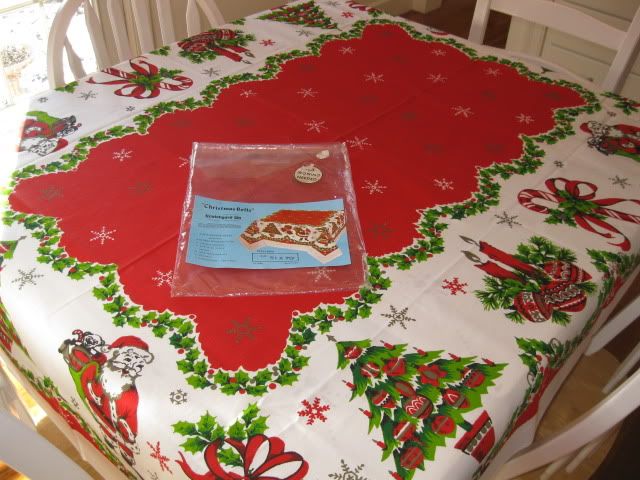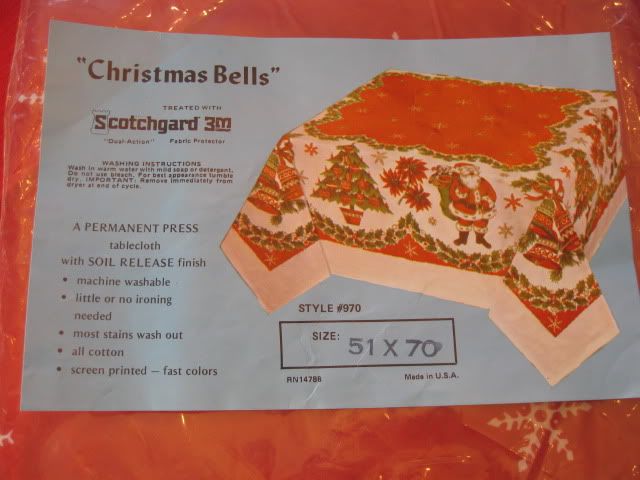 I've seen this tablecloth many times in ebay, but I was never tempted to own one until I found one mint in the package for just a few dollars at a local shop. The scent of Scotchguard was a little overwhemling after thirty plus years in the package, but a quick wash took care of that issue.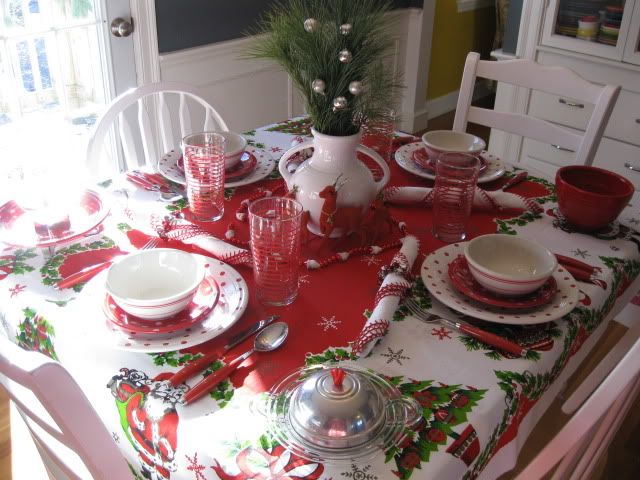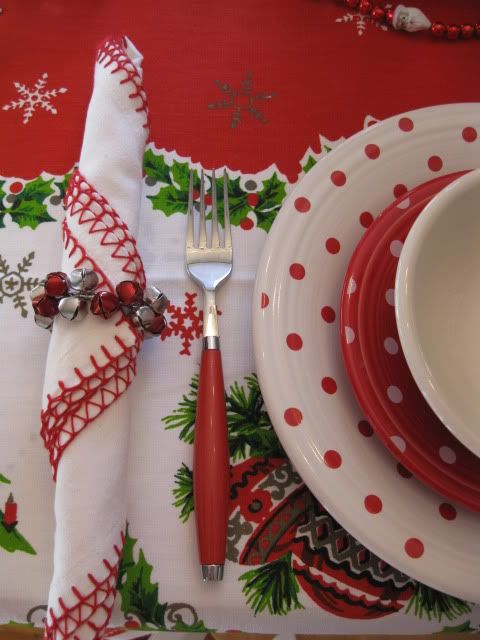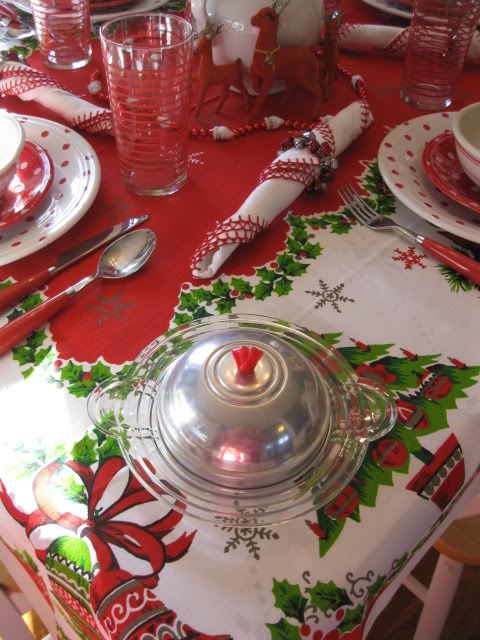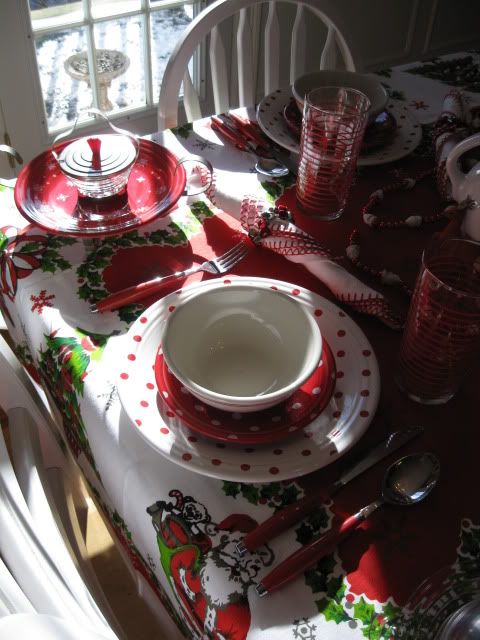 Sometimes cloths with really strong graphics can be a challenge, but the HLCCA polka dot plates and the scarlet stripe diner bowl were just the ticket to tame this cloth. Other items on the tabletop include Fiesta scarlet flatware, a white milli vase, a snowflake luncheon plate and a scarlet prep bowl. Pier One napkins and napkin rings, Libby red stripe glasses, vintage flocked reindeer and Santa garland complete the table.
I'm sharing this last Christmas table for
Tabletop Tuesday
at
A Stroll Through Life
. Thanks for stopping by for all of the red and green 'scapes this season!