If you've been following my tabletop, you know that I have a thing for fish-themed tablecloths. I was excited to find the cloth featured on the table tonight, because it brings more Fall colors to the under sea scene.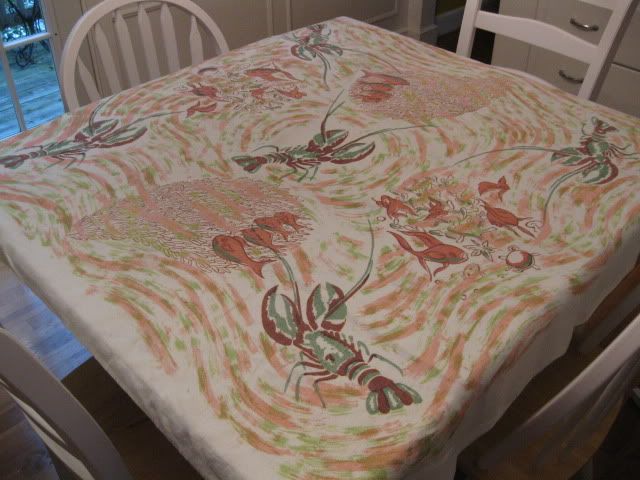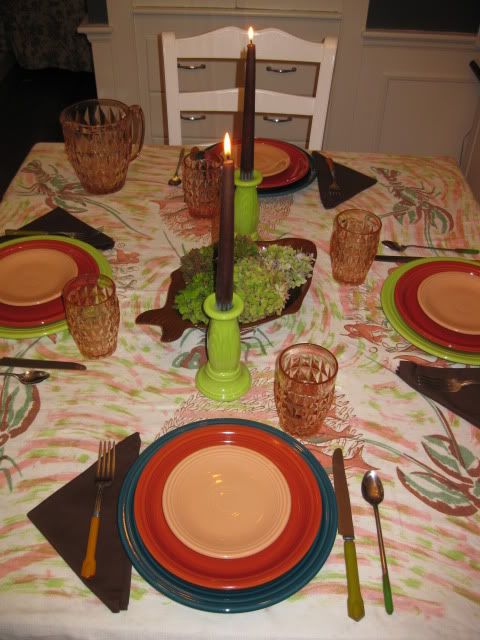 Yes, that's more of Homer Laughlin's newest Fiesta color paprika. This time the beautiful earthy hue is on the buffet plate, a Kohl's exclusive. The table also features post-86 chartreuse, juniper and apricot Fiesta dinnerware. These colors span the timeline of contemporary Fiesta colors: apricot was part of the 1986 rollout; juniper and chartreuse debuted a little more than 10 years later and left the palate rather quickly as part of the late 1990's approach of using limited edition colors on the dishes.
A Hall fish bowl serves as the centerpiece for this tablescape. I'm enjoying building my sub collection of Hall figural pieces. This fish joins lobster plates and two types of shell dishes. The flowers in the bowl are from my garden. I love the chartreuse and rose hues that emerge from the blue hydrangeas as they fade past peak bloom.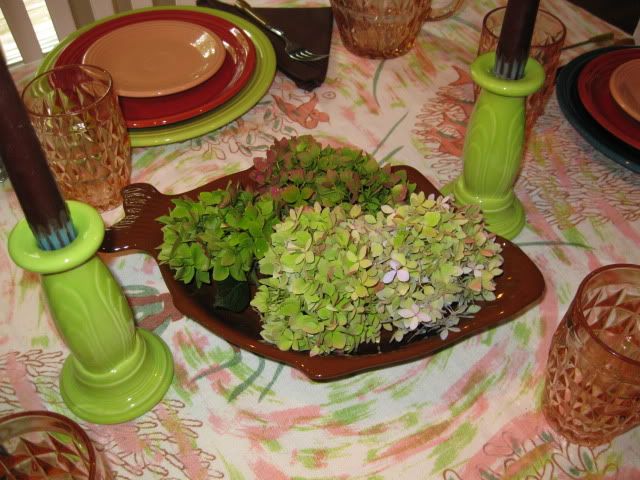 If I lift up the placesettings, you can see more of the fanciful creatures in this ocean.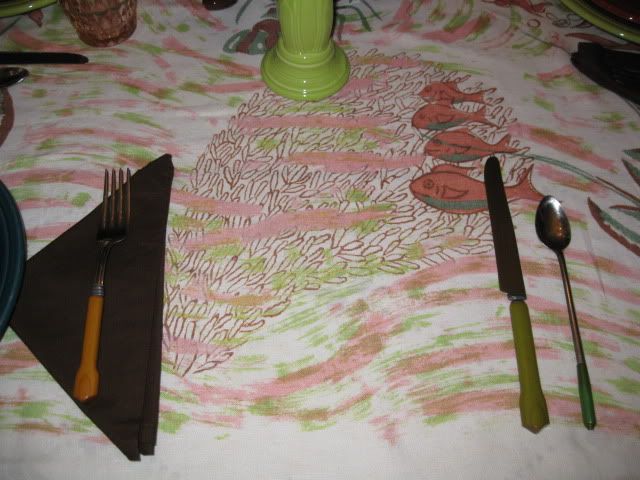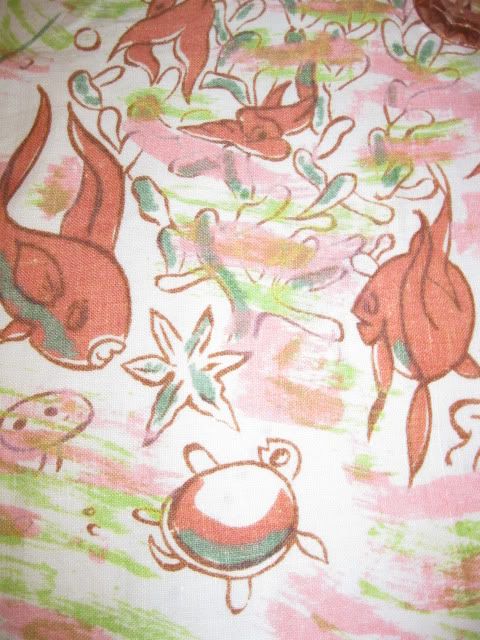 Yes, those are Bakelite flatware pieces resting on chocolate napkins.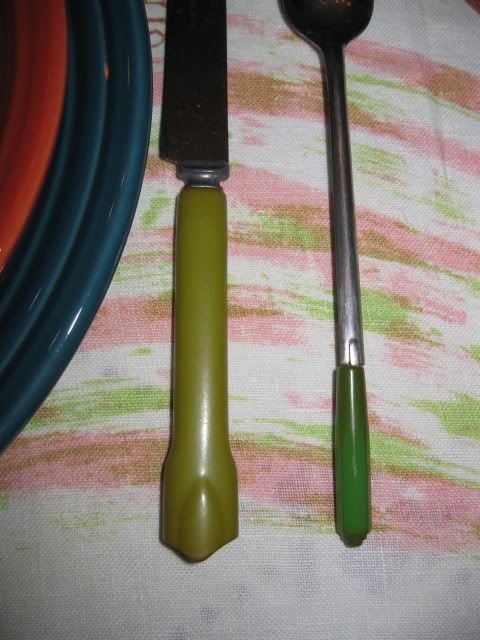 And a Jeannette Glass
Windsor Diamond
Depression Glass pitcher and tumbler set. Fizz kept eyeing the pitcher as he groomed!
If you enjoyed these Fall Fish, you might also like to see
Fish Three Ways
.
I'm sharing this table for
Seasonal Sunday
at
The Tablescaper
. If you're in an autumnal state of mind, you'll enjoy these reflections on the season.
If you're looking for some tabletop chat, do check out the new message board at
The Little Round Table
! The conversation here is all about tablescaping: dishes, storage, linens and their care...come on over!