Happier than a Pig in Mud
is hosting a
Barnyard Bash
. For this grand occassion, I'm sharing two scenes from my tabletop, one from my pre-blog tablescape collection of images, and one that's been featured here before.
Let's start with some roosters in warm tones with sunflowers from September 2009.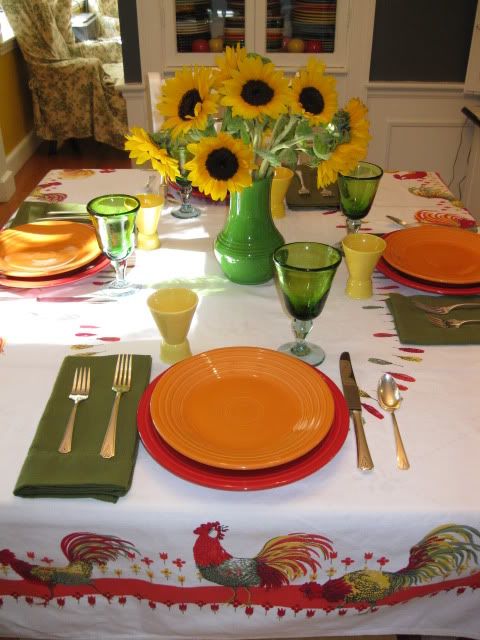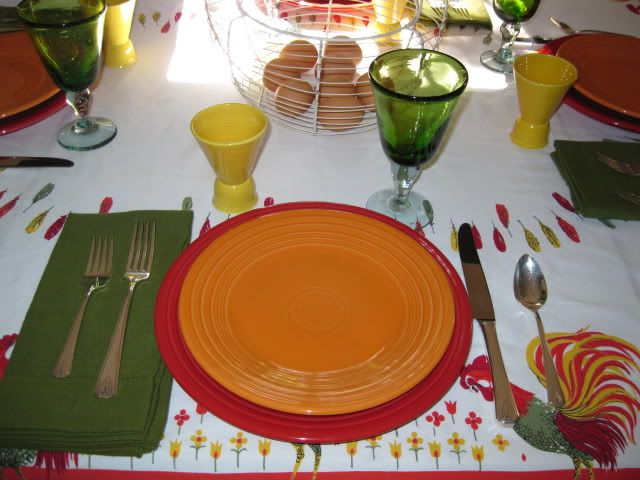 This fine-feathered vintage tablecloth with roosters hosts Post-86 Fiesta dinnerware in shamrock, tangerine and scarlet, vintage Harlequin egg cups, Mexican glass wine stems and Oneida
Deauville
flatware. Shall we dive right into the puns and agree that this one tabletop to crow about? Ha!
I also really like this vintage Carrie Wilson tablecloth that features a pastel blue and red barn yard with the most interesting assortment of farm animals.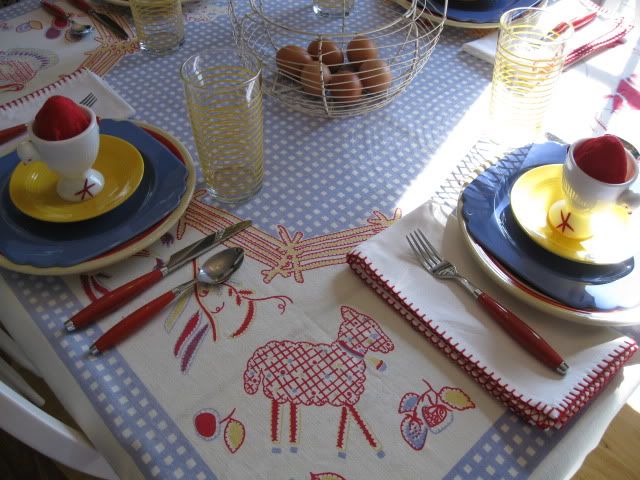 Here's the little lamb....and then the turkey.
Of course there's a pig!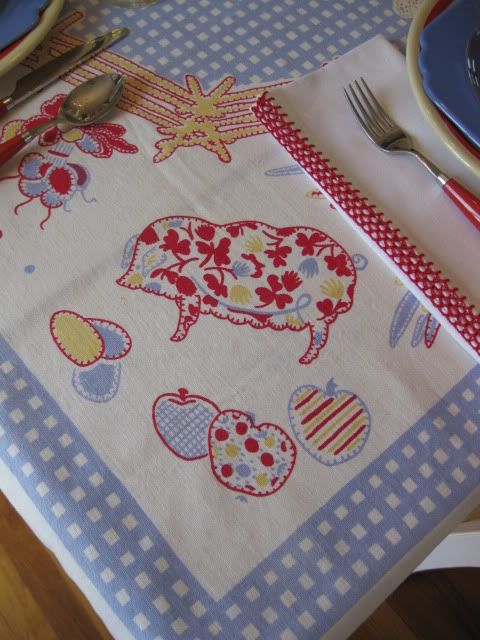 And doesn't every barnyard have a lobster?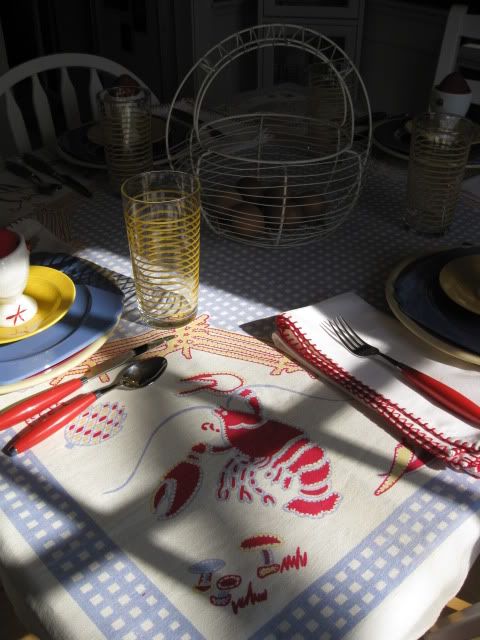 This must be a barnyard in Maine...
Vintage milk glass egg cups continue the farm theme.
The dishes include Retro Red Stripe post-86 Fiesta dinnerware and vintage Harlequin and Riviera pieces. Additional items on the table include Fiesta scarlet flatware, contemporary napkins, Libbey glassware and the same vintage egg basket that appeared on the rooster table.
I hope you enjoyed these barnyards on the tabletop!