Although the calendar reads September, I'm still hanging on to summer. I like this bold floral cloth because it features poppies in full bloom with daisies and wheat. The wheat adds just the smallest reference to harvest time.
I used end-of-the-season hydrangeas and some ornamental grasses from my garden to echo the early harvest theme. The tone-on-tone of the flowers and the shamrock Fiesta vase work well with the gray in the center of the cloth. It was hard to capture all of the grasses in the photo frame!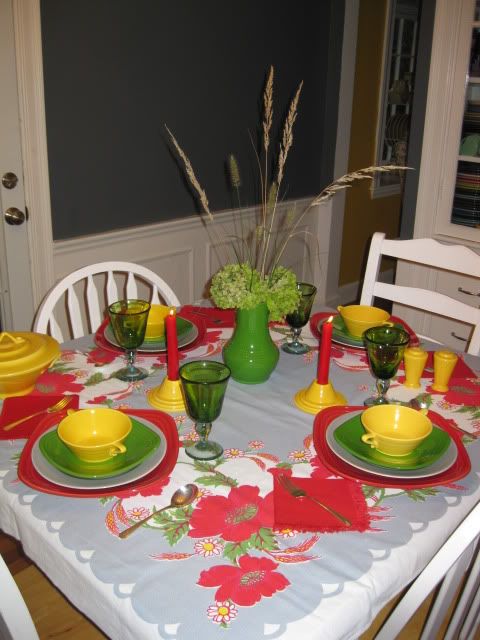 And even more difficult to leave the candles lit for very long!
The risks we take for our tablescapes...
The placesettings are a combination of vintage and very new: Fiesta square plates make great underliners for Harlequin luncheon plates and cream soup bowls.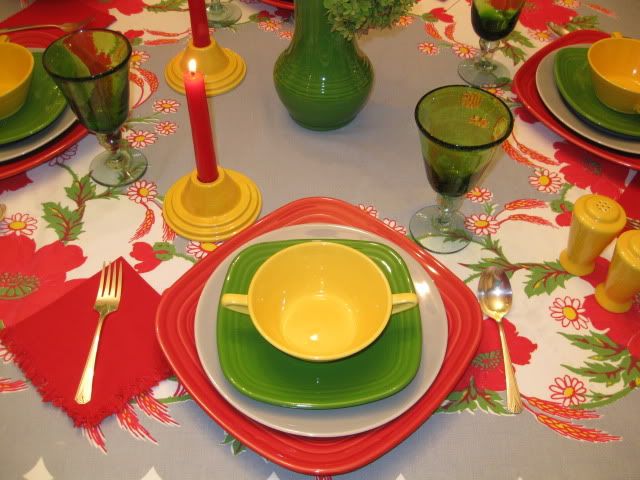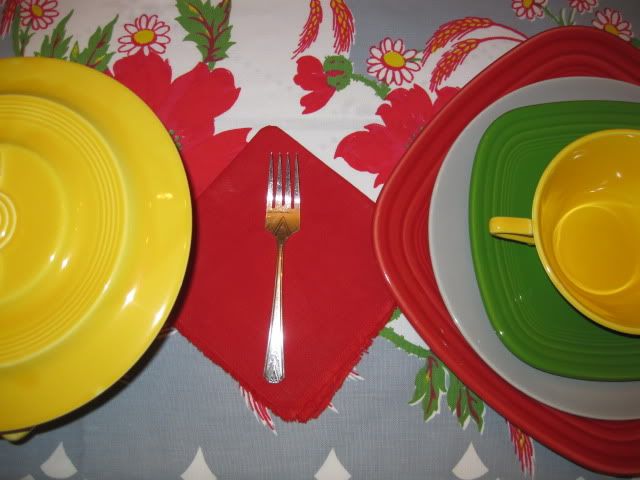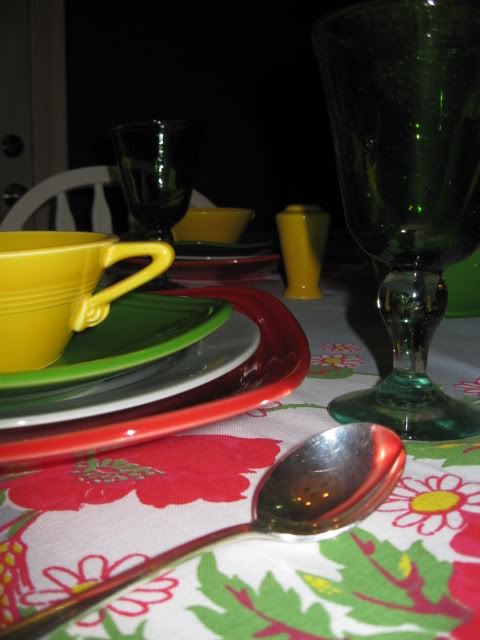 Oneida
Deauville
luncheon forks and cream soup spoons, vintage cocktail napkins, Mexican glassware, and a Harlequin casserole and S&P shakers complete the table.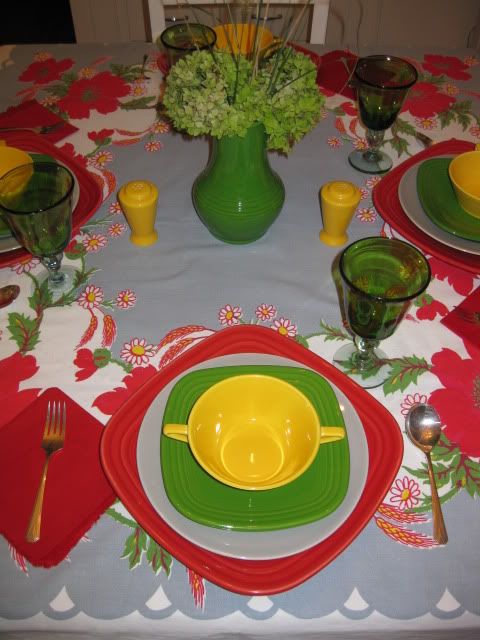 I hope this Friday Floral gets your weekend off to a great start. I'll be spending part of mine at Brimfield questing for more goodies for the tabletop. Yes, I'll be sure to give you a full report!