For many years I've admired the designs of
Marimekko
, the Finnish design house that started in 1951. My tabletop usually has more of a Deco or Streamline feel to it, but I could not resist this
Koreana
tablecloth when I found it on the clearance table at our local Marimekko shop.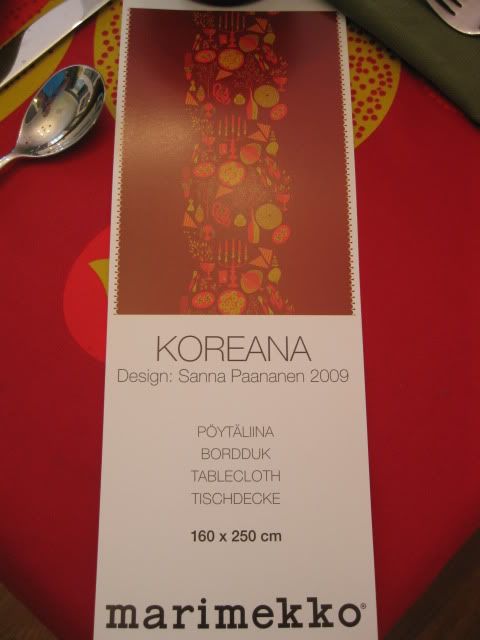 Some of my Fiesta friends are going to cringe when they see the color combinations here, but I really like how this textile has inspired new dish combos on my tabletop.
Crate and Barrel glass vases continue the mid-century vibe, while the Fiesta cinna-jar (cinnabar jam jar) brings 2010 to the table.
I love the way that the early Autumn light hits the little chartreuse fish. These are from the Newport Mansion Shop. I've enjoyed tablescaping with them, and now they are on their way to Florida to redeem some Melmac. I think they will come to rest in Seattle eventually, at which time they may make a return appearance on
Tabletop Time
.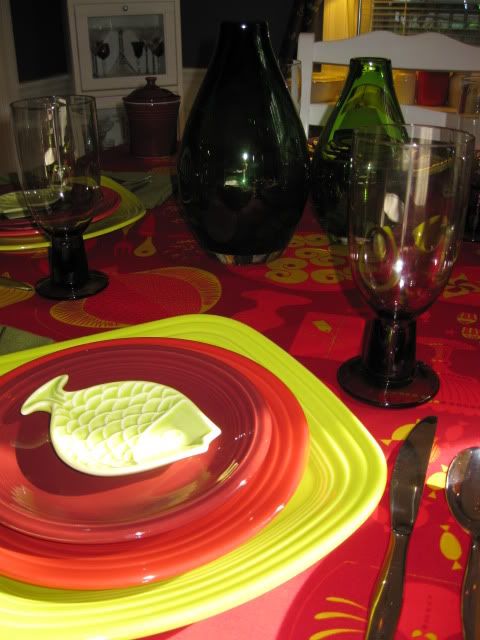 These placesetings include post-86 Fiesta dinneware in lemongrass, scarlet and cinnabar, Oneida no-name flatware, gray wine glasses from Homegoods and Pier One napkins.
Don't you just love the design along the edge of the cloth?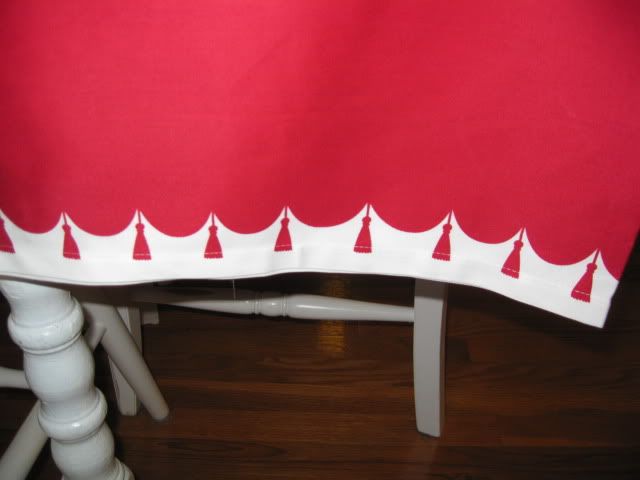 It's actually so large that I folded it in half. The combination of images is so amusing.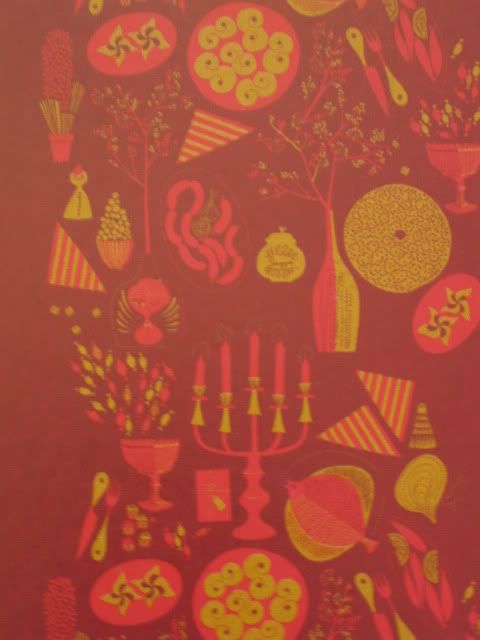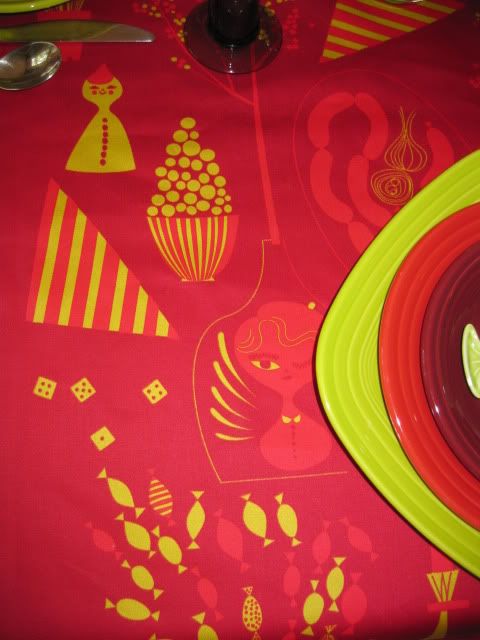 I'm going to share this jewel-toned tablescape for my first ever
Tabletop Tuesday
at
A Stroll Through Life
. Welcome to Tabletop Time!