We were fortunate to have family visit for Labor Day. Here's the Boston-themed table I prepared to greet their arrival.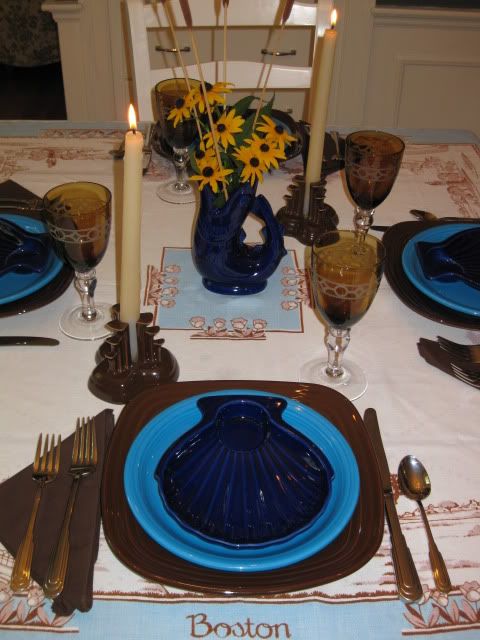 This vintage tablecloth sold by
R. H. Stearns
department store features the Public Garden, home to the famed Swan Boats. Shouldn't every table inspire your guests for sightseeing?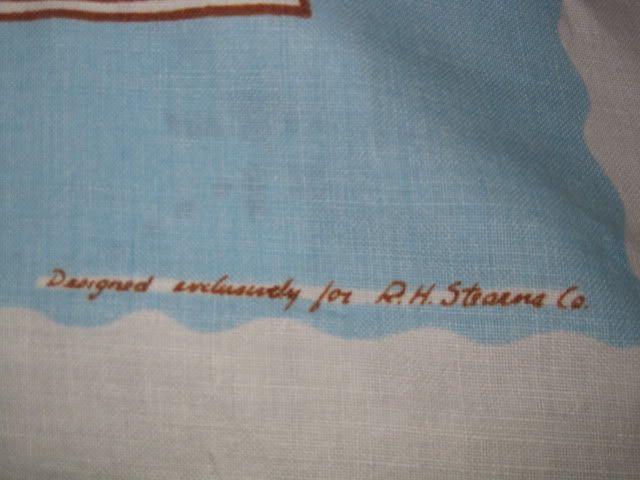 The
gurgling cod
pitcher from Shreve, Crump & Low is also a Boston favorite. The pitcher makes an endearing gurgling noise as you pour water from it. Generations of hostesses and brides have received these vessels as gifts in tribute to the fish that played such large role in the colonial economy here.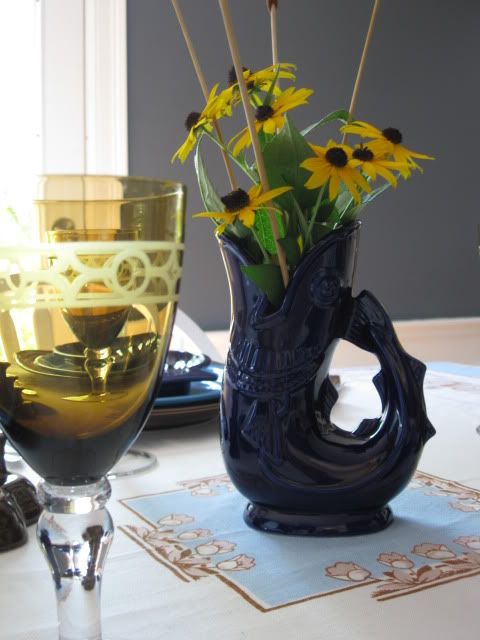 I received this one as an anniversary gift from my husband. I think the fish looks great with these Hall shell plates.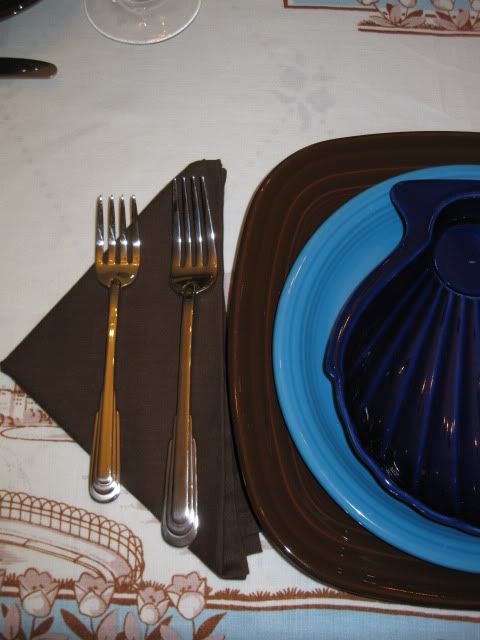 The shell plates, in turn, were perfect for the Maine shrimp salad we enjoyed. Other items on the table include Fiesta dinnerware square plates in chocolate and buffet plates in peacock, chocolate pyramid candle holders, Oneida
Cityscape
flatware, stemware from an unknown maker and black-eyed Susans from the garden. The golden flowers, cattails and chocolate colors add just a hit of Fall to the lovely blues!
Thanks for stopping by for this tabletop tour of Boston!
I hope your visit was a memorable part of this week's
Tablescape Thursday
at
Between Naps On The Porch
.