I grew up in a family of good cooks. With my great-grandmother, grandmother and mother at work in the kitchen, my job was to set the table. At the time, this felt like an exile. Isn't it funny how these childhood roles can stick? My grandmother and I had a great time making some tablescapes together at her home last week.
Here's a vintage cloth from France with a Bo Peep pitcher that my grandmother purchased during her brief working days before marriage.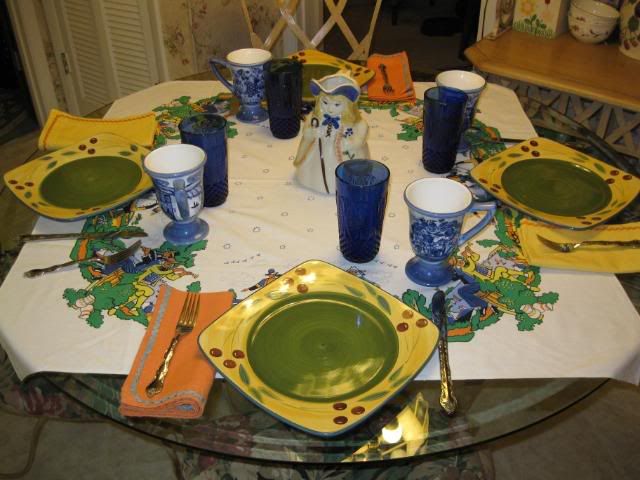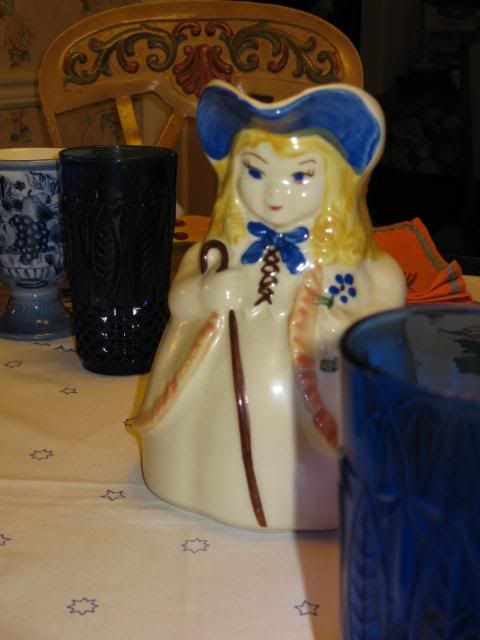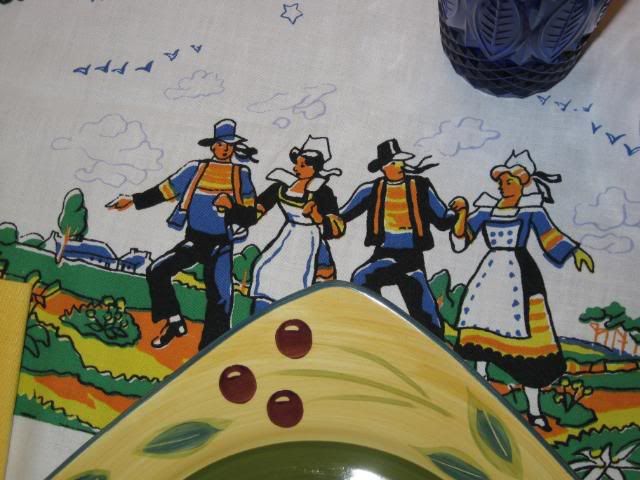 An ode to Nana's bridge hobby~
My grandfather pointed out that this table would not be complete without the book that caused quite a ripple in their 63 year marriage. Yes, he thought he was being helpful by bringing this home to help out with those rules "discussions" among the ladies.
Nana doesn't have much Homer Laughlin, but she did pick up some rose Fiesta bowls to go along with this Sango Christmas set.
We found the Jeannette
Windsor Diamond
beverage set while out antiquing. Thanks, Mom!
Our favorite table of all is the Lenox Holiday on a vintage cloth.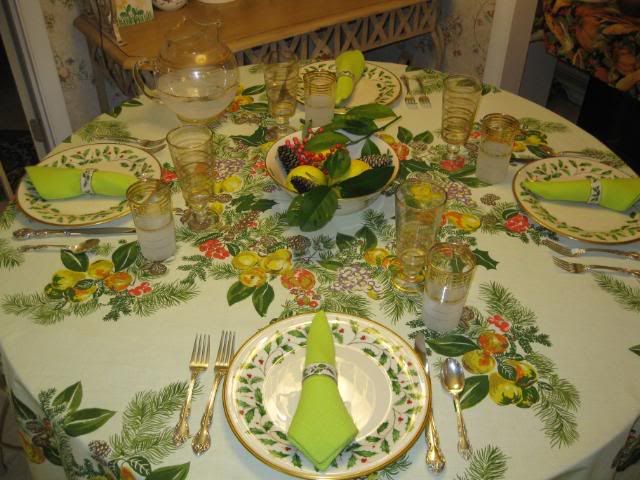 The glassware was a wedding gift to my grandparents on December 8, 1946.
Happy Anniversary, Nana & Papa!
We were especially pleased with the centerpiece, since it contained only natural items from the yard~lemons, berries and pine cones.
I gave the cloth a Fiesta treatment when I got back home.