We're still in holiday mode. While some days call for multiple tables, it's more common for me to select one cloth that stays on the table for a few days and gets multiple dish treatments.
The lush green of this Marimekko print from Crate & Barrel invites experimentation!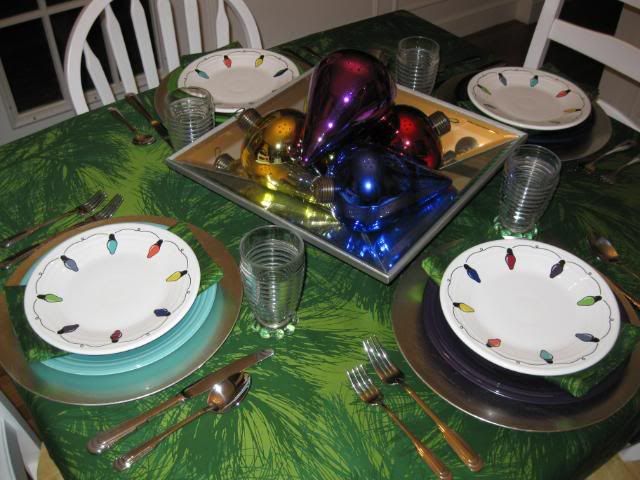 The chargers are silver, but the reflection of the ceiling gives them a yellow cast.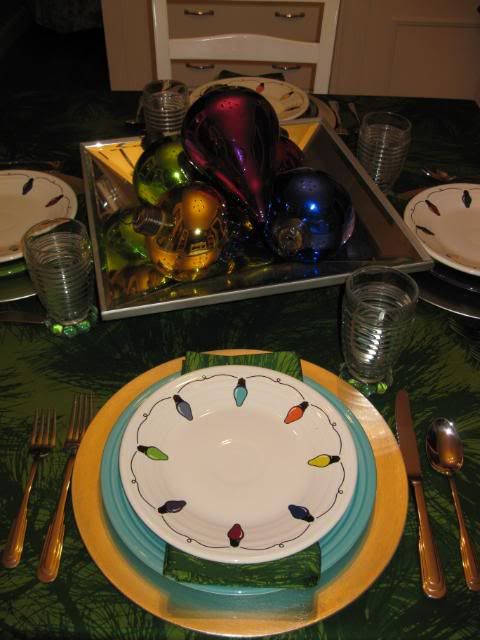 String of Lights Fiesta dinnerware with Oneida Cityscape flatware, Manhattan glass and Crate & Barrel accessories.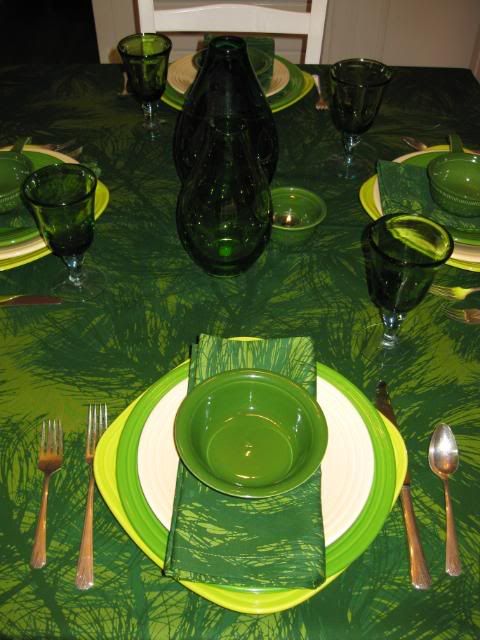 Post86 Fiesta greens with vintage Oven Serve, Mexican glass and Oneida Deauville flatware.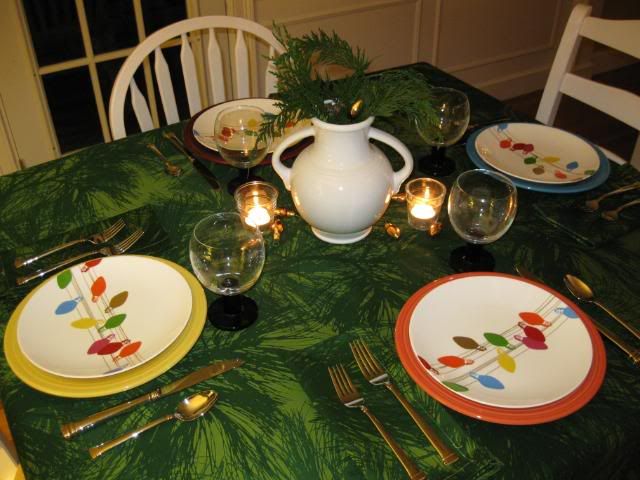 Fiesta meets Kate Spade Fir Street accent plates, Crate & Barrel glasses and Lenox Eternal gold flatware.
Tomorrow this cloth will go back into the storage bin until next year as we get ready for New Year's Eve!