Christmas came a bit early for me in the form of a ticket to the
Land of Magical Tablescapes
, also known as New Orleans. I had such a wonderful time that I happily tablescaped myself to exhaustion. It felt so decadent to be in a home where one could say, "Oh, not that relish tray...the other one." Or, "Let's use both Kraft snack sets." Or how about, "These placemats are just crying out for the covered onion soups!"
December is usually a month for "no peeking," but I have to share these glimpses of things to come.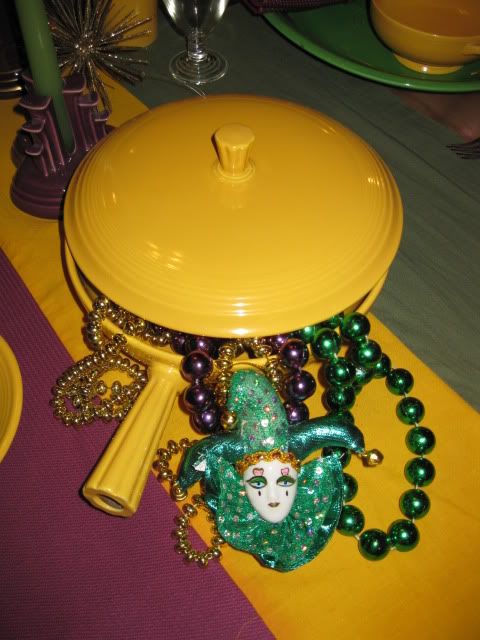 David, I can't thank you enough for the fantastic creative companionship!