Here's another Brimfield find.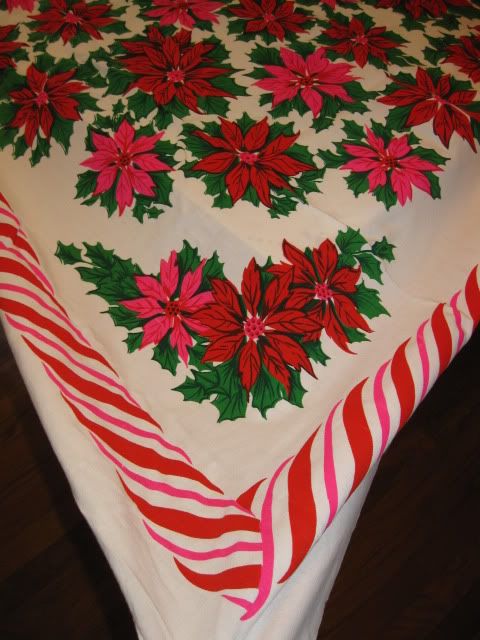 The candy stripe border will be fun for some tie-ins with peppermint Fiesta. I wonder how the fuchsia will look with flamingo?
You can see this cloth
MWT
on the Vintage Table. The manufacturer name is "Candy Cane," but the company is not really identified.
P.S. You can see how I used this cloth in December 2012 if you go
here
.