Remember my great affection for the sea-themed dishes by the Hall China Company that we collectors call Hall of the Sea, or HOTS? A nice catch in tangerine arrived this week.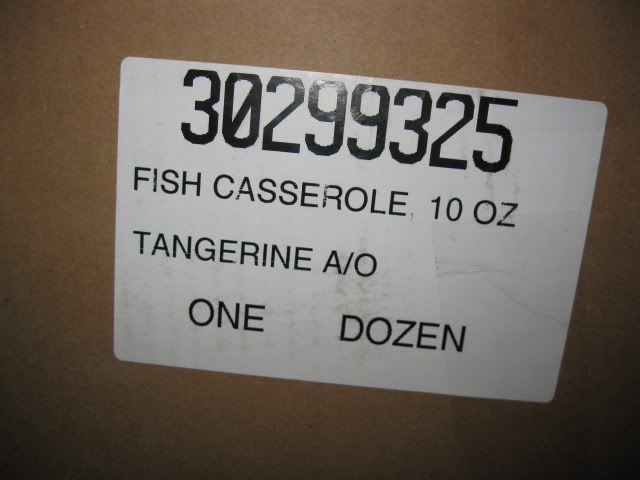 This box was the first shipment of dishes to arrive since Fuzz joined our family. Uncle Fizz used the occasion to conduct a lesson of Uncle Fizz's Kitten School entitled "Every Cat's Responsibility To Inspect All Packages."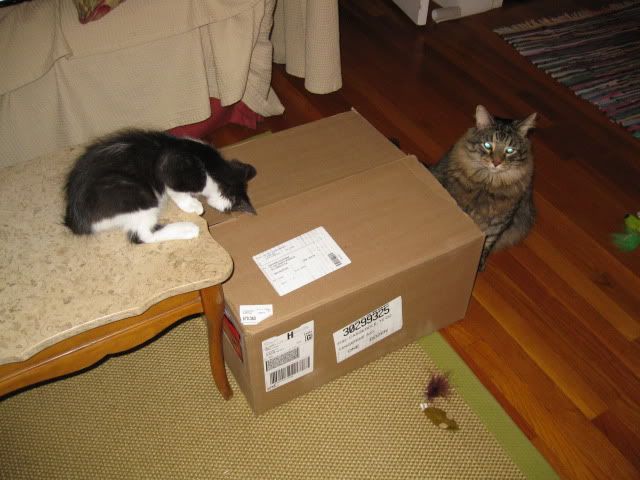 I found it curious that these little beauties were shipped with only cardboard dividers for protection. The system worked just fine, as none were damaged.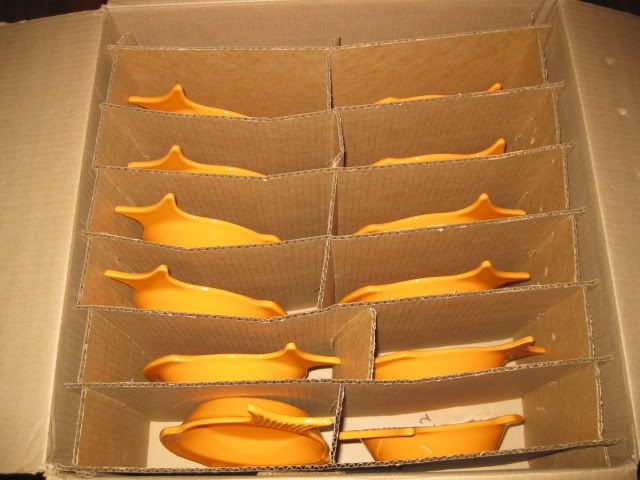 Fuzz approved of the casserole as a kitten food container.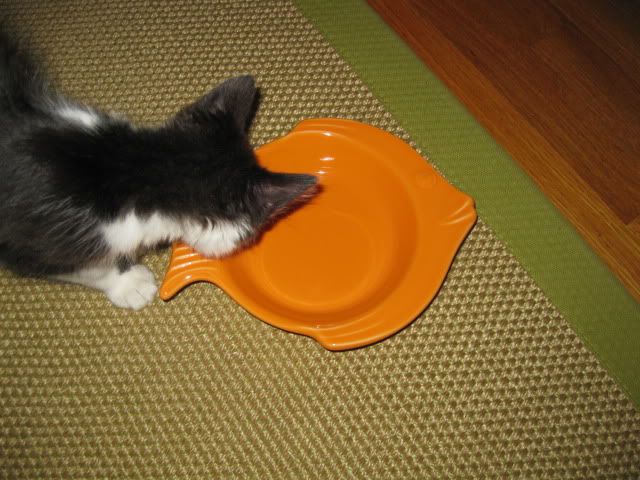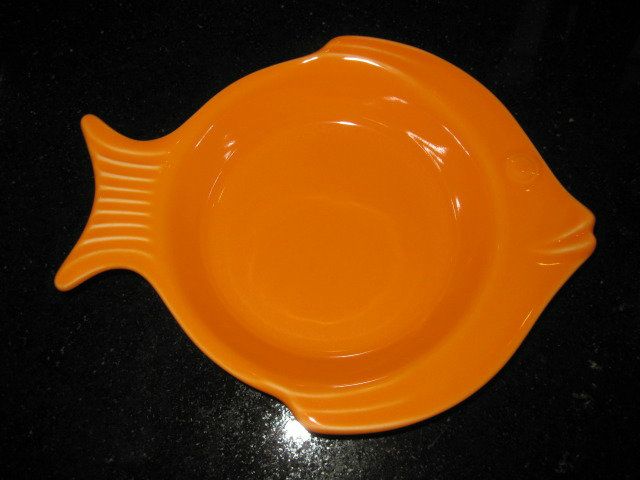 I approve of the casserole as a great fit on a Fiesta dinner plate.
Fizz claimed the box for Fuzz's next lesson: how to build a kitty condo.
Now a dozen fish casserole dishes is a lot for one tabletop. Half of the dishes are on their way to the home of my partner in crime for this haul, and I hope we'll be able to share a joint tablescape soon!