Fizz has done a great job adjusting to life without his brother Sparkle, but in the last few weeks he started telling us that he was ready for a new friend. When your kitty looks like this~
It's time to bring home something like this~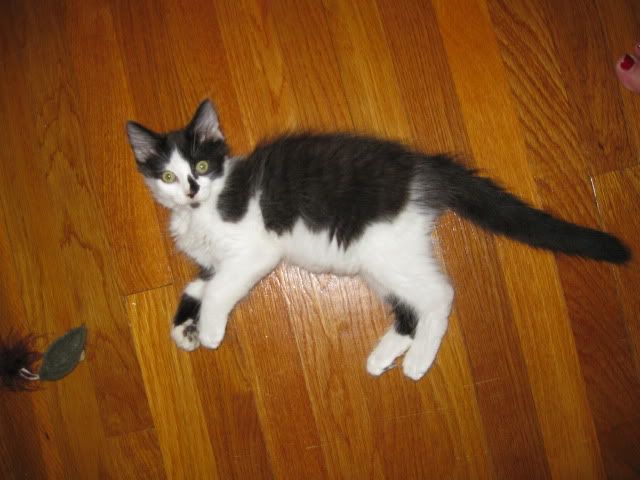 Pierrot le Fuzz came to us from a rescue group in Central Massachusetts. He weighs about 2 lbs and is 3 months old. At first, Fizz ran in sheer terror when he saw a little white paw poking out from under the gap at the bottom of the door to the room we use as a kitten nursery.
We had planned to keep the cats separated for a couple of weeks, but we had to show Fizz what had taken up residence in the room to calm his fears. After a few hisses, we progressed to encounters like these~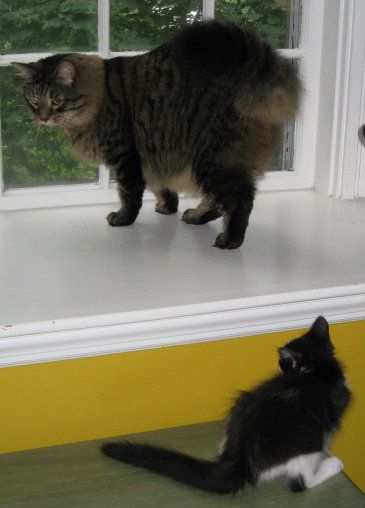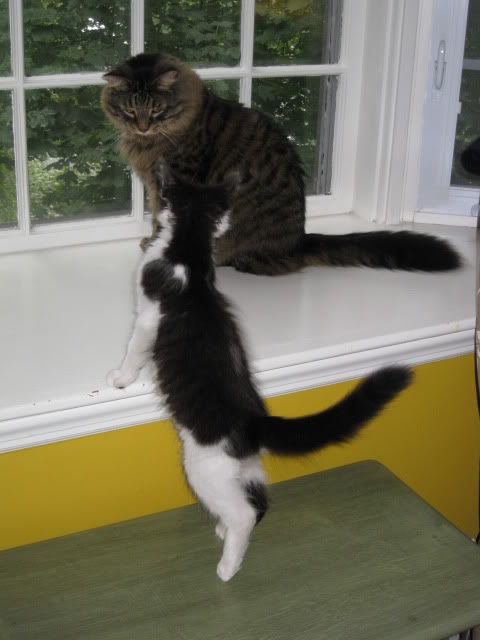 Fuzz is a wonderful little kitten, and he thinks Fizz is just about the most amazing creature he's ever encountered. He runs to Fizz in delight whenever he sees him.
Fuzz is in that stage where everything needs to be stalked and bitten, so Fizz has been busy teaching him a few rules of engagement.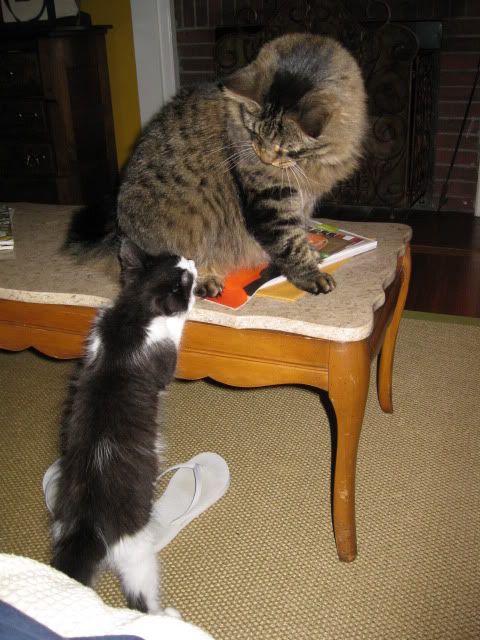 By last Saturday, Fizz and his little nephew had progressed to watching birds together.
This weekend, time in Uncle Fizz's kitten school had really paid off: we achieved team napping.
We can't resist this sweet little face, and we're so glad that Fuzz has worked his charms on Fizz as well.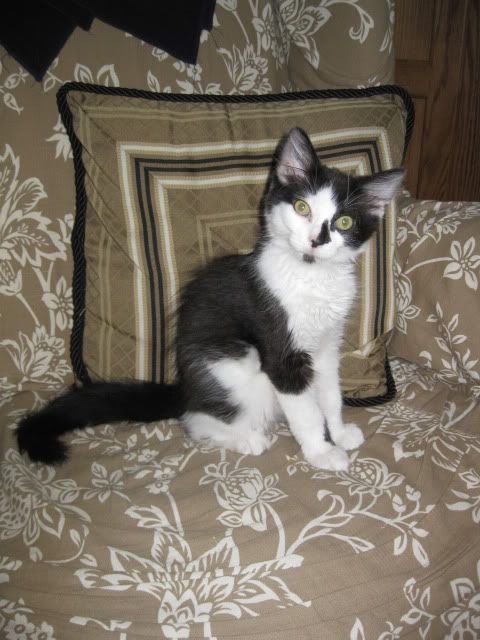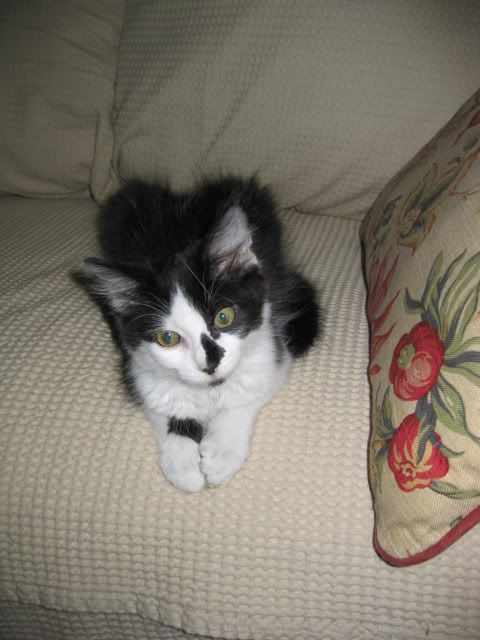 Stay tuned for more of the adventures of Fizz and Fuzz!