I'm not ready for fall colors yet. How about some scarlet and white polka dots and sail boats?
Fuzz got into the act, assisting with his first tablescape.
Look how much he's grown!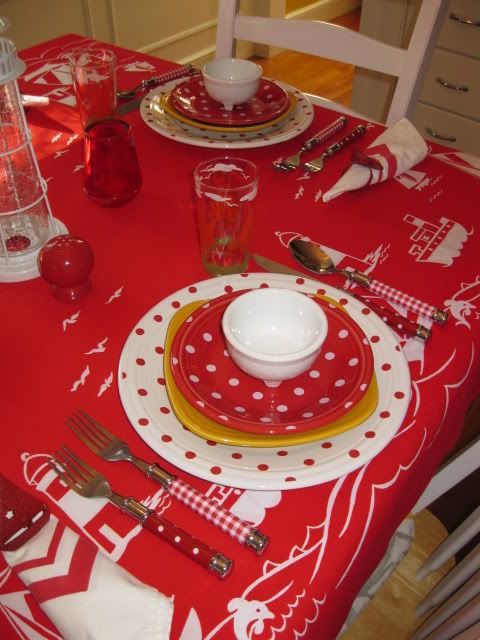 These napkin rings came from Newport, RI.
How about a close up of the design on the cloth, which was an ebay find.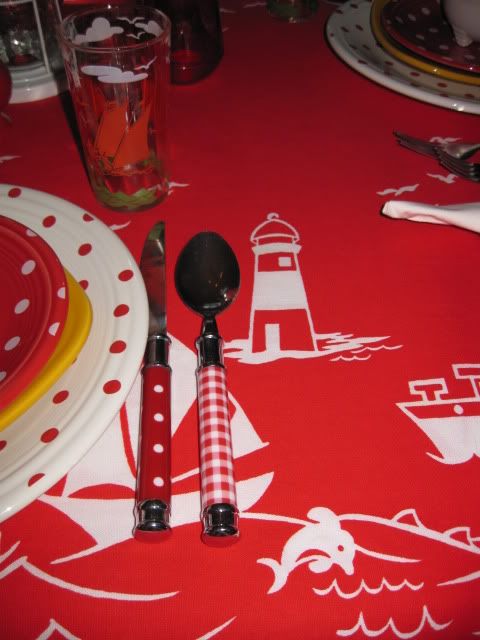 The glasses came from an antique shop in Rowley, MA.
Happy Autumn!