At first glance, this 'scape appears to be yet another lovely showcase for the HLCCA's Retro Red Stripe Fiesta dinnerware, this time using a red, ivory and black on toile theme to celebrate the newly released rice bowls.
Upon closer inspection, something seems to be a little off. For example, what's in that centerpiece?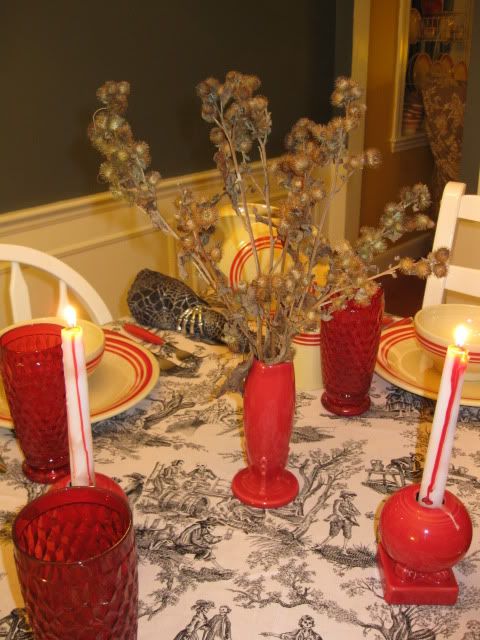 Could it be burrs?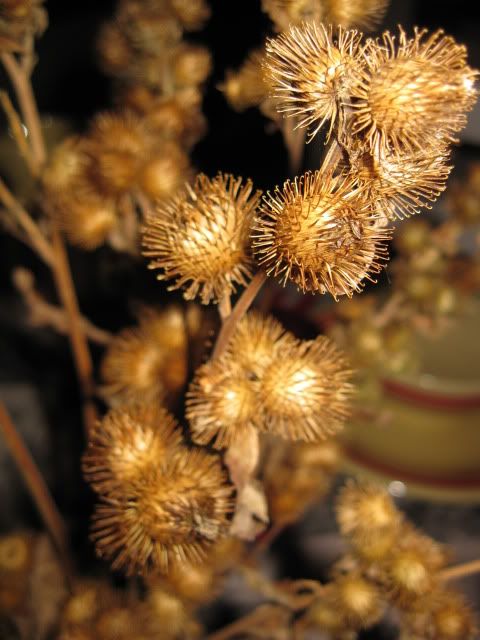 Who would want burrs on their tabletop? Why skeletons out for a little midnight revelry, that's who!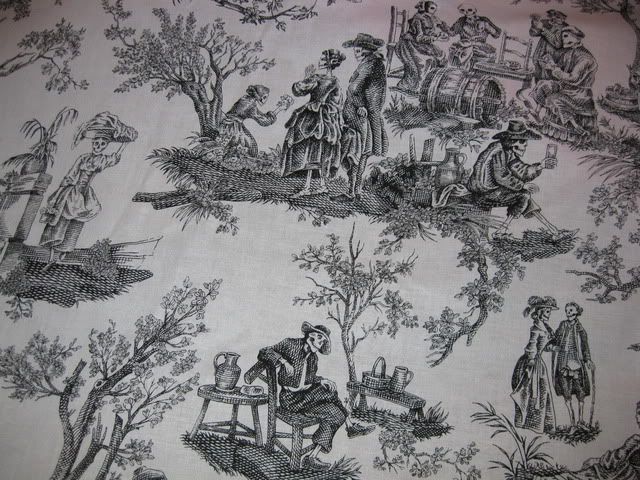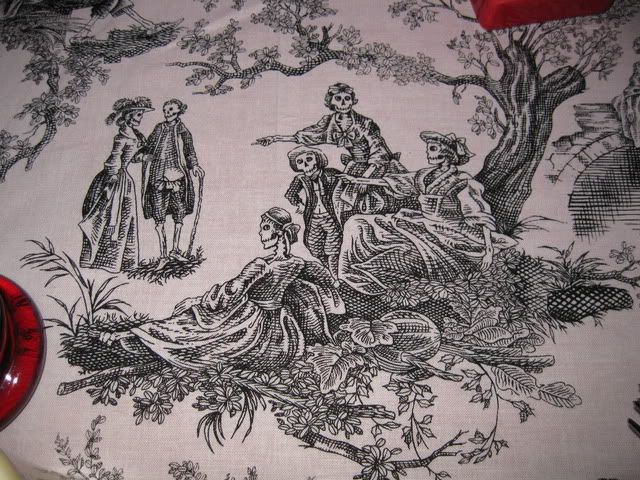 We're peering in on the skeleton's table, where candles bleed....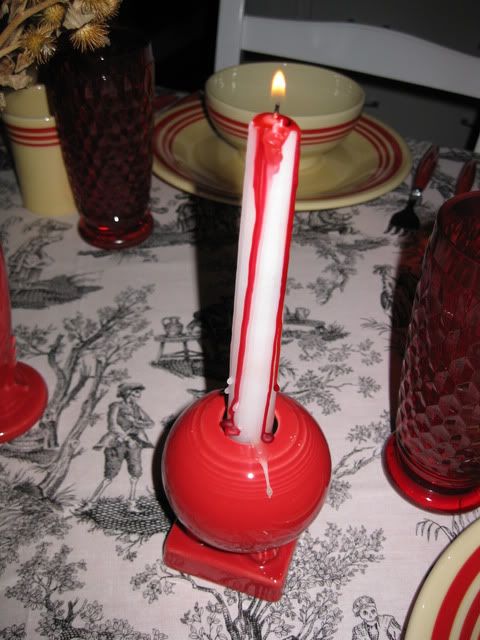 ...and bones hold your napkin!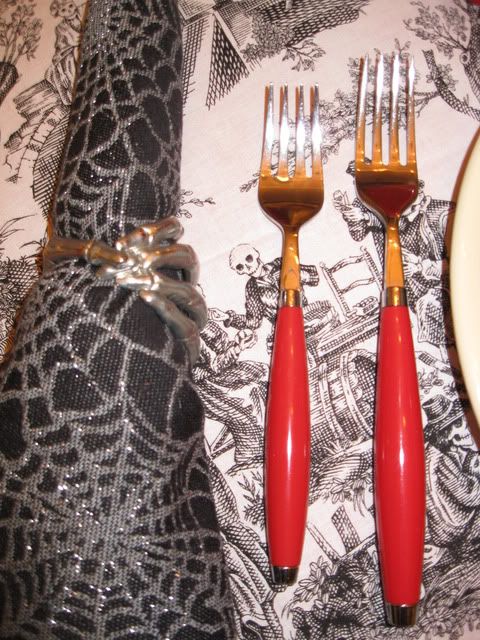 This toile is called Midnight Pastoral. I think that makes a great name for this tablescape!
I'm sharing this Halloween fun for
Tabletop Tuesday at A Stroll Through Life
.