I'm sharing this post from October 12, 2010 for
Sunday Favorites at Happy to Design
.
**************************************************************************
I've been looking forward to putting this vintage California Hand Prints tablecloth on the tabletop ever since I found it last Spring. I think this tablescape captures the colors of the seasons perfectly.
A scene from Southern Vermont yesterday~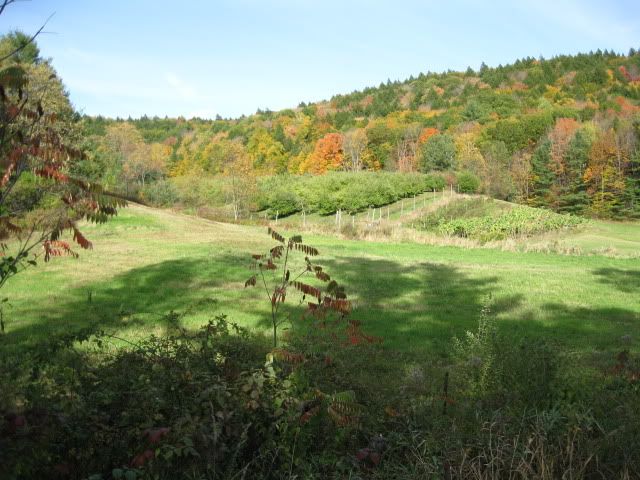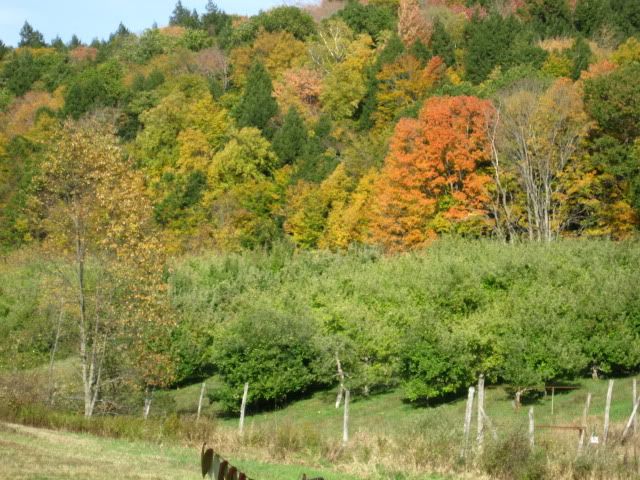 and the tabletop today!
I've been admiring these tall grasses on my walk home from the subway station each day. From time to time I see other walkers harvesting a few stalks, and today was my turn. Two kitties were very excited when I brought these plumes into the house this evening. Can you see an eager face in this shot?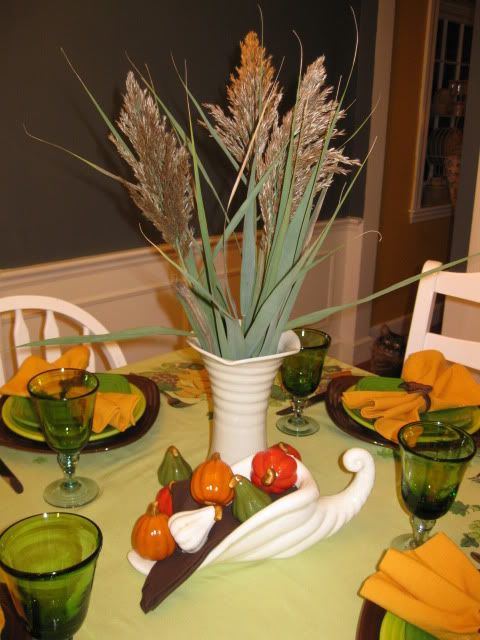 The
Simon Pearce
vase is paired with a vintage cornucopia from Goodwill. I've seen this shape attributed to several manufacturers, but I think this one was made by a crafter at a ceramics workshop given the initials and the date on the bottom. The glaze may have crazed over the years, but that just makes it a better match for the crackle glaze on the vase. The ceramic gourds are from Pier One last year.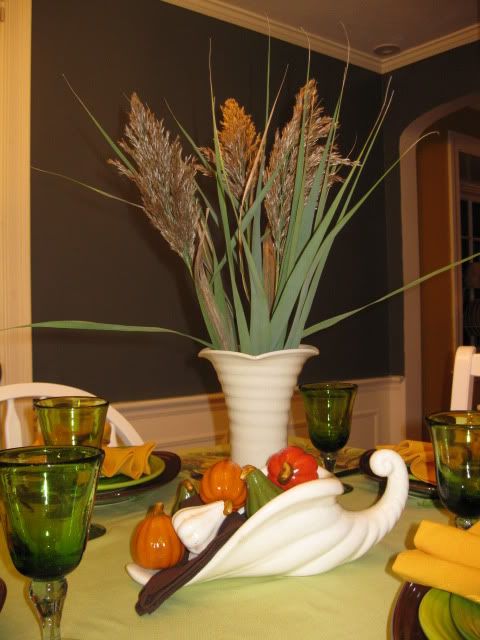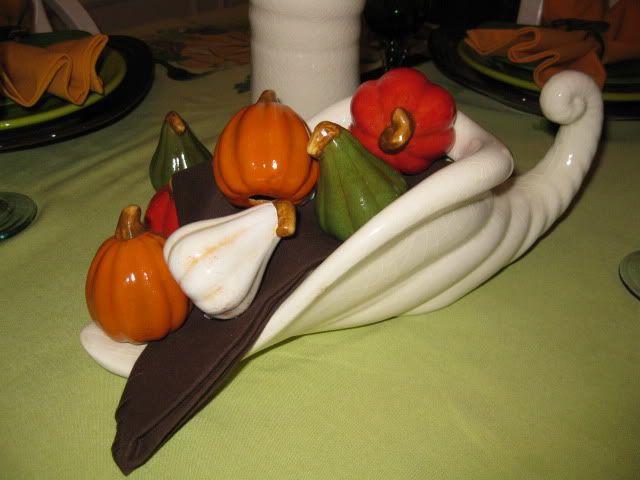 The placesettings feature Fiesta square dinnerware in chocolate and shamrock with lemongrass lunch plates, Mexican wine glasses, Bakelite flatware and contemporary napkins with Pottery Barn leaf napkin rings.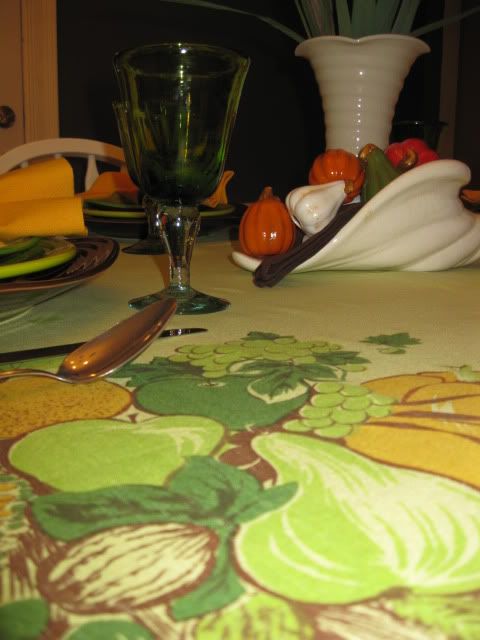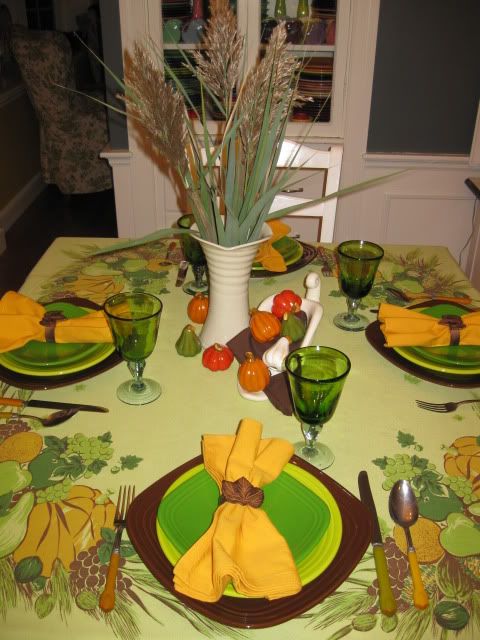 Thanks for visting this tabletop harvest!