Ready for October's outing with the calendar cloth?
This month the cloth is hosting the Scarecrow Bistro!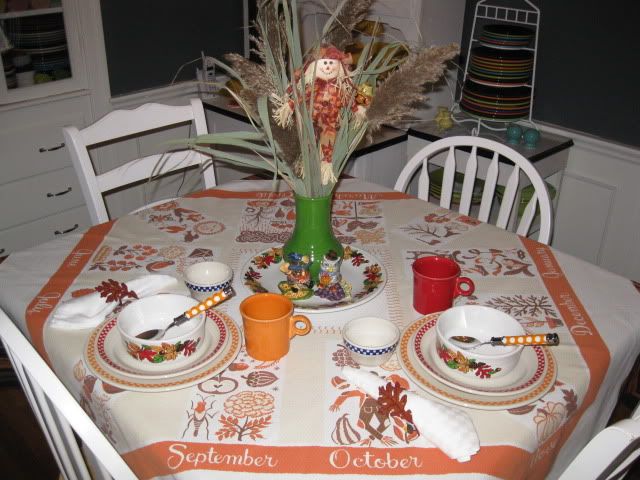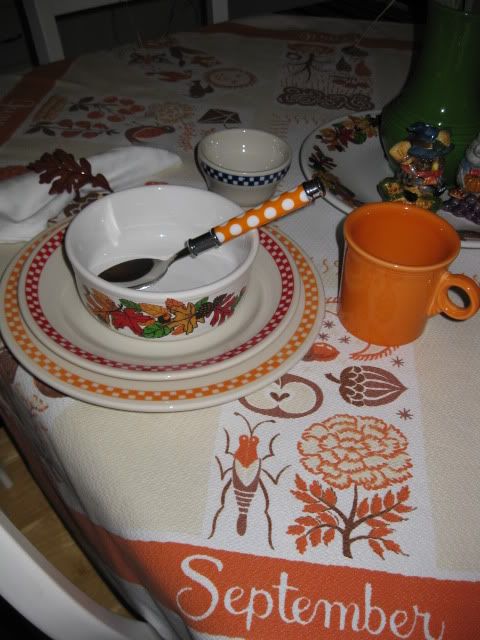 You can spy a little Halloween in the background, but today we're having lunch on Homer Laughlin American Bistro ware at the Scarecrow's Diner.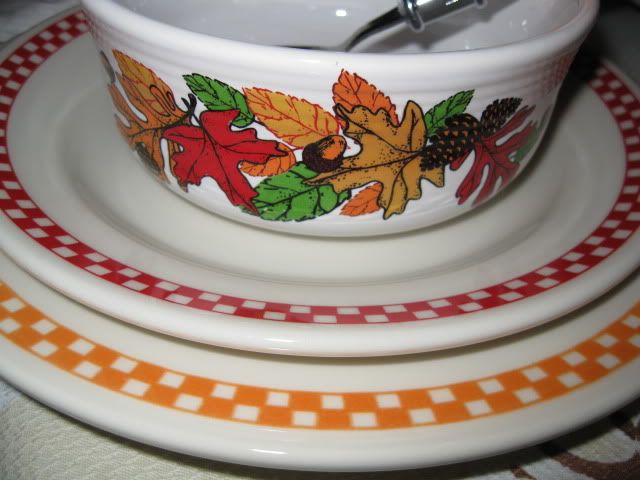 The Fiesta chowder bowls feature the Fall Fantasy decal. The tangerine bistro plates are test pieces. Tangerine was never put into production. A wonderful Dish Fairy found these plates for me at the Homer Laughlin outlet.