Halloween Fiesta has taken over the kitchen shelves.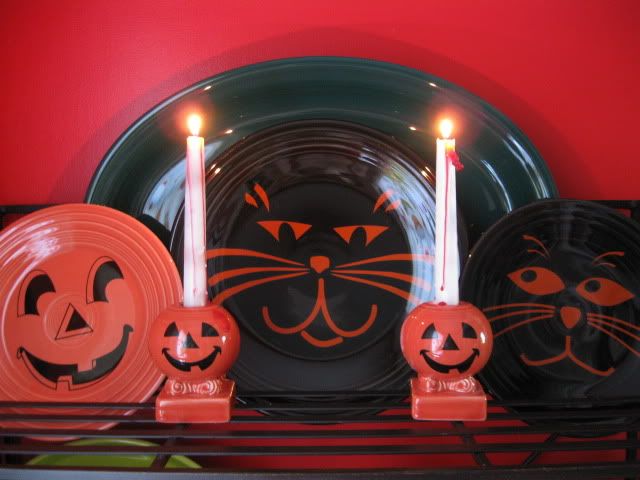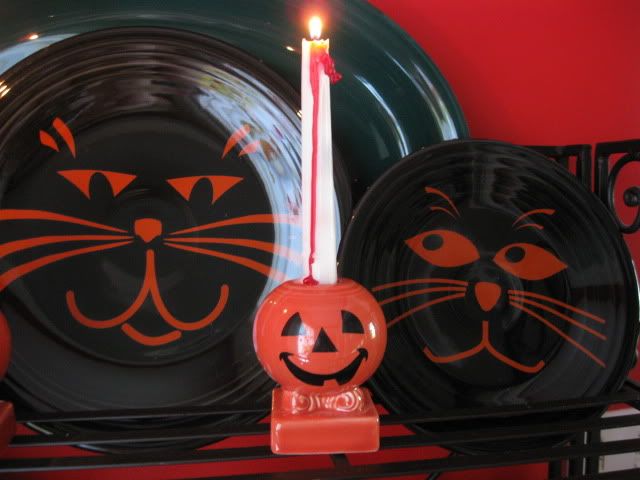 Homer Laughlin does not make as many seasonal Fiesta pieces as they did in the past, so some of these holiday lines are very hard to find now.
The vintage Oven Serve in the living room also got a little Halloween-ing.
I really like pieces inspired by vintage postcards.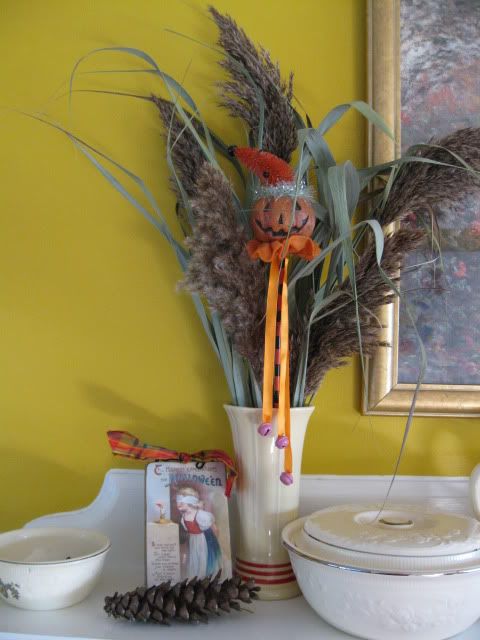 I made this bell holder in 2000 right after I moved to Boston. Country Living magazine featured some cute felt pumpkin faces that year, and I was eager to try my own.
Pumpkins in the window boxes provide a great pop of color against the blue trim of the house.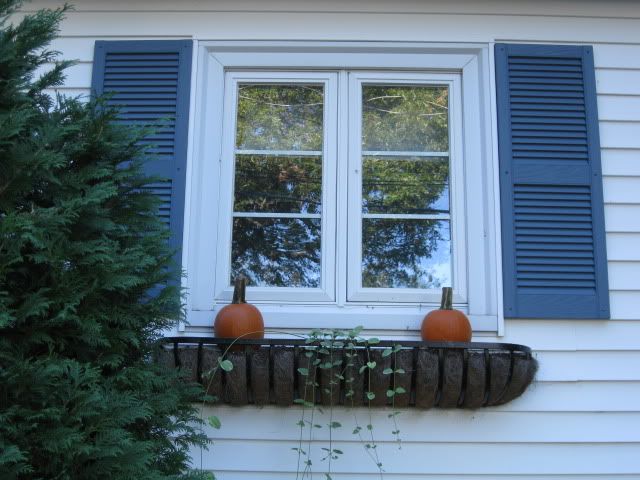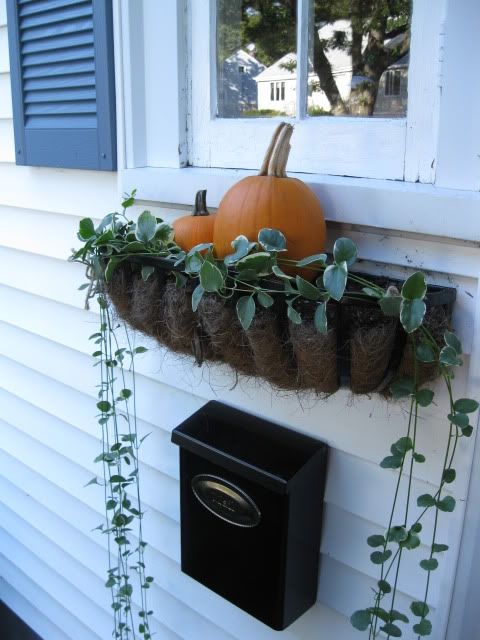 I think we're ready for Halloween!