October is here, and thoughts of Halloween are in the air. The on-line Fiesta community to which I belong is having a costume contest for our dishes. Yes, that's right, we are dressing our dishes for Halloween! Here are my contributions to the party: two Fiesta kitties. Gee, where do you think I got that idea?
The large cat consists of a Fiesta monarch vase and a Black Cat decalled plate with felt ears and a felt tail. The small cat is a Fiesta salad plate with Halloween window clings for the face and a Fiesta juice pitcher body.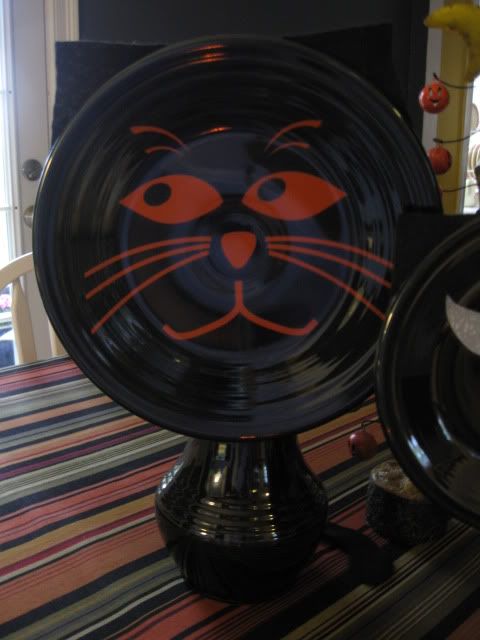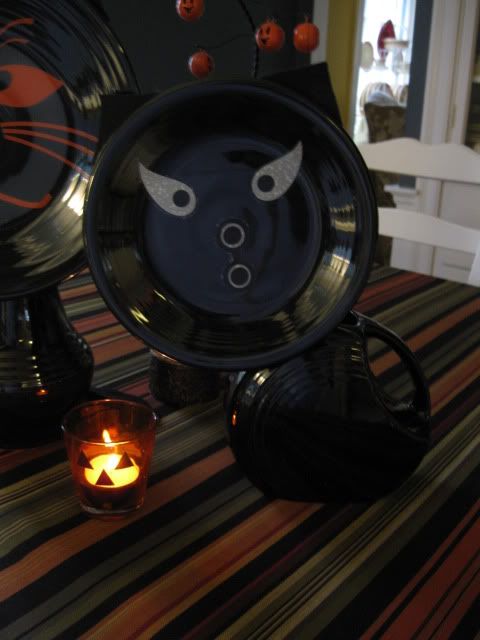 I'm sharing these spooky kitties for
Tabletop Tuesday at A Stroll Through Life
, and I'm looking forward to seeing how your thoughts of Halloween fill your home.