Marigold is the special color celebrating the 75th anniversary of Fiesta dinnerware. Following the HLCCA conference, I did a bit of rearranging in the dining room so that I could hang this shelf for some of the special marigold pieces.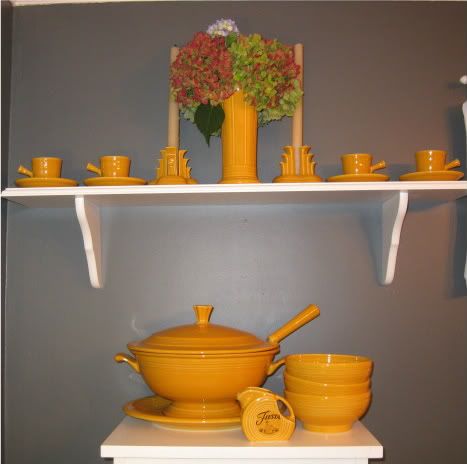 The demitasse cups and saucers were a gift for conference attendees from the Homer Laughlin China Company. The pyramid candleholders are a limited edition of 500, and I received my set as a birthday gift. The 8" vase is limited to 100.
The items sitting on the cabinet include the tureen, the special anniversary piece that will only be offered in marigold, and the rice bowls are a new shape exclusive to Dillard's department stores. The mini disk pitcher was created as a commemorative for a local event and later offered for sale at the HLC outlet. Following the lead of my Fiesta friend Angela, who calls marigold "marigod," I refer to this little grouping as a shrine to this sunshine color.
Last week Macy's had a super sale, so I've added some of their exclusive shapes to the marigold collection.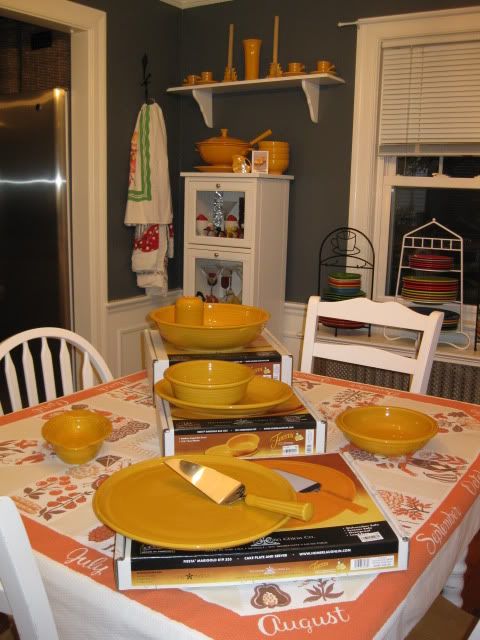 The cake serving set, companion set and pasta bowl with cheese shaker and individual pasta bowl are all shapes created just for Macy's.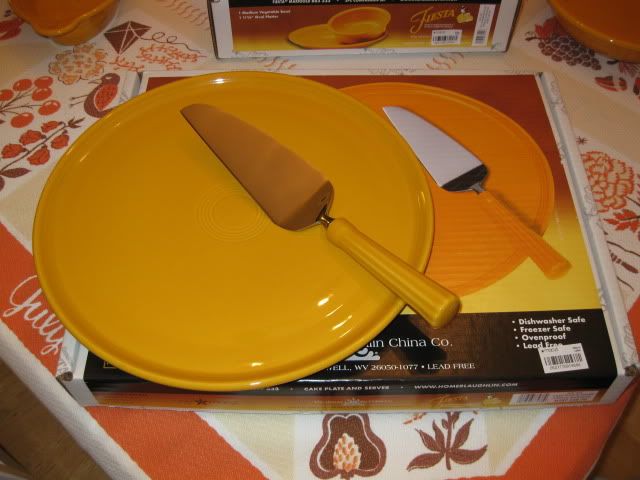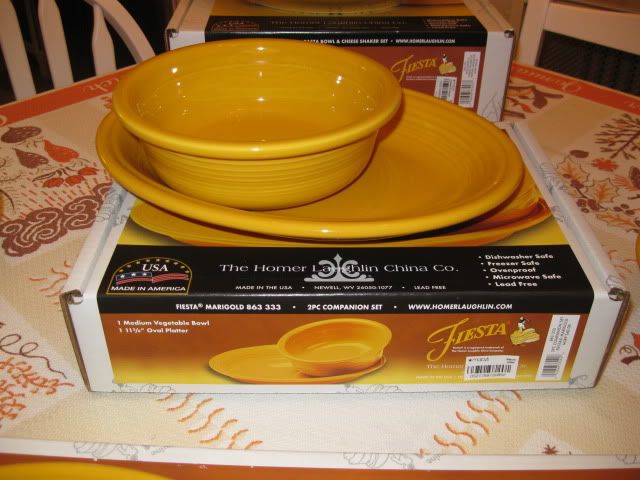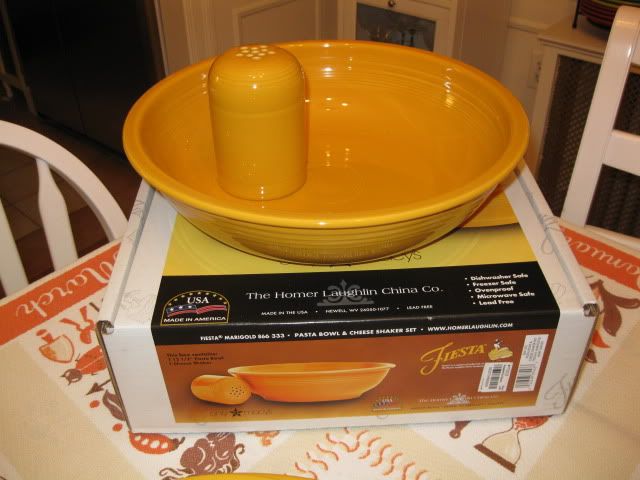 The individual oval baker can be purchased from many retailers.
I think I'm going to need a lot more storage than just a new shelf by the time this anniversary celebration is over!
Stay tuned for the shopping report from Kohl's!