I love, I love, I love my calendar cloth!
I was so happy to find this 1950's calendar cloth. The graphics depicting each month are fabulous, and I've decided to use the images as the inspiration for a tablescape each month. Here's September's edition, just in time to welcome the Equinox on Friday.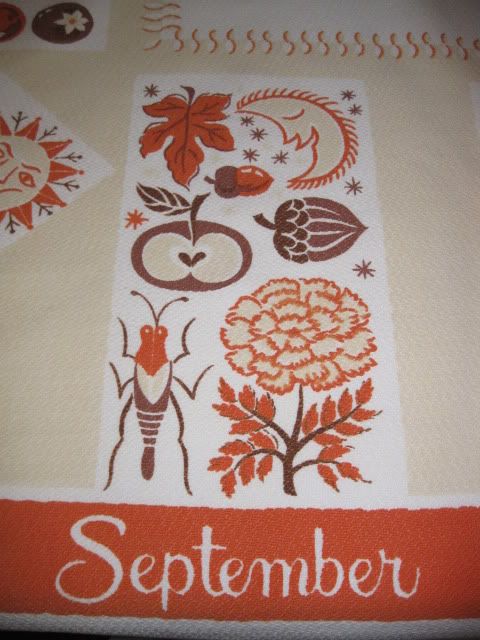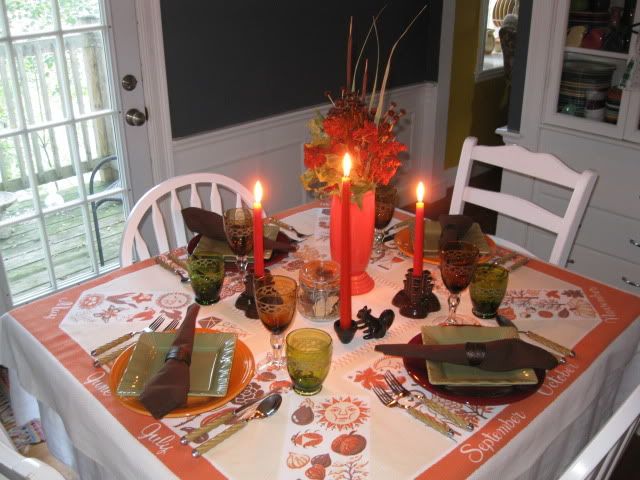 This jar contains souvenirs from a nature walk I took with my husband in 1998 on one of our early dates.
The placesettings make good use of my new tabletop treasures that arrived on
Saturday
. Hall 2991 salad plates rest on Fiesta dinner plates. I really like having another American made dinnerware line to use with the Homer.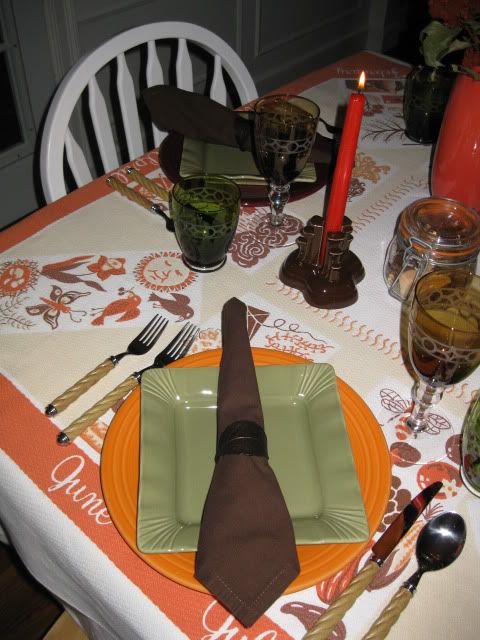 The leaf napkin rings and the squirrel candle holder are both from Crate & Barrel. I purchased them several years apart, but the burnished metal treatments match well.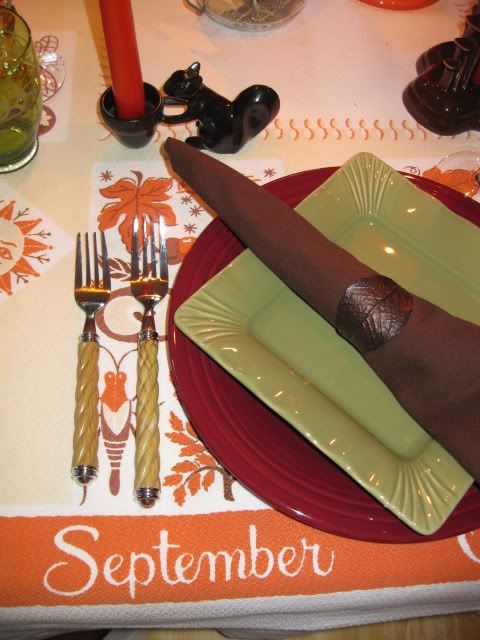 I really like the acorn details in the centerpiece as well.
Other items on the table include Gibson flatware, contemporary napkins and glassware, chocolate Fiesta pyramid candle holders and a persimmon millennium three vase.
I'm excited to use this cloth for other holidays. Orange is going work well for this season...it could prove more challenging for future months! Let's see what the calendar cloth will bring.
P.S. Here's a link to this cloth in another colorway with the tag at
The Vintage Table
.