I was relaxing on the sofa this morning when I heard a little rustle by the front door. I took a peek outside and found these four boxes waiting for me.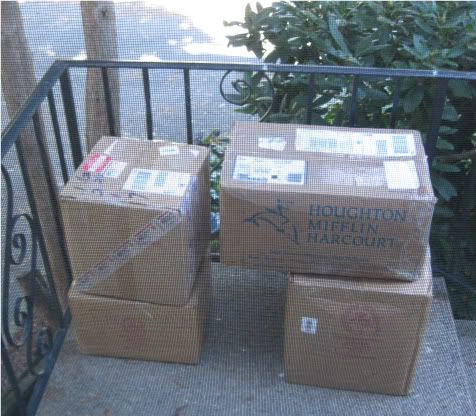 My husband asked, "What did you order from Houghton Mifflin?" There were no books in these boxes. They contained the rest of my purchases from the HLCCA conference in July, shipped courtesy of Diva Elaine! A frenzy of unwrapping ensued, and now the treasures are on my tabletop.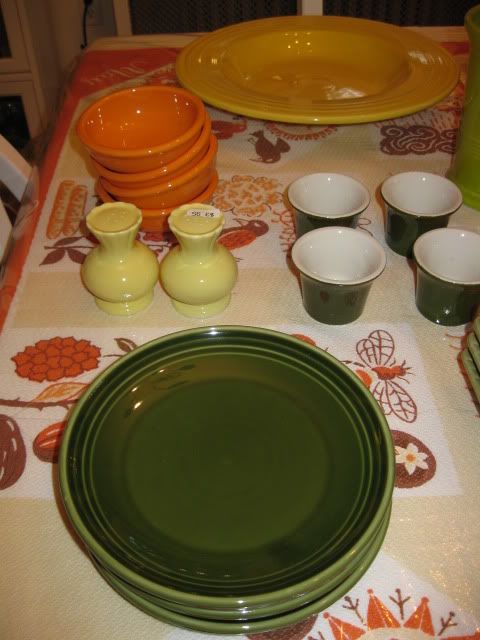 As always, Elaine included a few extras, too. Thanks, Friend!