It's time for a little change on the mantle. I brought in some of Nature's Fall finery to dress up the cream and red stripe pieces there.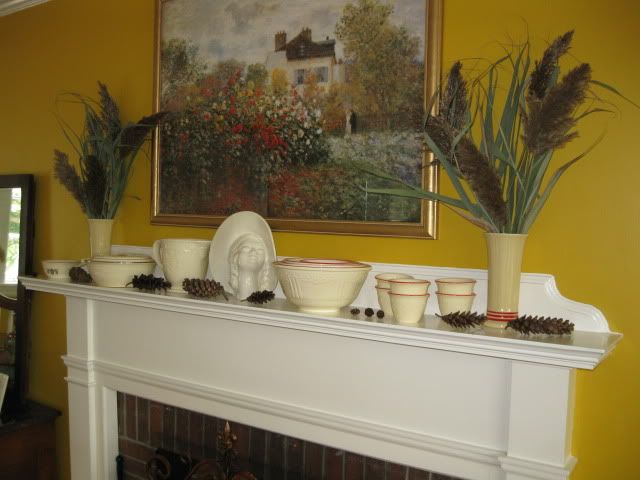 A few pinecones and some tall grasses welcome the new season.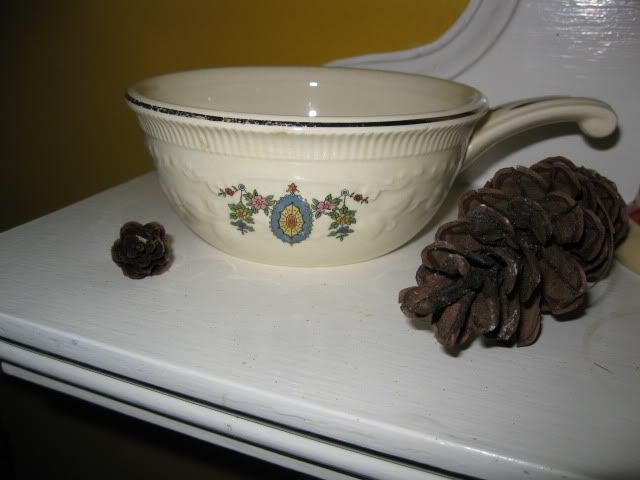 We'll see how long I can leave these plumes in the vases. Sparkle & Fizz find them most appetizing, and I really don't what to see what happens when a cat lands on the mantle.
I also spruced up the arrangement of the red stripe Fiesta with some metal holders for the tumblers and glassware. No natural accents here, since they are in the kitty zone.
The centerpiece from last week's table is resting high atop the Hoosier.