I'm celebrating two tabletop milestones tonight: the arrival of my Fiesta 75th anniversary marigold soup tureen & Bastille Day!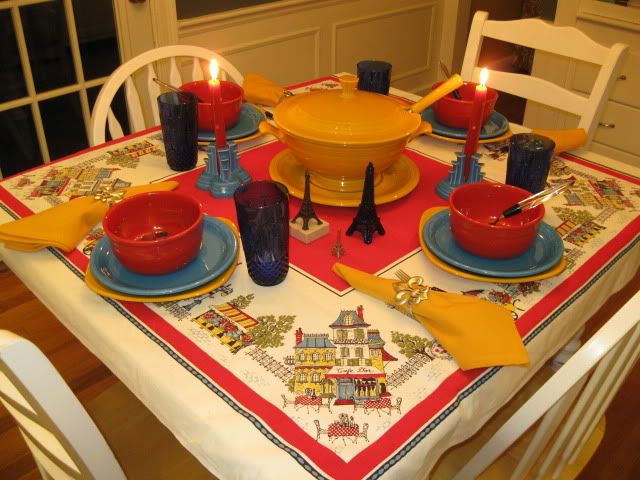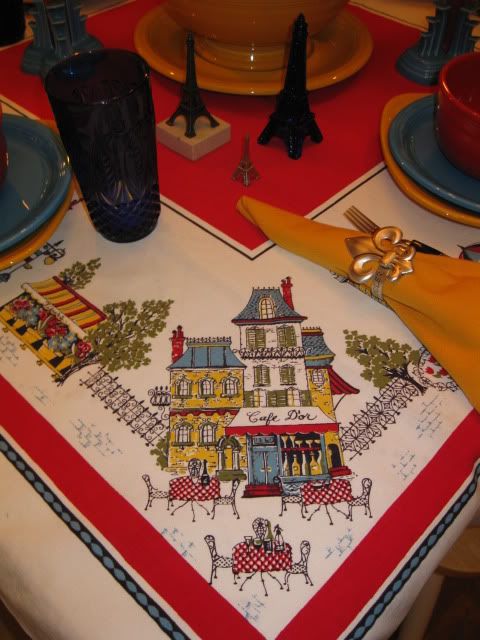 I have this Sun Glo
Paris
tablecloth in a
yellow/paprika/green colorway
, and I was excited to find this primary-toned version. I bought this one on-line, and I did not realize that the smaller size cloth does not have the Eiffel Tower on it. Good thing I had a few towers in my accessory collection!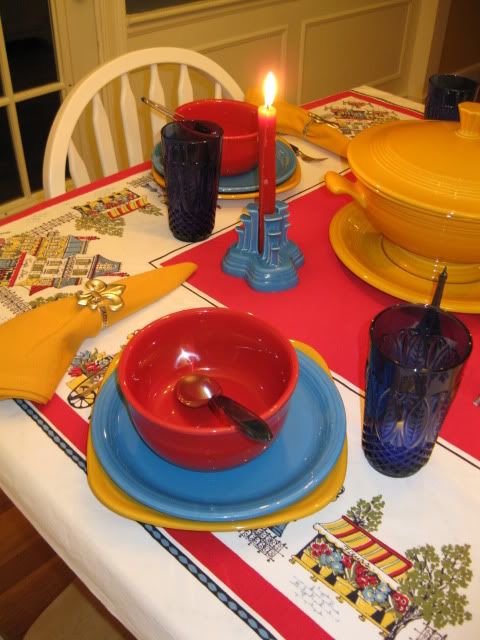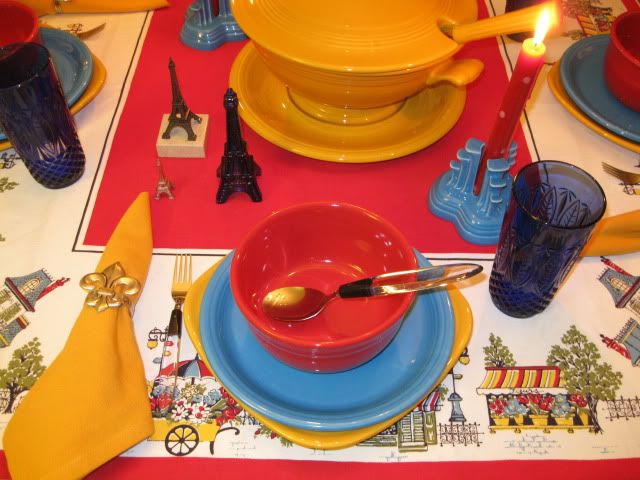 The placesetting feature Fiesta dinnerware in marigold squares, peacock buffet plates and scarlet gusto bowls along with Ikea flatware and French pressed glass tumblers.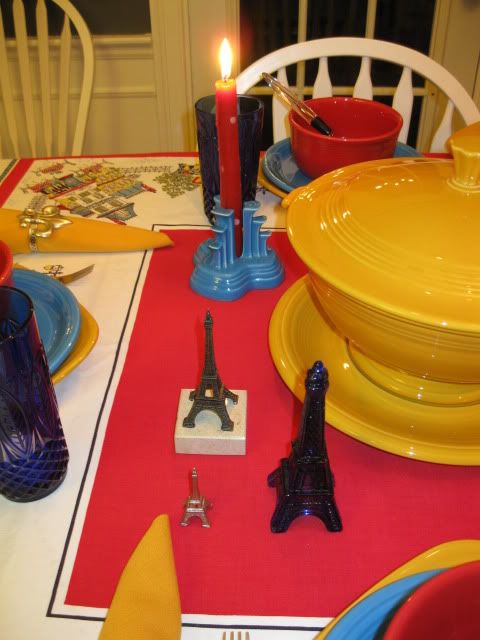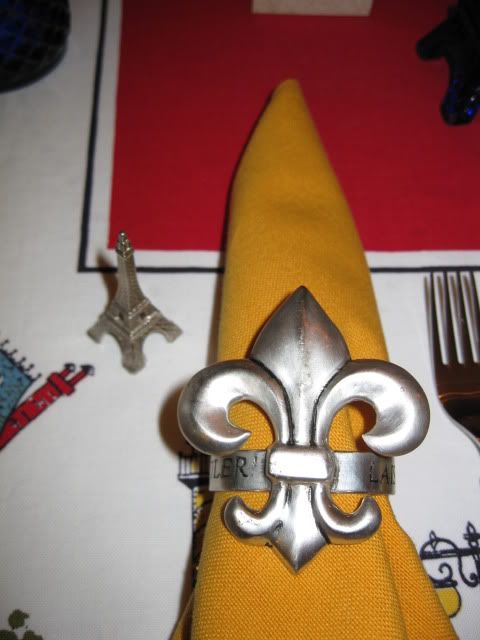 Vive La France!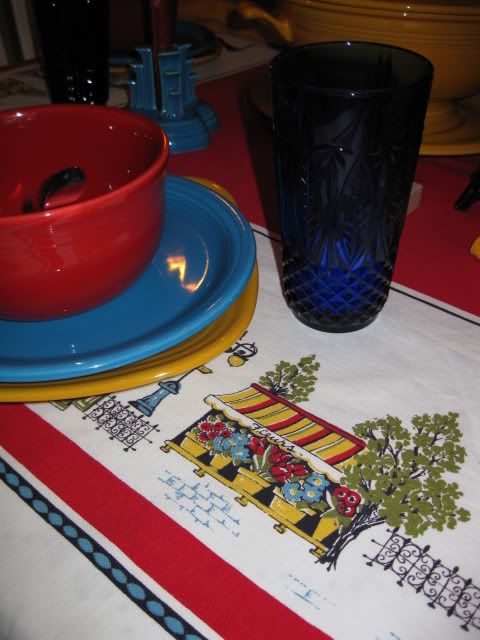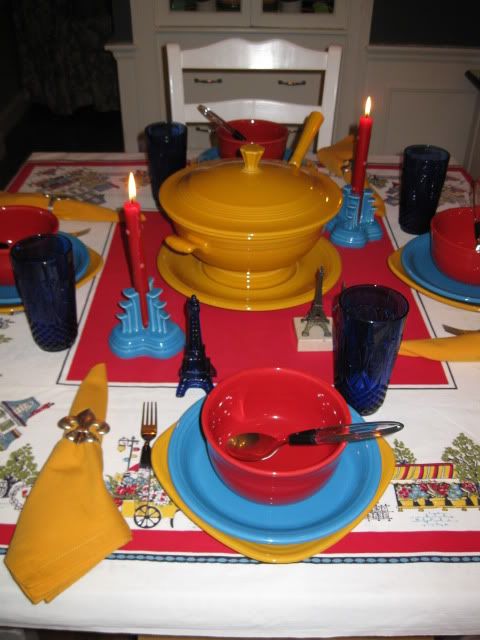 Vive la Fiesta!