Please take your seat at the tabletop for teatime with the pumpkins!
Our hosts aren't fussy. They've set a table for two, but more dishes wait in the wings in case other guests arrive. No Emily or Martha live in the patch, so
RSVP
does not really apply at this party.
How fabulous is this flatware? The Flatware Fairy dropped it off last last week, and it was the inspiration for this tablescape. Thank you, Flatware Fairy!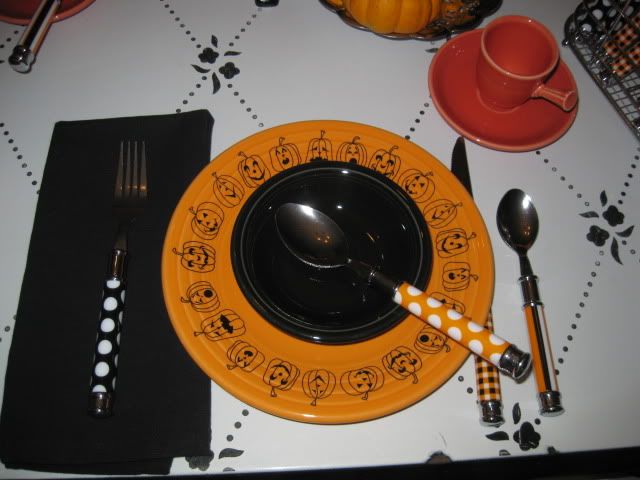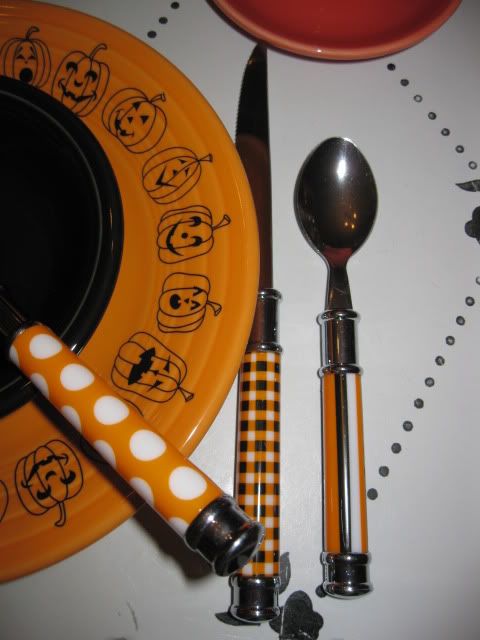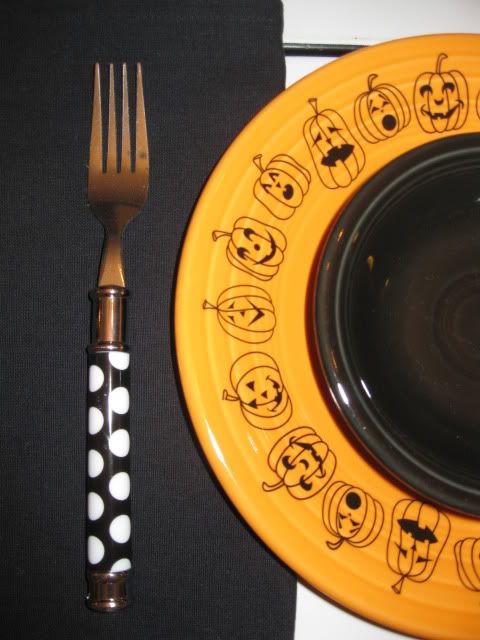 The placesettings are Fiesta tangerine lunch plates with jack-o-lantern decals, black fruit bowls, persimmon demitasse cups and saucers, special Halloween flatware and contemporary black napkins.
The serving pieces include a Hall donut teapot, a tangerine Fiesta mini pitcher and a black Fiesta presentation bowl. No sugar dish here...pumpkins take their tea with milk only!
Now about this centerpiece...lest you worry that the pumpkins are eating their young, these babies are decorative only! Your tea cakes await on this Fiesta Happy Pumpkin plate. Just use the Oneida
Cityscape
server to help yourself.
Happy Halloween, and Happy
Tablescape Thursday
!