The veil between the worlds is growing thin, and orange is slowing creeping onto my tabletop. How about a haunted village for your Halloween dining pleasure?
Yes, I'm still in a plaid mood. I've had this tablecloth from Crate and Barrel for many years. It's a great background for haunted houses from CVS and a spooky pumpkin tree from a local farm stand. I've also had these pieces for a few years and have experimented with them on the tabletop before. My tablescaping skills have improved and I think they really came together this year for a haunted village centerpiece.
I've never felt inspired by the gore of Halloween, but I can really go for haunted houses. My brothers and I had a Disney record about a haunted house, and these little ones remind me of those pleasant hours listening to the tale of the house with the big fence that made passersby ask, "Was it there to keep someone out, or was it there to keep SOME THING IN?!?"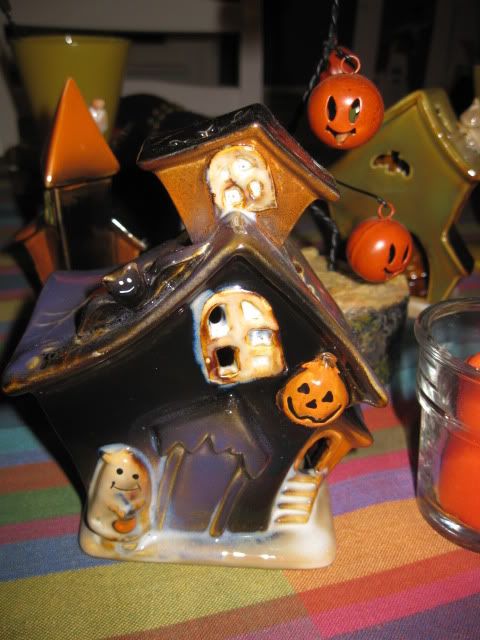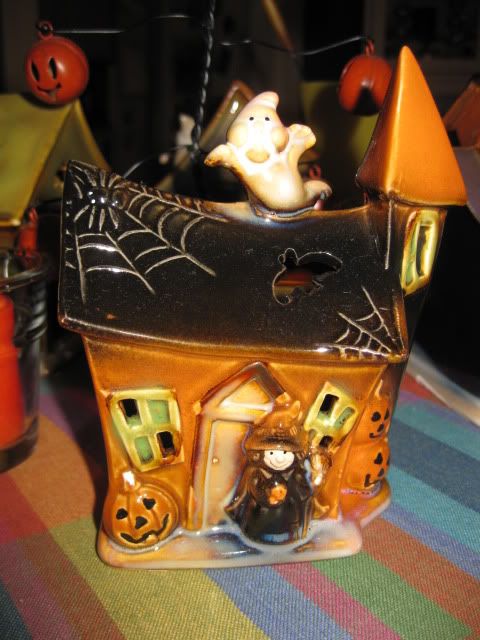 Post-86 Fiesta dinnerware in lemongrass and paprika makes a great placesetting with vintage Bakelite flatware, Hazel Atlas
Rainbow
footed tumblers, contemporary napkins and beaded napkin rings from a Tablescape fairy. Thank you!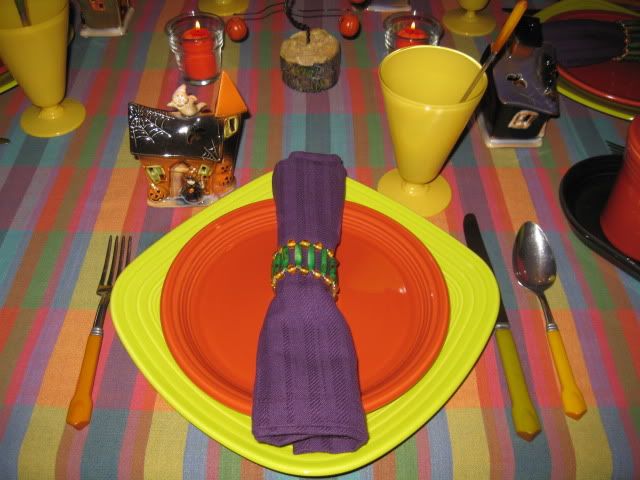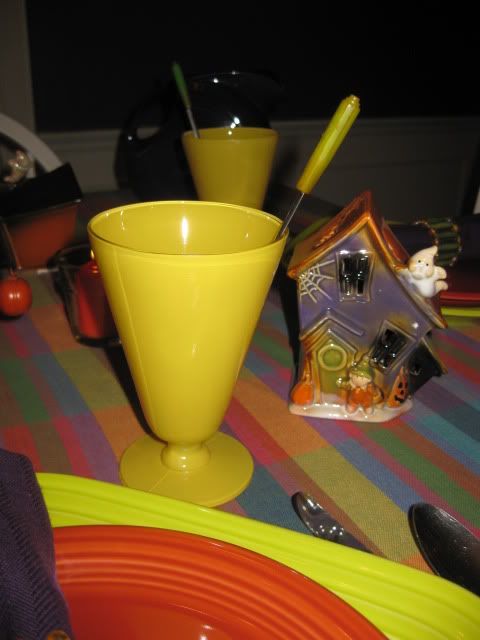 Serving pieces include Fiesta jam jars in lemongrass and paprika resting on a black bread tray, a plum disk pitcher, the Belk exclusive oval serving bowl in lemongrass and a paprika mini pie baker resting on a plum plate.
How about if we dim the lights?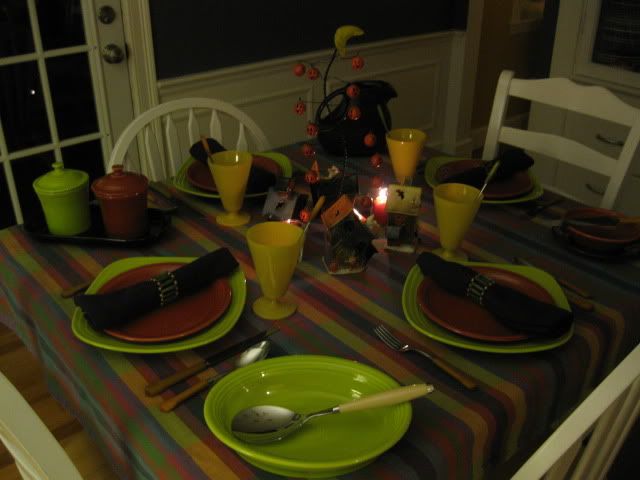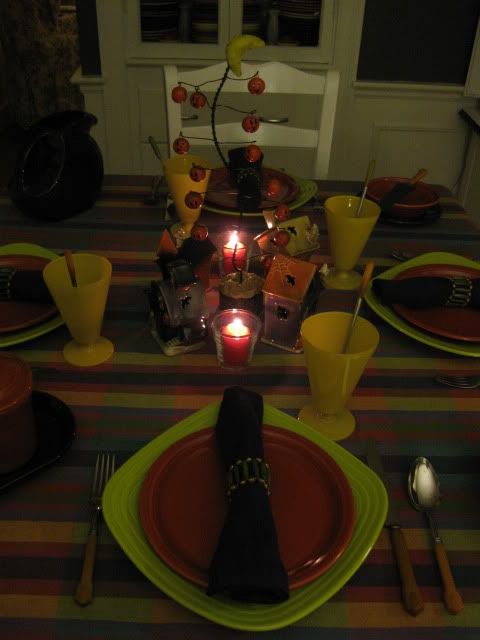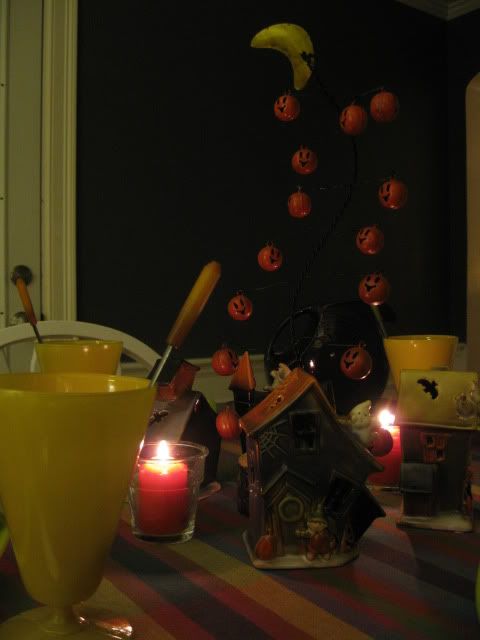 If it's not too late, I'll also be sharing this for
Tabletop Tuesday
at
A Stroll Through Life.
I'm also excited to be joining
Centerpiece Wednesday
at
Style Sisters
for the very first time. Do check back often this week. I have lots of Halloween tabletop fun to share!