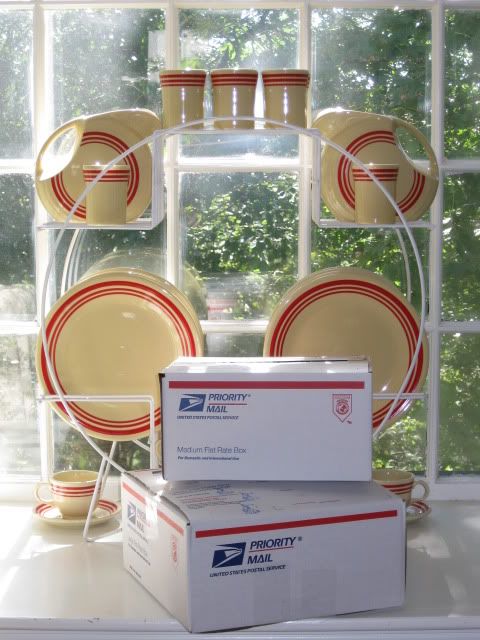 Here are the boxes, ready to go.
What's inside? Tablescape goodies, don't you know!
One to a master of table top time,
One to an occasional 'scaper, both friends of mine.
Sometimes Tablescape Fairy works with no name;
Other deliveries are fun if we make it a game.
No need to tell us what's packed inside,
Just favor us with a table whenever you decide.
No pressure, no schedule, just a treat to be shared
With dish friends who love tables whenever they're prepared.
True, I'm no poet, so I'll close quickly with a clue
A couple of numbers from the folks bringing the boxes to you!
03073330000044012518
03073330000044012525