Sometimes the party is so fun that there's no time to stop and blog about it! Here's a little
Mardi Gras
left over for your viewing pleasure.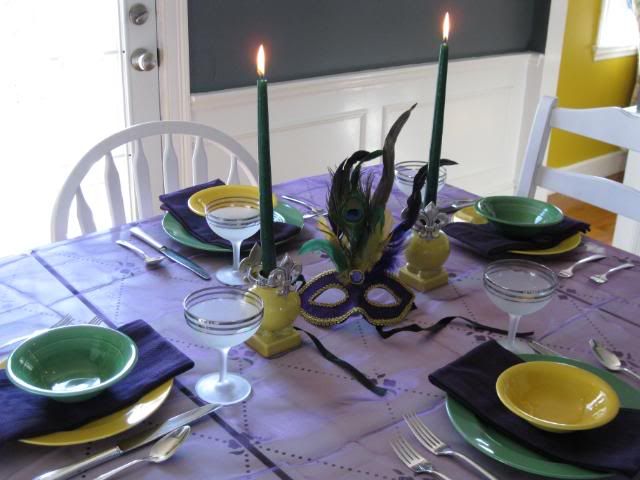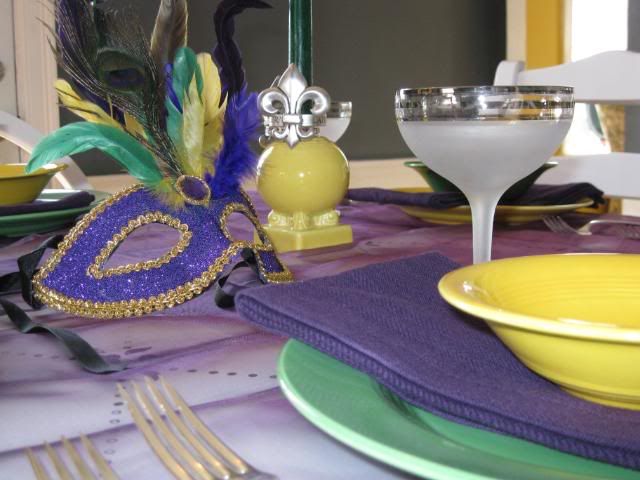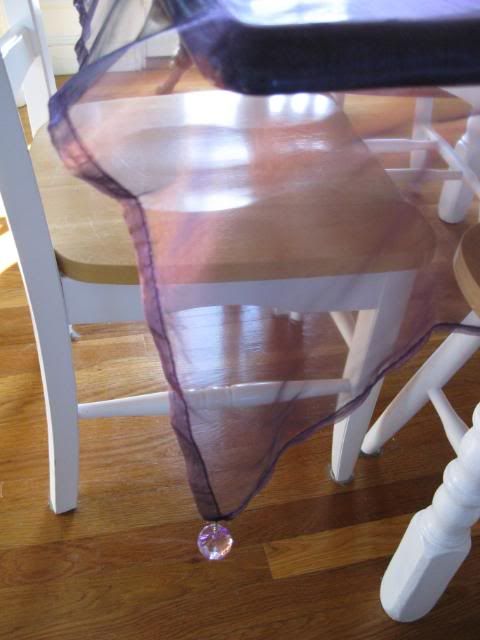 This festive table features vintage and reissue Harlequin dinnerware, Post-86 Fiesta candle holders, vintage champagne saucers, Oneida
Deauville
flatware, modern napkins and organza tablecloth, and souvenir napkin rings and mask from New Orleans.
Sometimes it feels kinda lonely out here. If you're watching my tabletop, please take the time to leave a comment! Yes, you do have to create a log-in, and yes, it can take 3 tries to actually post, but I surely would appreciate knowing if you're looking at my table!
Merci beaucoup
!