I enjoy souvenir tablecloths from places I've visited or lived. My experience has been that the cloths for your home region are seldom found near home, but this wonderful New England souvenir cloth defied that logic. I was thrilled to find it in Central Massachusetts last weekend. I kept the tablesetting simple for these photos so that the graphics really stand out.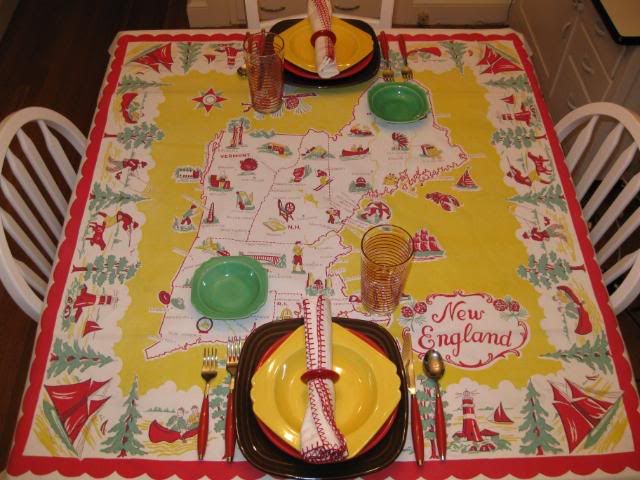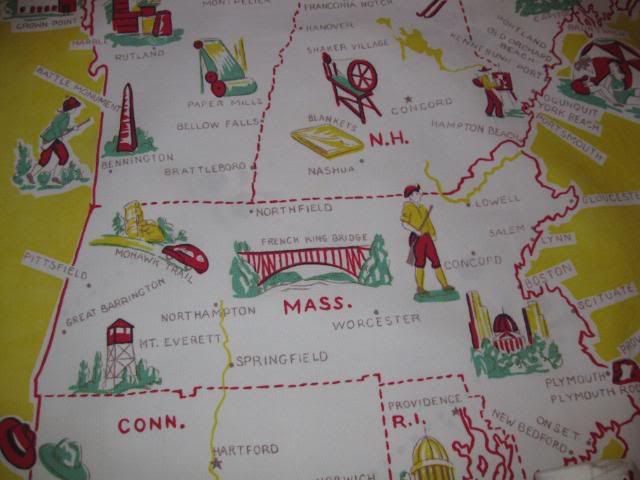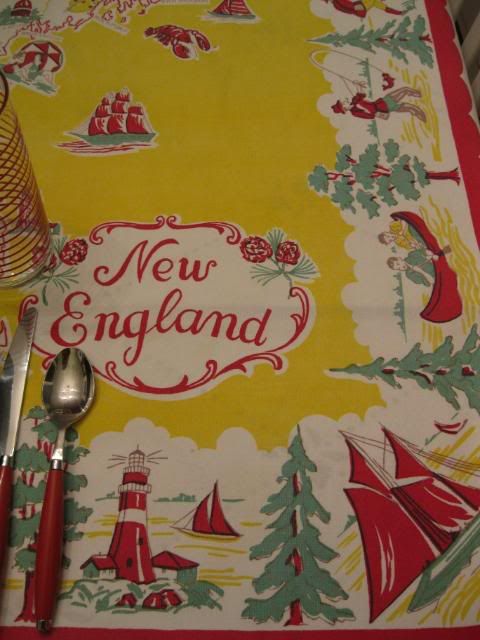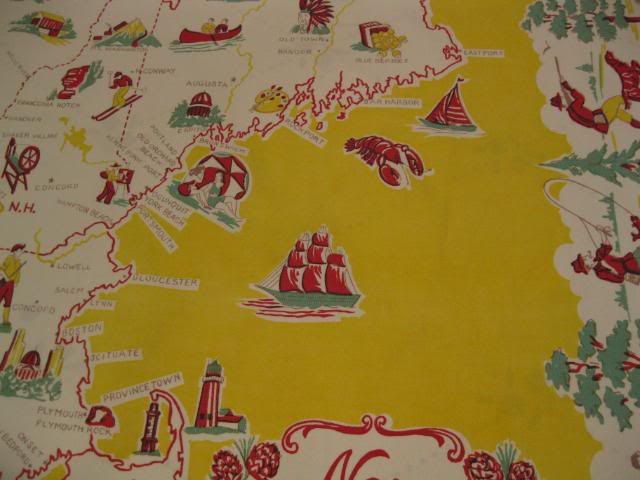 This cloth hosts P86 Fiesta square dinnerware plates in chocolate, luncheon plates in scarlet, Riviera deep plates in yellow and fruit bowls in green, modern Libbey striped glasses, P86 Fiesta flatware, Pier One napkins and Crate & Barrel napkin rings.
Where will your tabletop take you this year?