The weather was soggy at Brimfield yesterday, but the dishes and tablecloths were bright and cheerful!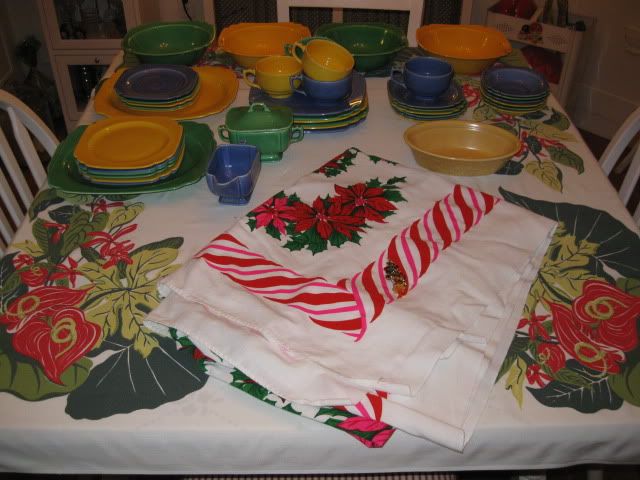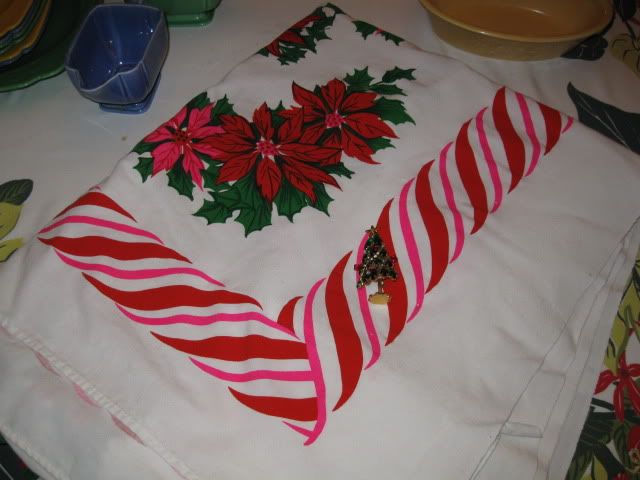 Love the candy stripe border on this cloth!
Found a great Christmas tree pin, too.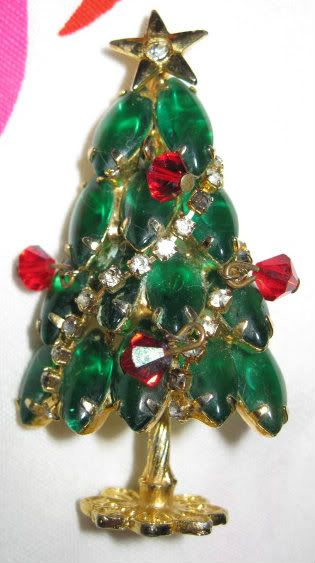 Some tropical foliage added color to the gloom in the tents.
Got a second yellow Oven Serve oval baker.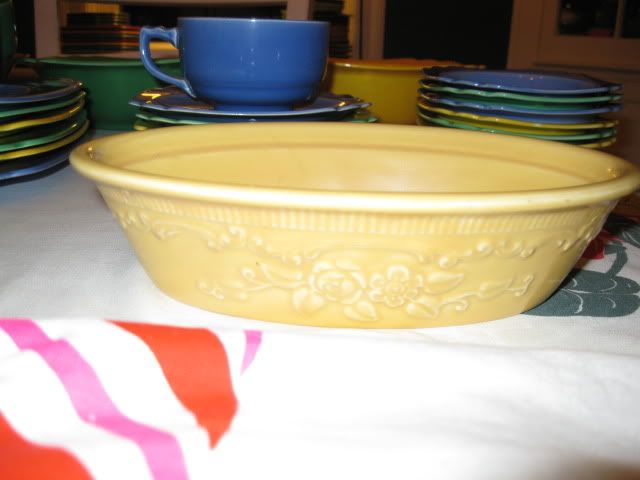 Hit the mother lode of Riviera!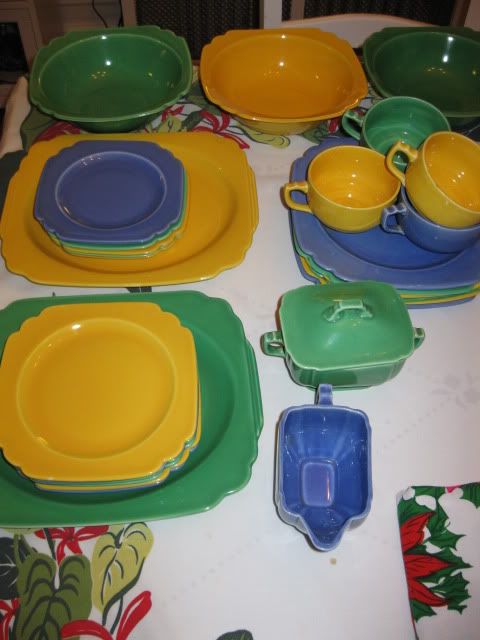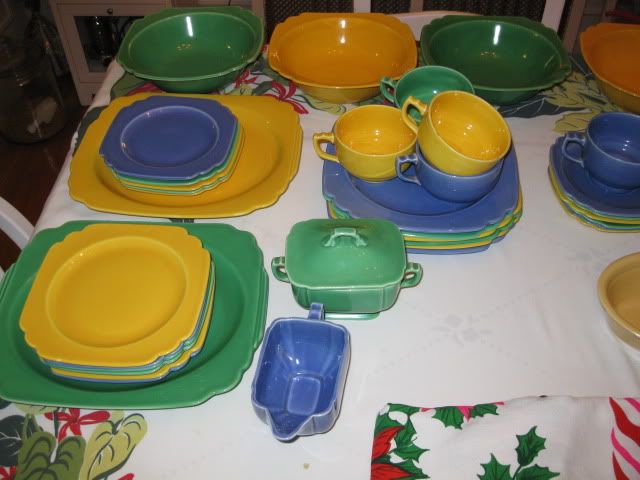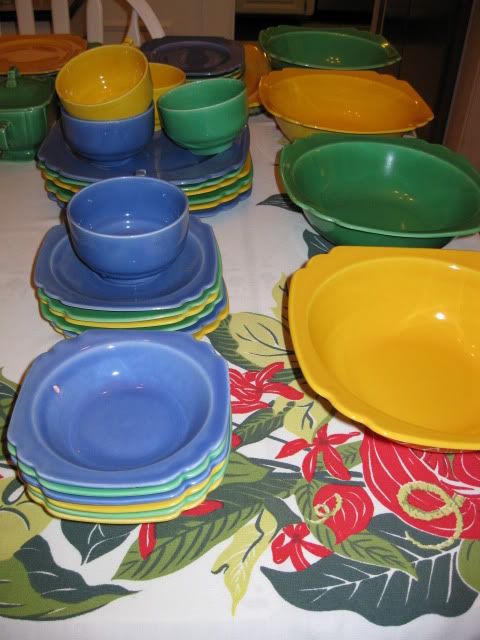 I think the secret to Riviera success is not to look! I found a pristine blue casserole last month in Maine, and now my collection of bread and salad plates is finally complete.

Now why oh why did Blogger have to change their posting interface?