Last night I hosted a small supper for my Junior League council. I used a vintage Wilendur tablecloth for a summer fruit theme. This tablecloth was one of my first purchases when I started collecting vintage linens. I found it in an antique store in Harper's Ferry, West Virginia in February 2009 while driving back from a trip to Georgia. It's one of my very favorite cloths, and I was thrilled to use it to host this wonderful group of women!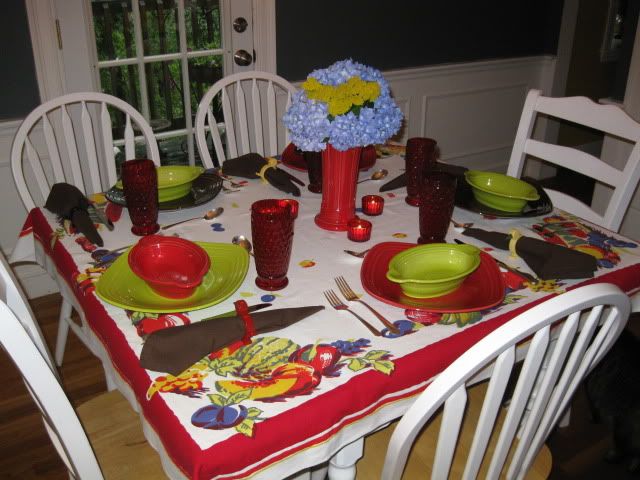 The placesettings featured Fiesta dinnerware, Oneida
Deauville
flatware and Villeroy & Boch
Boston
tumblers.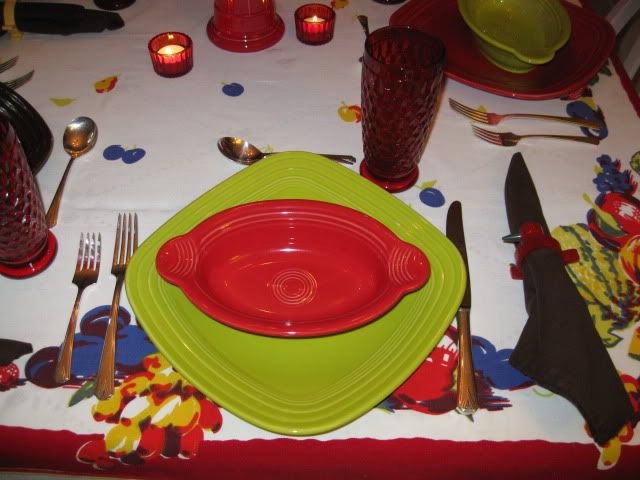 I was especially pleased to use flowers from my garden for the centerpiece. The hydrangeas and yarrow are at their peak this week.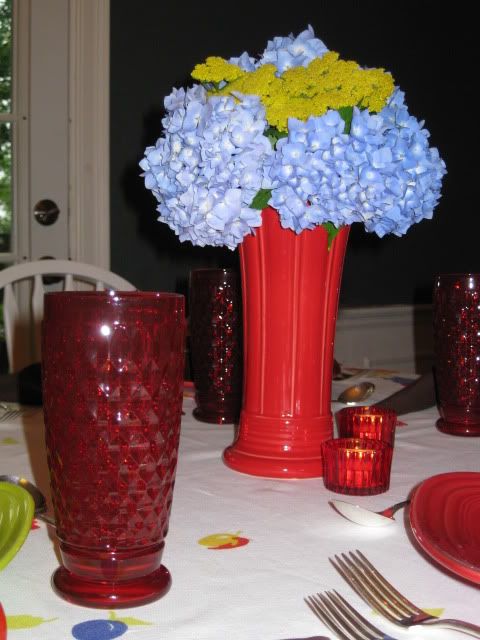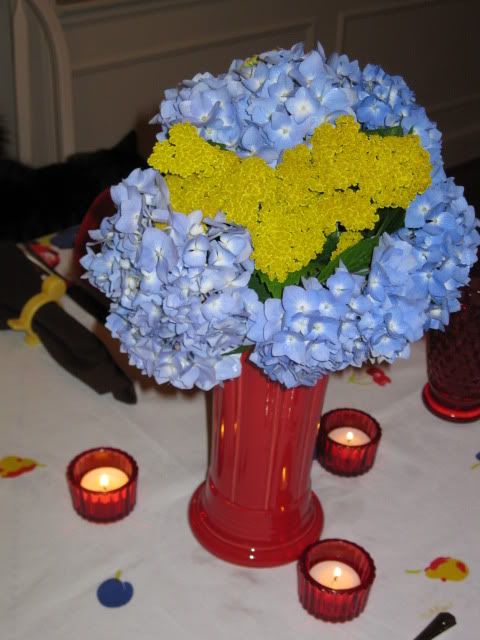 The vintage Bakelite napkin rings were a bit hit.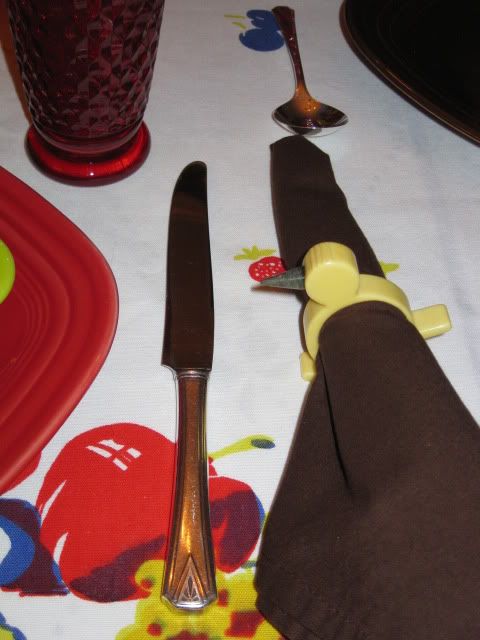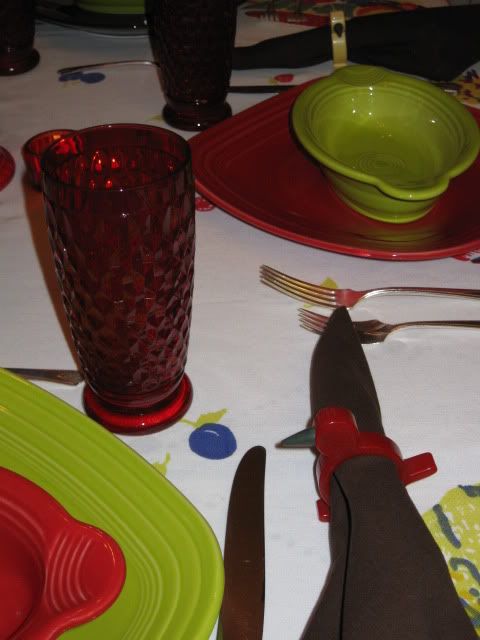 On the menu~garlic shrimp and grits, mixed greens with pecans and champagne vinagrette, buttermilk biscuits and lemon curd pound cake.