Check out this vintage tablecloth by Startex.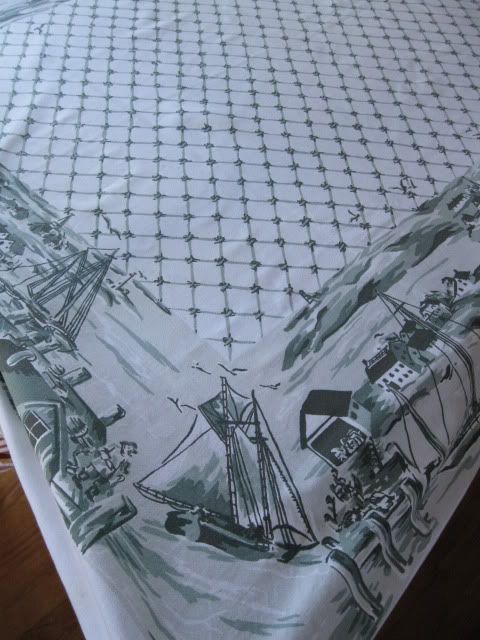 The fishnet center is bordered by a lovely watercolor rendering of a fishing village.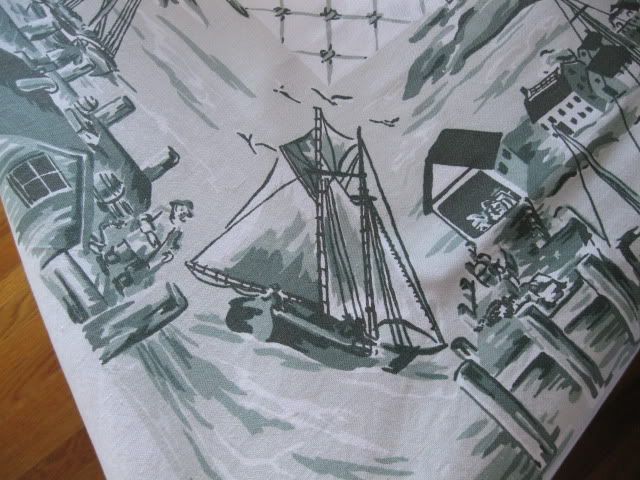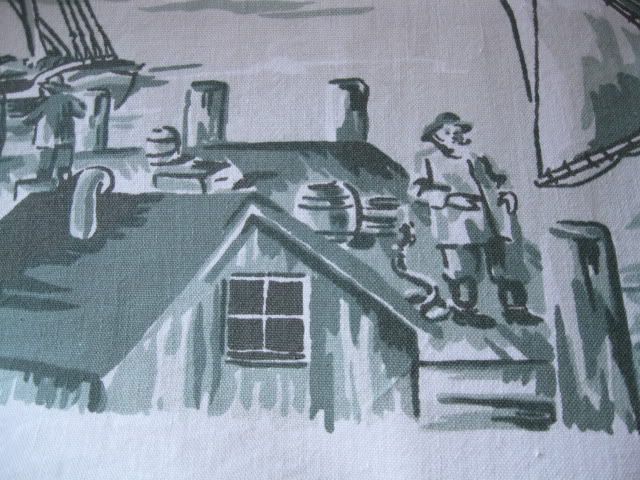 The artist even captured himself in action. I think he must have been in New England when he painted this scene.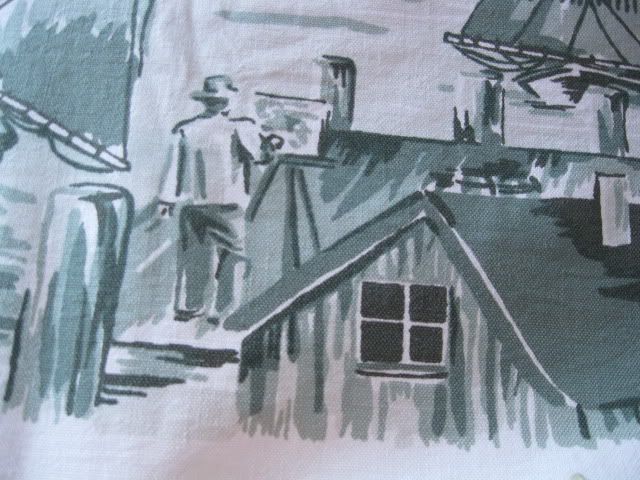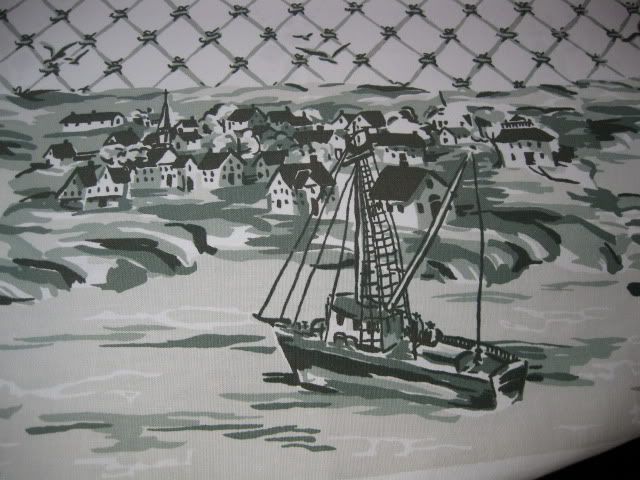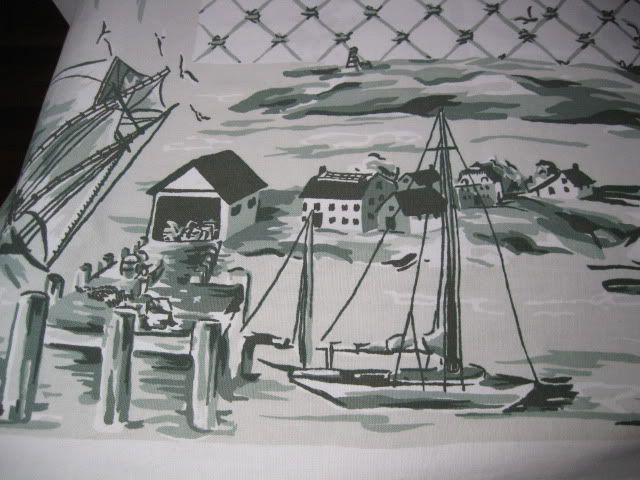 Seagulls are circling overhead.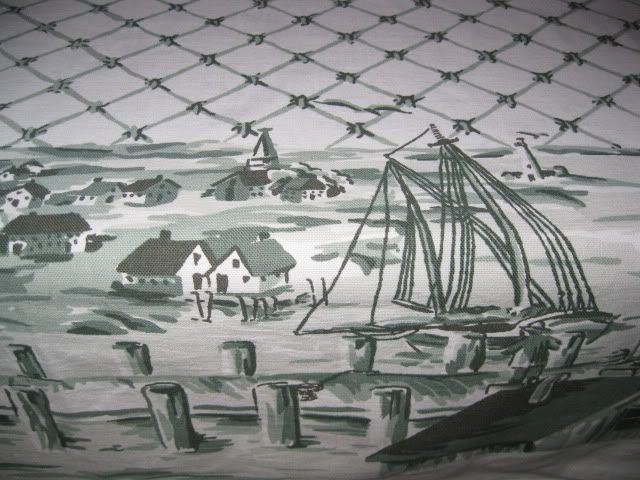 This cloth was a gift from Diva Rebecca, and we're going to have a lot of fun with it this week. Remember what I said about not liking a table that is super saturated with green, and watch this space!