Today seems like a good day for a coral breakfast. In a few short hours, the Homer Laughlin China Company will reveal the new color for 2012 for Fiesta dinnerware. Thanks to an unintentional slip of the photo by the good folks at Red Wing Pottery, we collectors are fairly certain that the new color will be a super pinky coral or flamingo color. The leaked photo reminds me a lot of the coral color found in Reissue Harlequin dinnerware (1978 - 1982).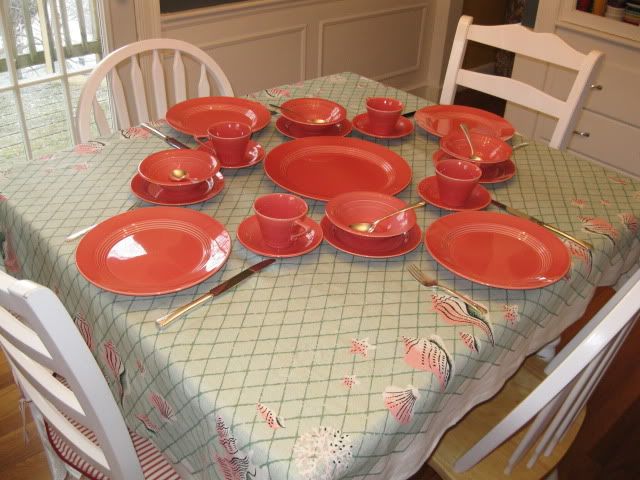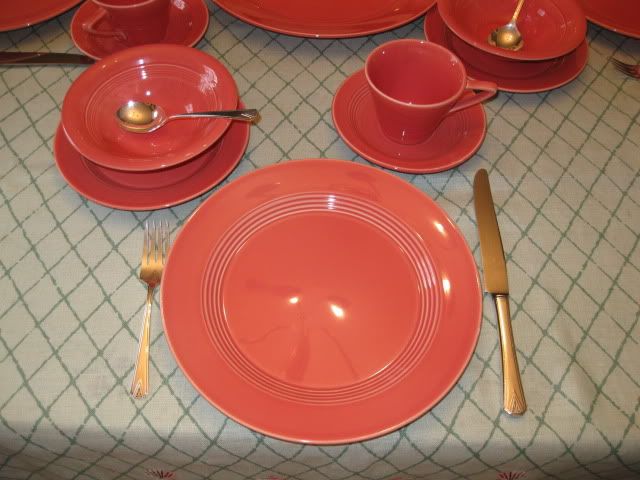 I collected these pieces of Harlequin because post 86 Fiesta did not have a color in this family. I'm hoping that the new color will be a bit brighter and less "brown" than the Harlequin. What a welcome addition it will be! While we wait, let's get back to this Harlequin tablescape. I like the rich coral on the green because it keeps us out of the
Preppy Handbook
kinda pink-n-green that Fiesta rose would create.
The color works really well with vintage ivory Fiesta and green Riviera. The shell napkin rings are some of my very favorite tabletop pieces. Shall we call this napkin fold "snail?" ;)
Here are some closeups of coral.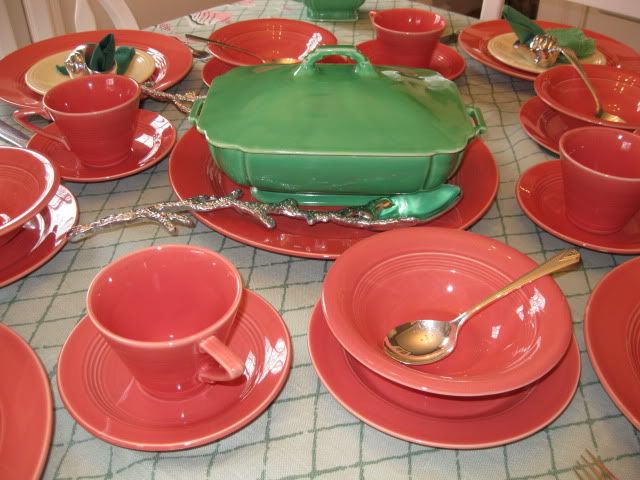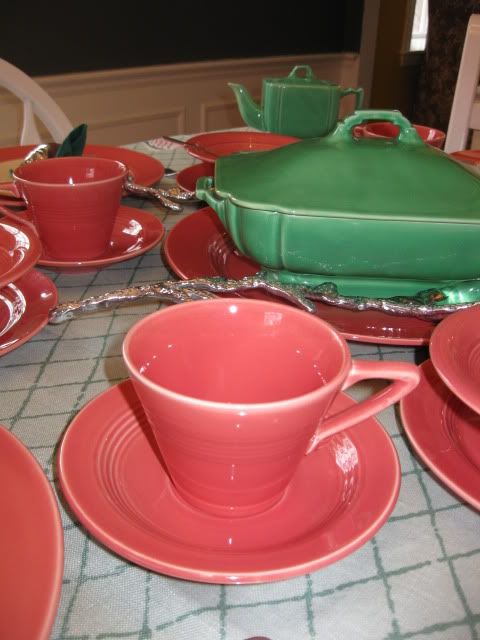 The tablecloth is by Ivan Bartlett for Leacock.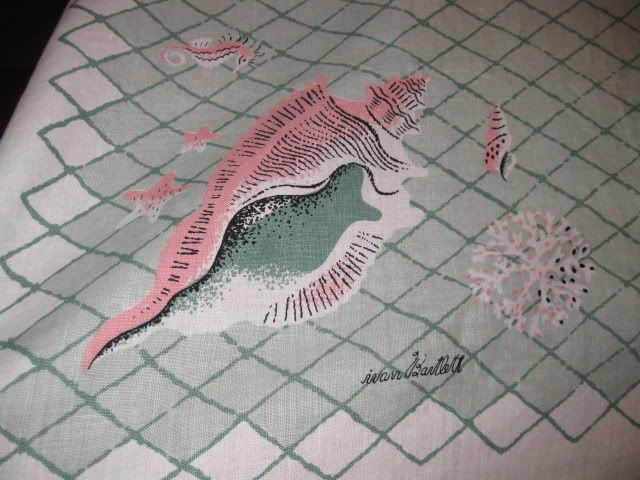 I have two other shell cloths by this designer. You can can click on
Ebb Tide
to see his peach and gray seaside cloth. A cream and tan cloth will be debuting soon.
Fiesta collectors are always very curious to compare colors, so I made a few shots with some P86 rose on the table. The cream and sugar set and the coffee server are the initial bubble gum pink version of this glaze. The hostess bowl in the center is from late in the rose run when the color had been darkened a bit.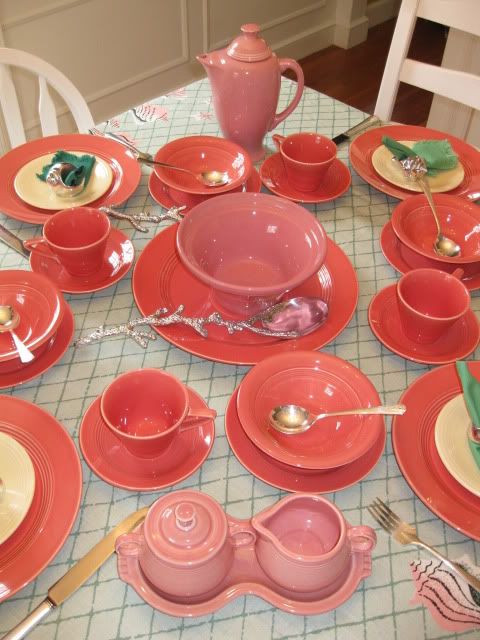 The above photos are with the flash. The ones below are without to give some different perspectives on the glazes.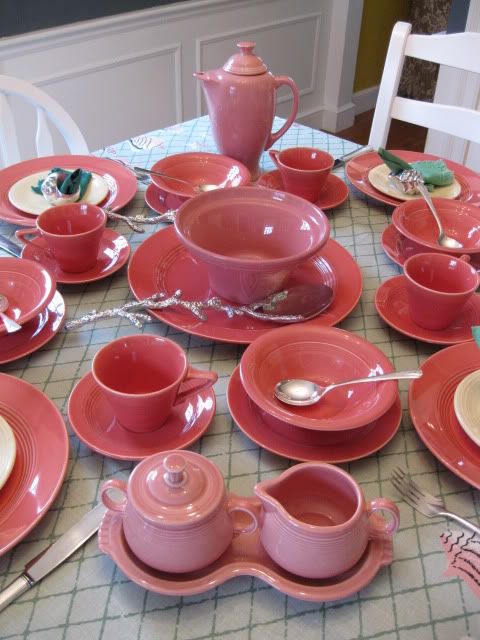 Now time will tell if Red Wing really let the dish out of the cupboard, or if they are collaborating with HLC in a really good joke on collectors! Stay tuned!
This serving set is by Mariposa. The flatware is Oneida
Deauville
.
P.S. I also used this cloth for my entry at the tablescape competition at the HLCCA conference last year.