I think it's clear why I had coral on the tabletop yesterday, but I think I should explain about the series of seashell 'scapes.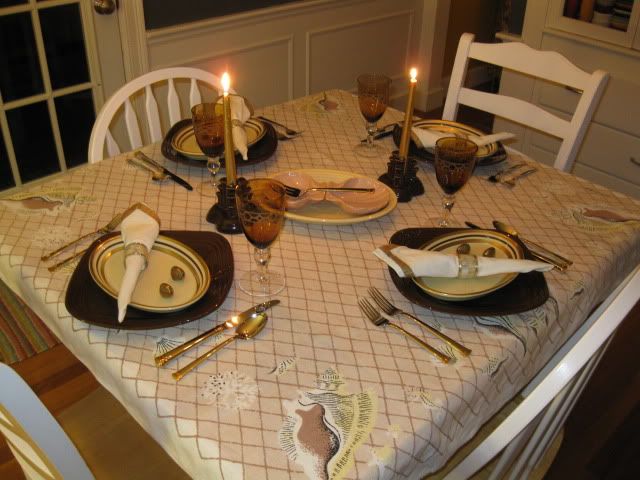 Last weekend I went on Spring Break for tablescapers. My friend Andrea hosted a tablescape summit at her lovely home for seven of us from the Homer Laughlin China Collector's Association. The four girls who attended stayed in her guest house, affectionately known as the Beach House. The house is actually almost in the mountains, but Andrea put all of her fishy-seaside-shell-mermaid tabletop goodies in the Beach House, and I was in heaven! We had a wonderful weekend creating tablescapes and savoring delicious meals together. Andrea even sent us home with an amazing custom Fiesta piece in a pattern that we've dubbed
Andrea B
. I'm debuting this beautiful ivory oval platter with gold and chocolate bands on another Ivan Bartlett shell cloth in celebration of our Spring Break together as the very first guests in the Beach House!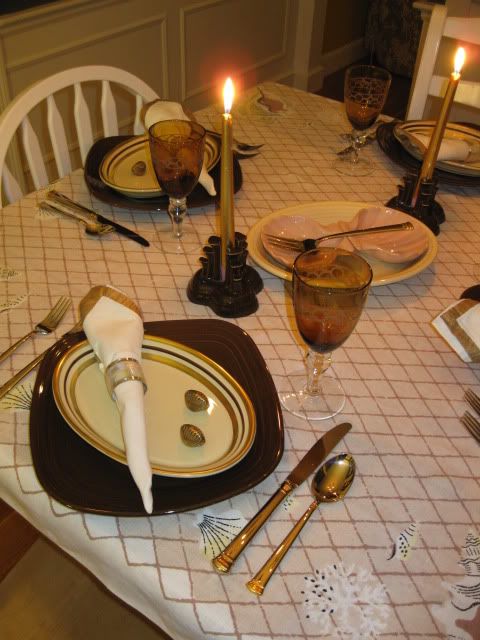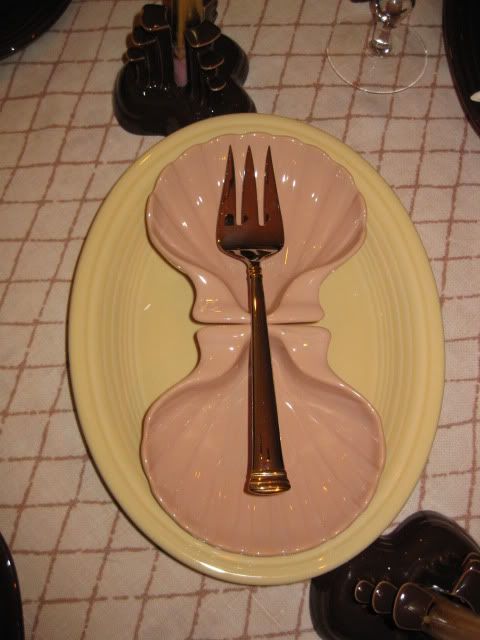 The bands are very reminiscent of the vintage Fiesta cake serving set that can be found with maroon or green bands on ivory. Let's take another look.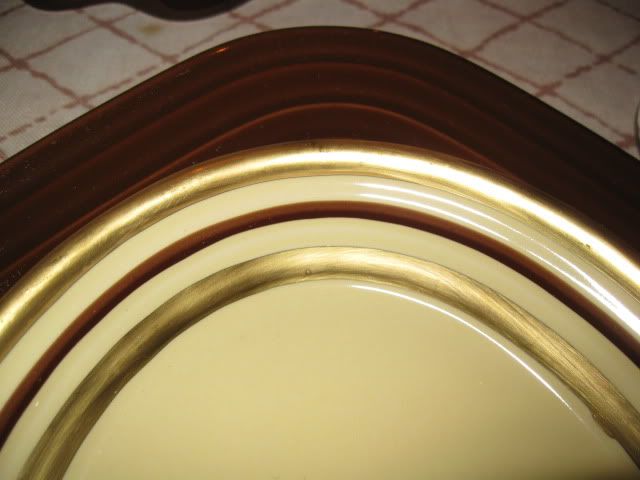 The brass shells on the oval platter are actually place card holders. The mother-of-pearl napkin rings are a gift from another dear Fiesta friend. The Lenox
Eternal
gold flatware is from our wedding registry. The pink shell dishes are by Hall.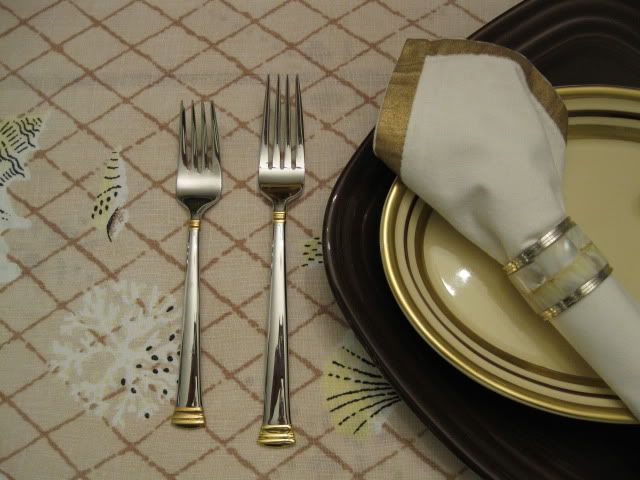 I usually go for bright colors, but the subtle shells on these Ivan Bartlett cloths really capture seaside colors.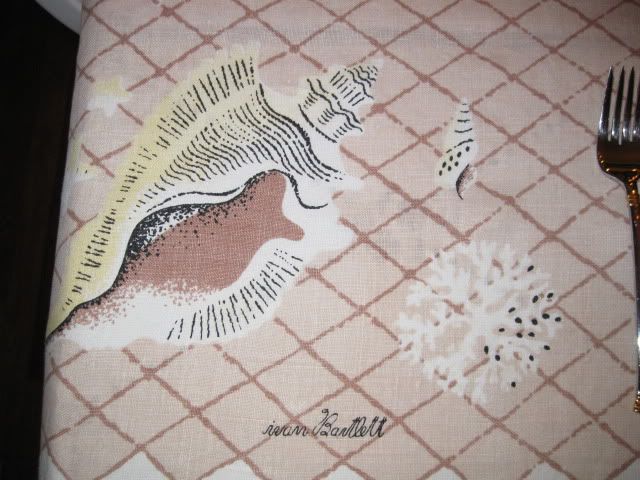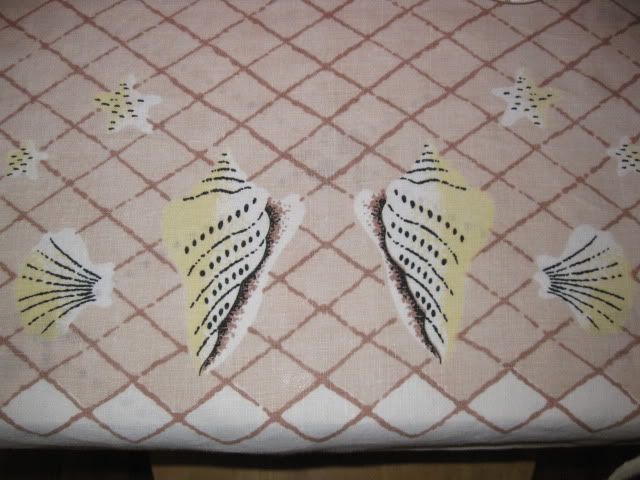 I think this cloth is the perfect linen for the first appearance of
Andrea B
on my tabletop.
Thank you, Andrea, for such a special piece of Fiesta and a fabulous dish weekend! Thank you, friends, for being the perfect tablescape partners!