Today is a good day to use this Startex "Good Luck Charm" textile on the tabletop.
I received this topper from Becky. Don't you just love the little good luck charms?
Lots of shamrocks to go with the shamrock glazed Fiesta.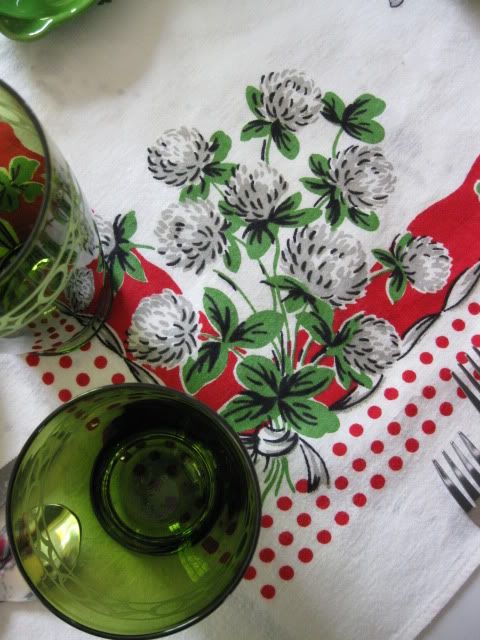 I'm not using the flash very often today so that you can see the lovely play of the light on the glassware.
I'm not the biggest fan of a table that is super saturated with green, so the scarlet and white dots are providing much needed visual contrast for my eyes.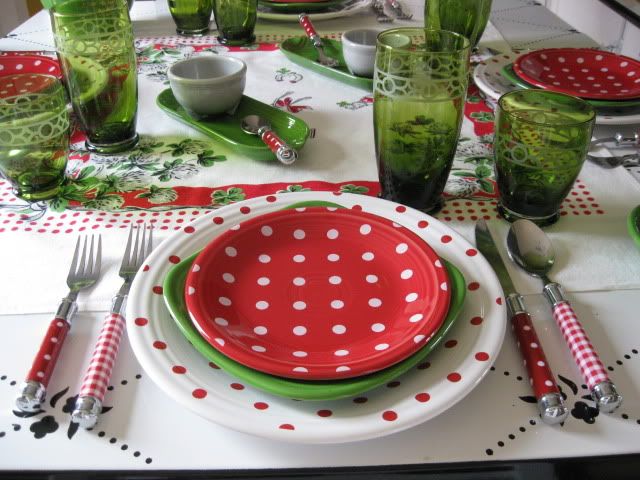 I added the heart bowl to the placesetting.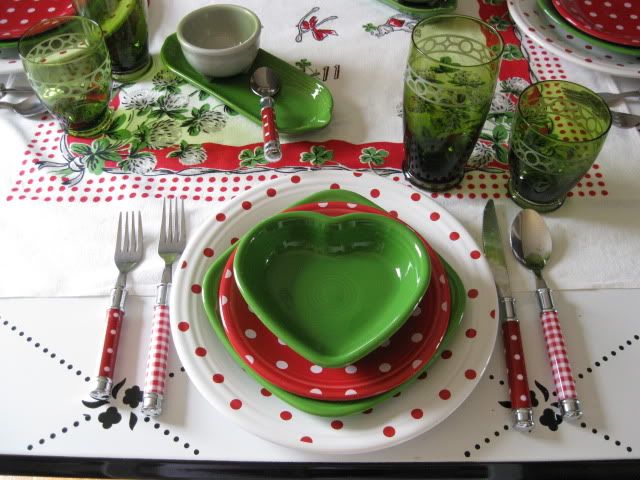 Four bowls make a shamrock centerpiece!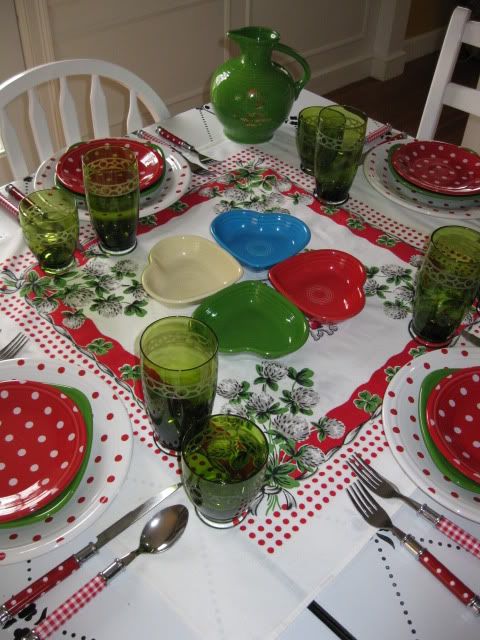 Happy St. Patrick's Day!