Want to see more of the Becky cloths? Here's a lovely mint-with-tag (MWT) called
Daisy Check.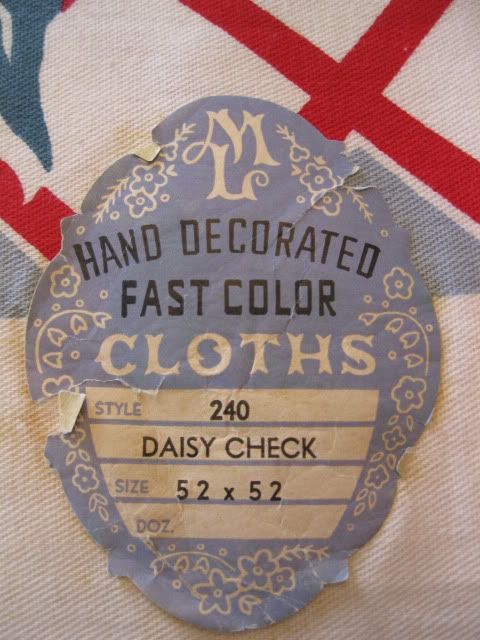 There was a good bit of foxing on the cloth from storage on a wooden surface, so I carefully removed the tag and gave the textile a bath.
I really love the way this design works with my gray walls.