Today a very special box was waiting for me when I got home from work.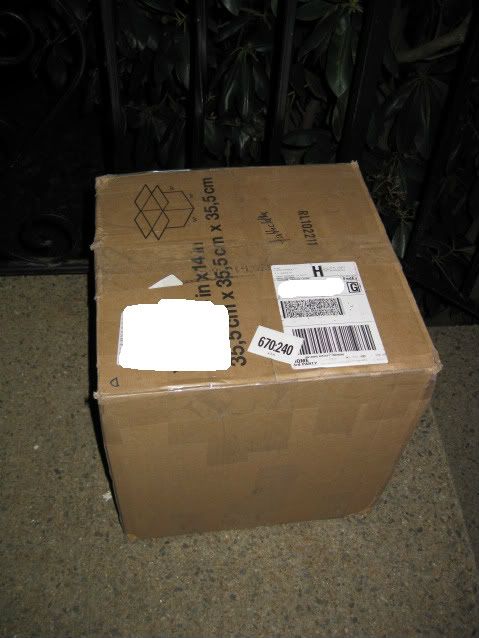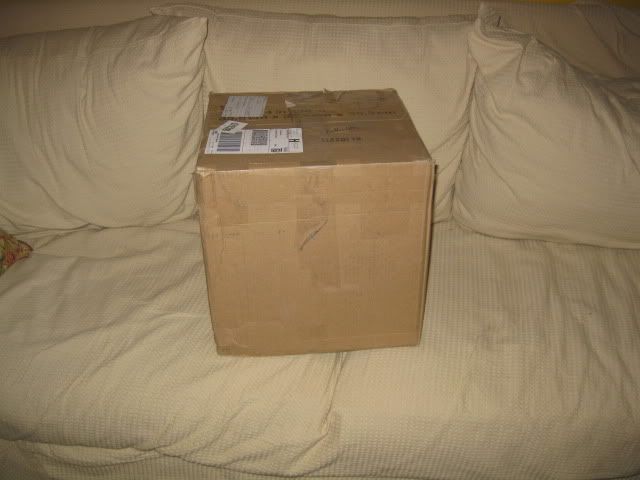 What could be inside? Let's just call it a Valentine from a Deco Lady.
It's been a couple of years since my sofa was piled this high with tablecloths. Aren't they wonderful?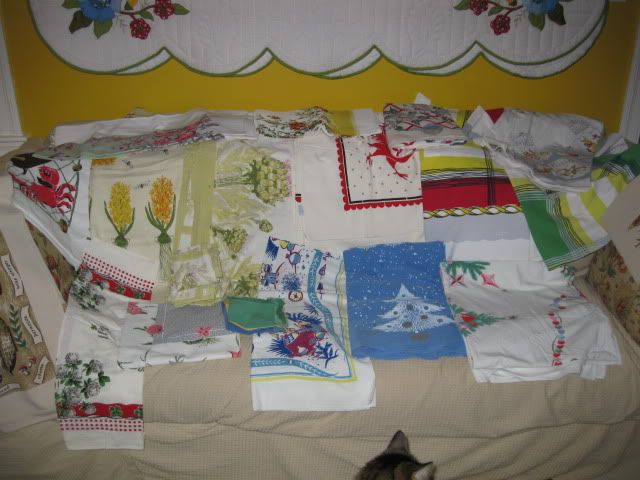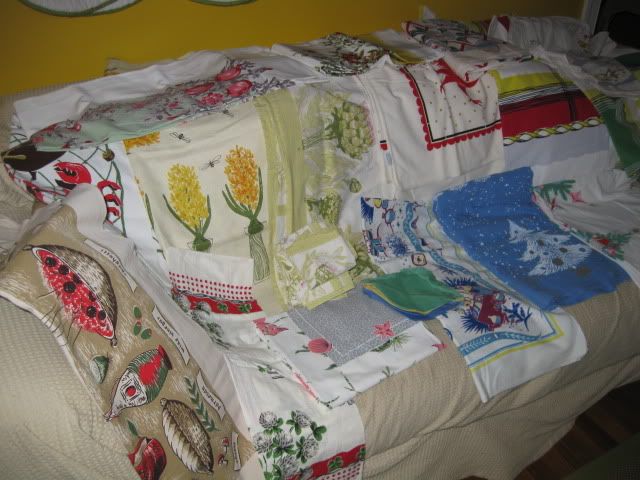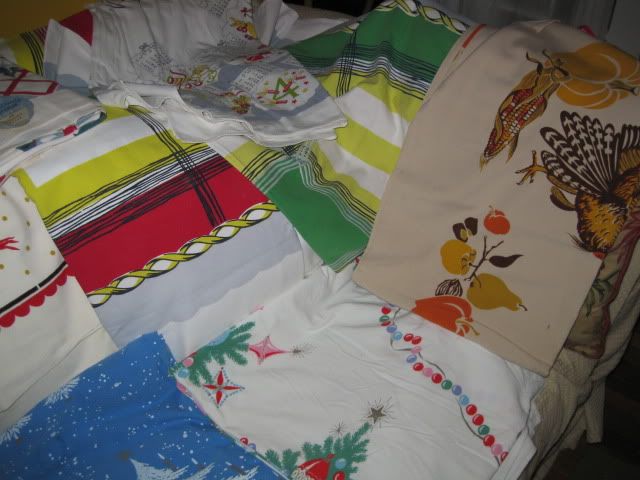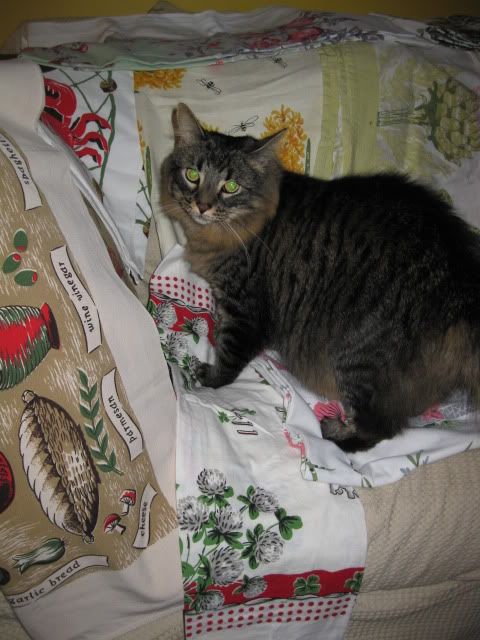 In July, Becky emailed her fellow tabletop Divas with the sad news that she was heading home for hospice care. She also told us to expect boxes in the mail, because she was sending us tablecloths. Becky was called home before she could prepare those boxes herself, but earlier this month, Becky's sister Sally put the wheels in motion to send the linens on their way. I'm convinced that Becky was guiding Sally in her timing, since it was this time last year when the Divas were celebrating the
Colors of Love.
We have not been blogging together much lately, but Becky's bequest has reunited us and reminded us of our love for sharing all things tabletop.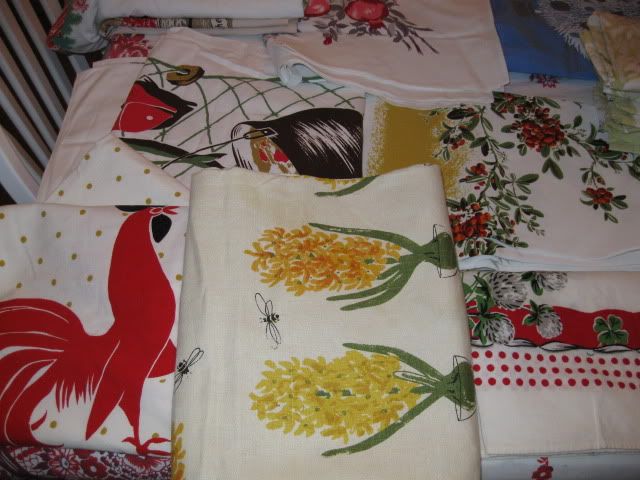 When I first knew that the cloths were coming, I was overwhelmed with the feeling that we should not have Becky's cloths. They should be in her home in Alabama, tended by her hands and decorating her tables. Then I revisited her tables on
her blog
. I chatted and emailed with the other Divas, and I felt the power of both our shared memories and our re-connection. This power to touch her friends is the real legacy of the Deco Lady.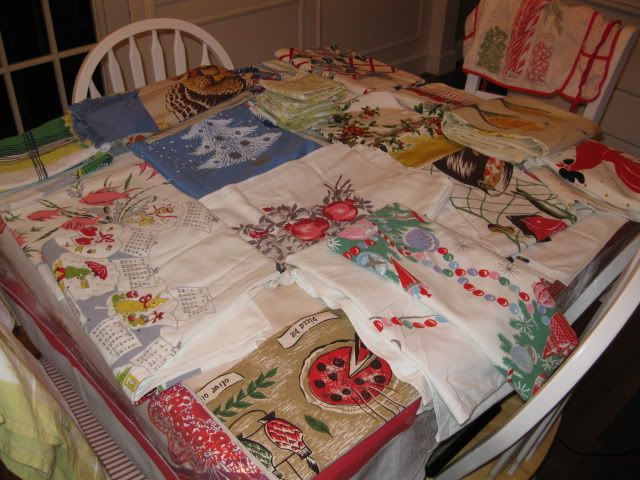 Thank you, Becky, for your friendship and for a very special Valentine!