Here's a very unique Mexican-themed cloth featuring Harlequin blue and other colors perfect for the dinnerware designed for Woolworth's.
Notice how the pattern is different on each section of the cloth.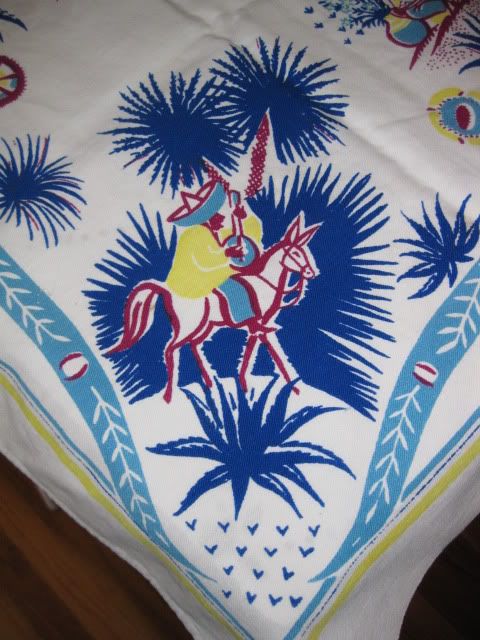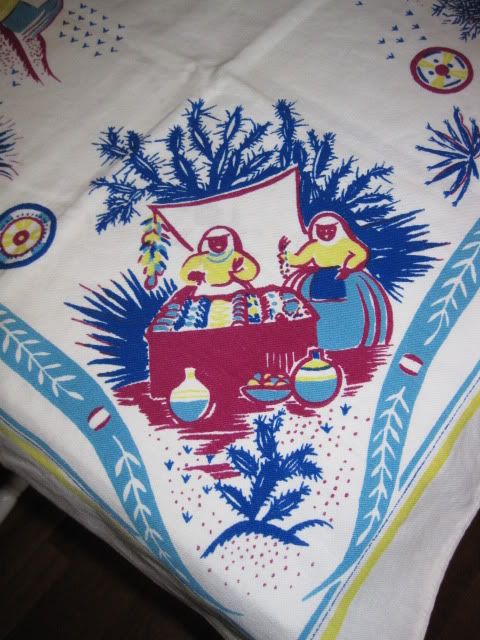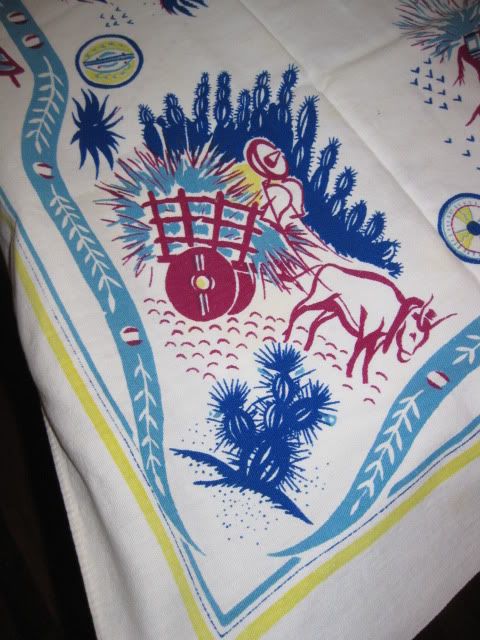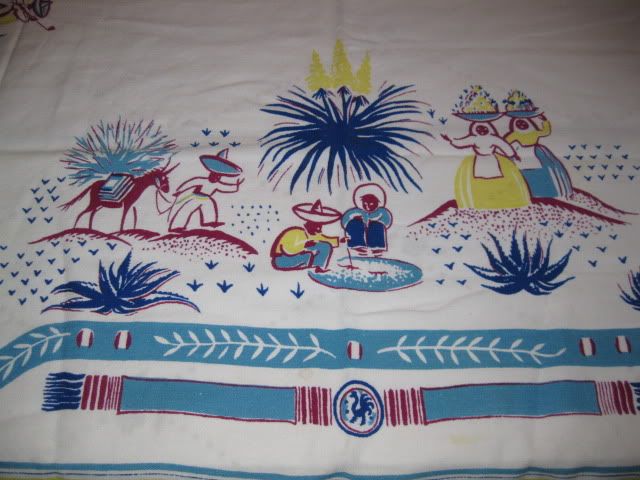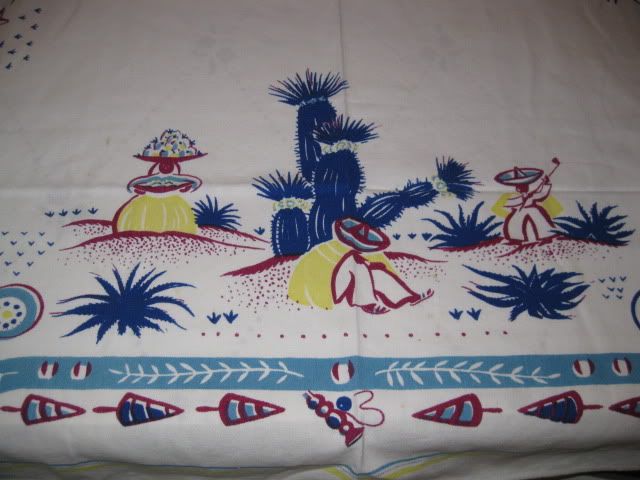 I have several little clay houses from Central America that will be wonderful with this cloth. The little sun in the center is the perfect anchor for the market activity in the border.